So, I'm back in St. Louis. Nine months after the last time we left, we're back staying with Scott's parents for a week until we take a road trip out to Phoenix.
We've been reunited with Holly the Basset, who was just as excited to see us as last time (if not more so), but still has that wary look in her eyes that says she suspects we'll up and leave her again (we won't).
We've also been reunited with several of St. Louis' food institutions – we ate buffalo wings from Culpepper's and Imo's Pizza both on our first day back in the city. We've been to a Blues game (Scott is a major hockey fan) and are planning a trip to the Schlafy bar at some point this week. It's been a good week of eating, drinking and late-Christmas partying (it's perfectly acceptable to drink eggnog on the 15th January, right?!)
And then there's gooey butter cake. This cake runs through the veins of every native St. Louisan. I've eaten it every time we've been here in the past; sometimes from coffee shops and other times from the grocery store, but I've never made it myself. So I wanted to change all that, and I did, this week, when I made a big dish of the stuff for the whole family (did I mention it's nerve-wracking for a non-St. Louisan to make gooey butter cake for a family of St. Louisans? Well, it is.)
It was much easier than I expected it to be and tastes so much better than the shop-bought versions. So why not take it one step further?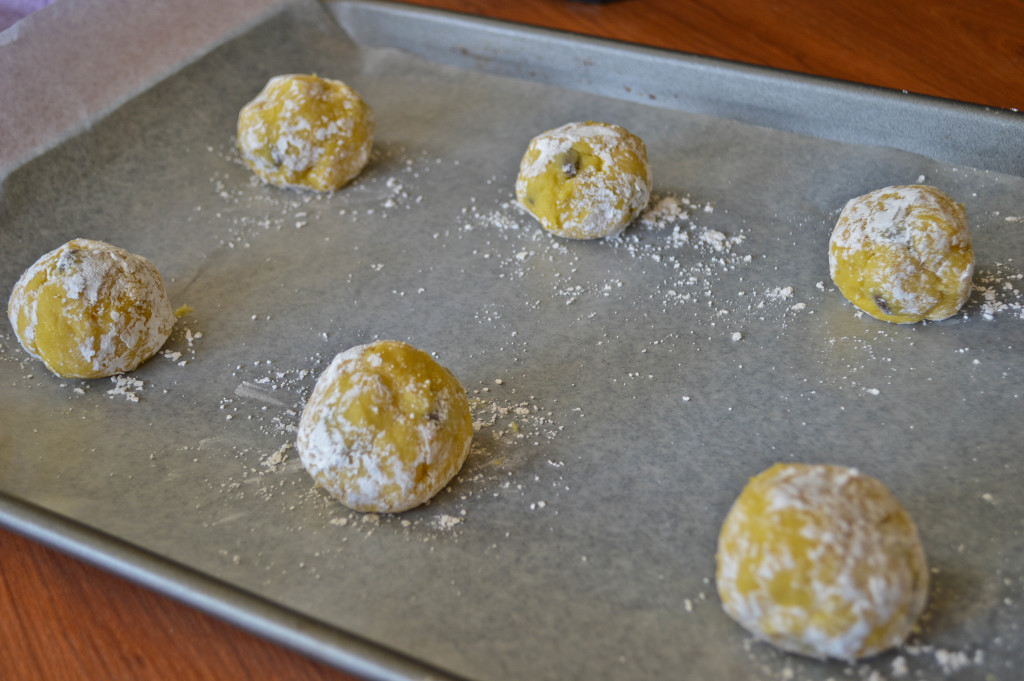 I wanted to make gooey butter cookies, something I'd tasted on top of a cheesecake at a restaurant downtown. But I wanted to give it something extra; a different flavour element. So I added chocolate chips. Imagine combining soft, almost gooey cake with chocolate chip cookies and that goes some way to describing what these taste like.
Don't do what I did and bake these for too long the first time you cook them, otherwise they'll be just like every other cookie you've ever eaten. You want these cookies to be soft, gooey and ever-so-sweet.
Chocolate chip gooey butter cookies: perfect even for non St. Louisans.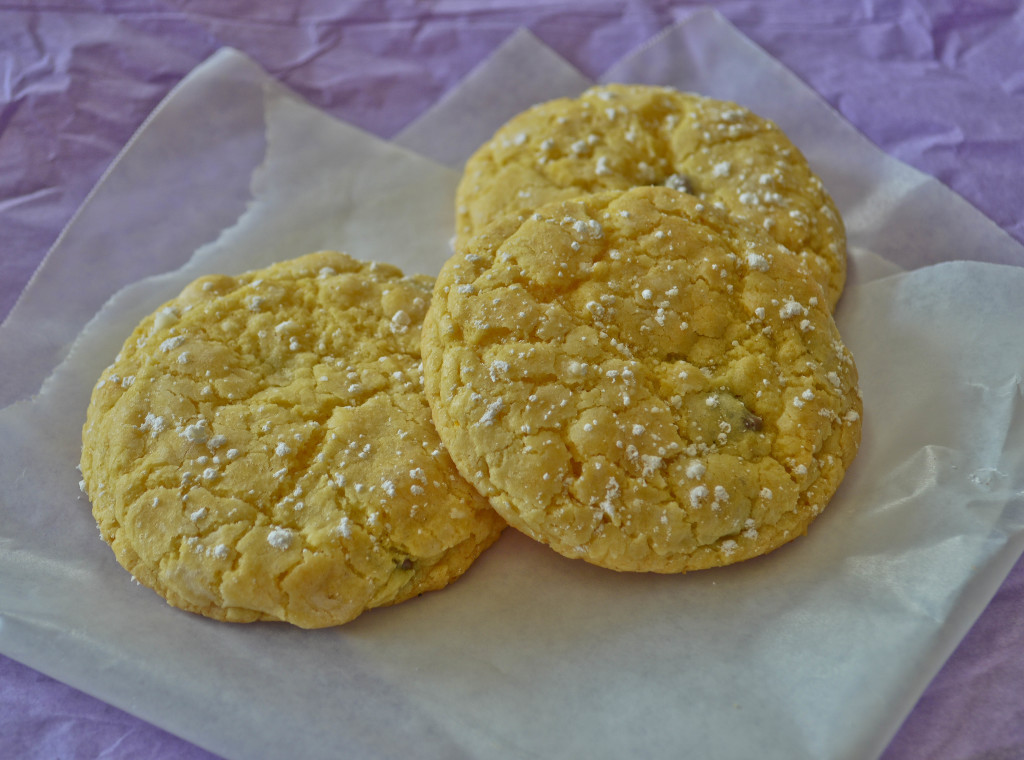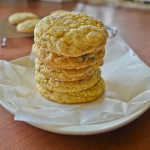 Chocolate Chip Gooey Butter Cookies
2015-03-29 07:21:15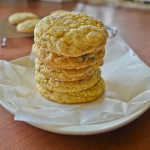 Soft, gooey yellow cookies studded with chocolate chips
Ingredients
8oz package cream cheese
1/2 cup (1 stick or 113g) unsalted butter, softened
1/2 tsp vanilla extract
1 egg
1 box yellow cake mix
Heaping 1/4 cup of chocolate chips (46g)
1/2 cup (100g) powdered sugar
Instructions
Preheat oven to 375F / 190C.
In a mixing bowl, cream together the softened butter and cream cheese until smooth.
Stir in the vanilla, egg and cake mix and combine until a dough is formed (dough will be sticky - this is ok).
Shape dough into small 1-inch sized balls and roll each ball in the powdered sugar to coat. Place dough balls on a lined baking tray and bake in the oven for 11-15 minutes. Keep checking the cookies as they can quickly "overcook" i.e. turn cakey rather than gooey - always err on the side of caution.
Allow cookies to cool for a few minutes before carefully removing to a cooling rack.
Sprinkle the remaining powdered sugar over the top of the cookies to decorate.
Confused Julia http://www.confusedjulia.com/