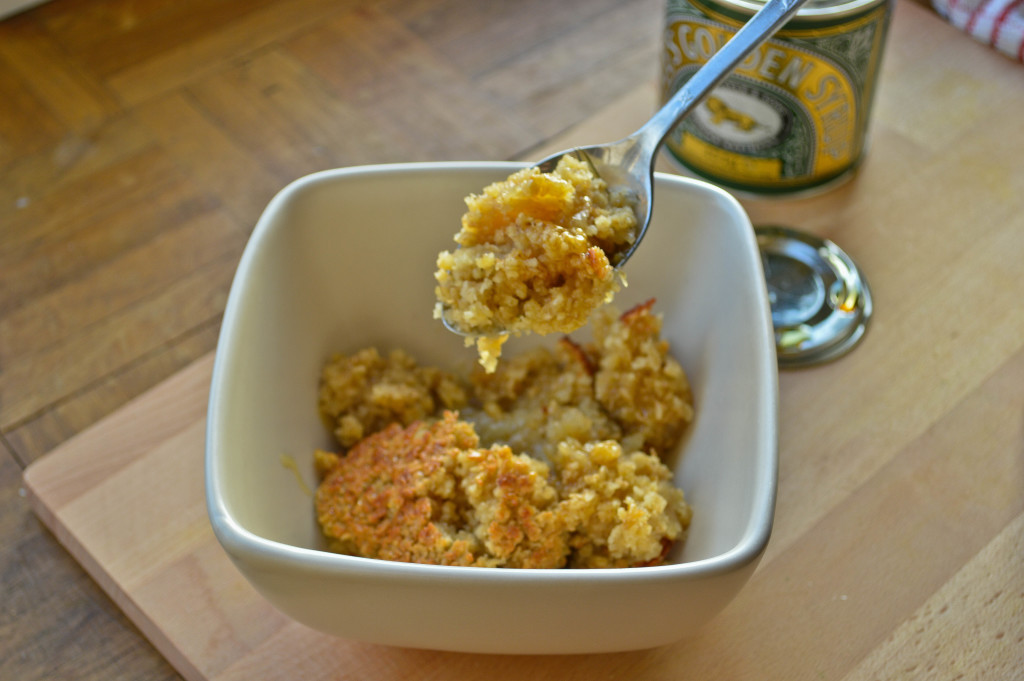 Coming from the UK, I've always eaten porridge for breakfast, not oatmeal.
Ever since I was little, my Dad would make big, steaming pans full of porridge and ladle them out into three bowls for himself, my sister and I, just like the three bears in the Goldilocks fable.
So when I started hearing about "oatmeal" through Pinterest and via my American boyfriend, I was intrigued. I couldn't help but wonder if it was the same thing that I'd been eating my whole life. Turns out it was.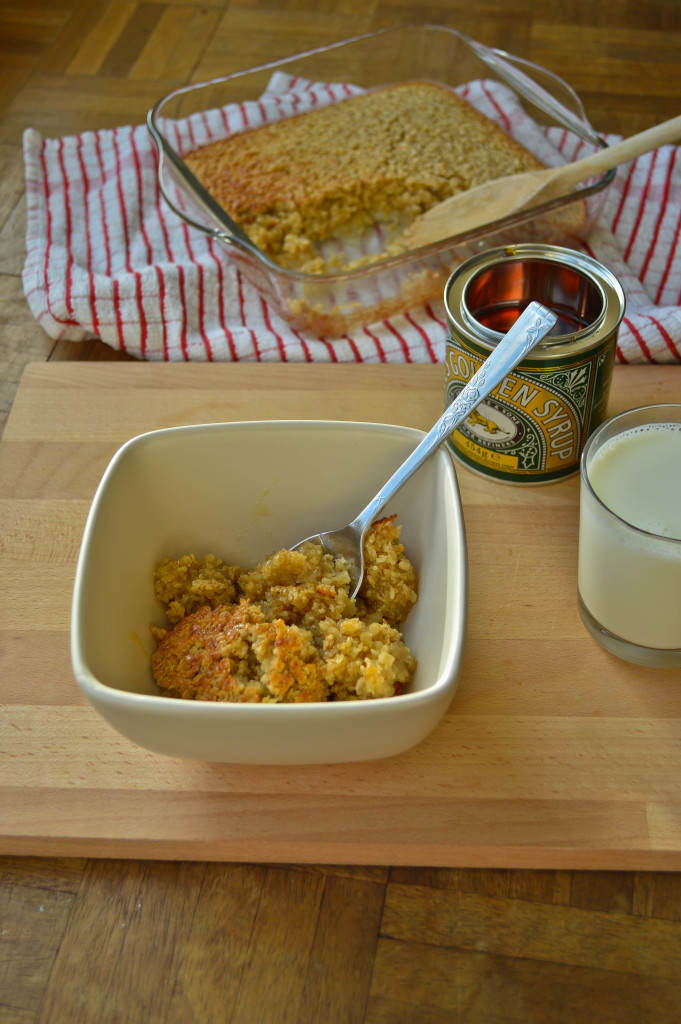 Then the curious concept of baked oatmeal came up. I couldn't fathom how you could cook porridge in the oven, but I knew I wanted to give it a go. After searching online for different variations and recipes, I decided that I wanted to make a cinnamon vanilla baked oatmeal, scented with both vanilla and cinnamon to give it some extra "oopmh".
Needless to say, it was nothing short of delicious.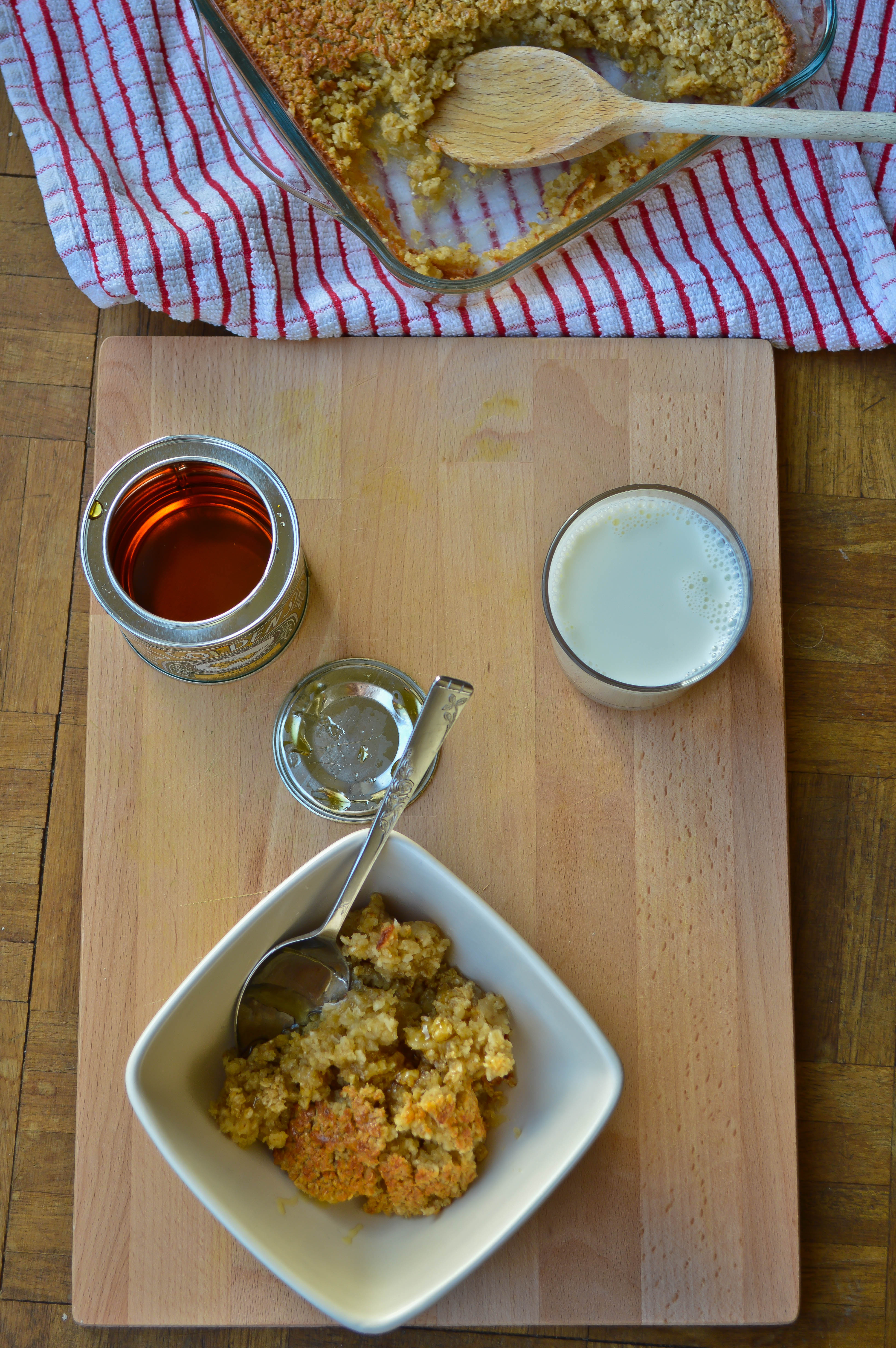 Now I wonder how I ever managed to go through life without baking my porridge (sorry, oatmeal). I like to serve this with a big spoonful of golden syrup on top and dusted with a little extra cinnamon.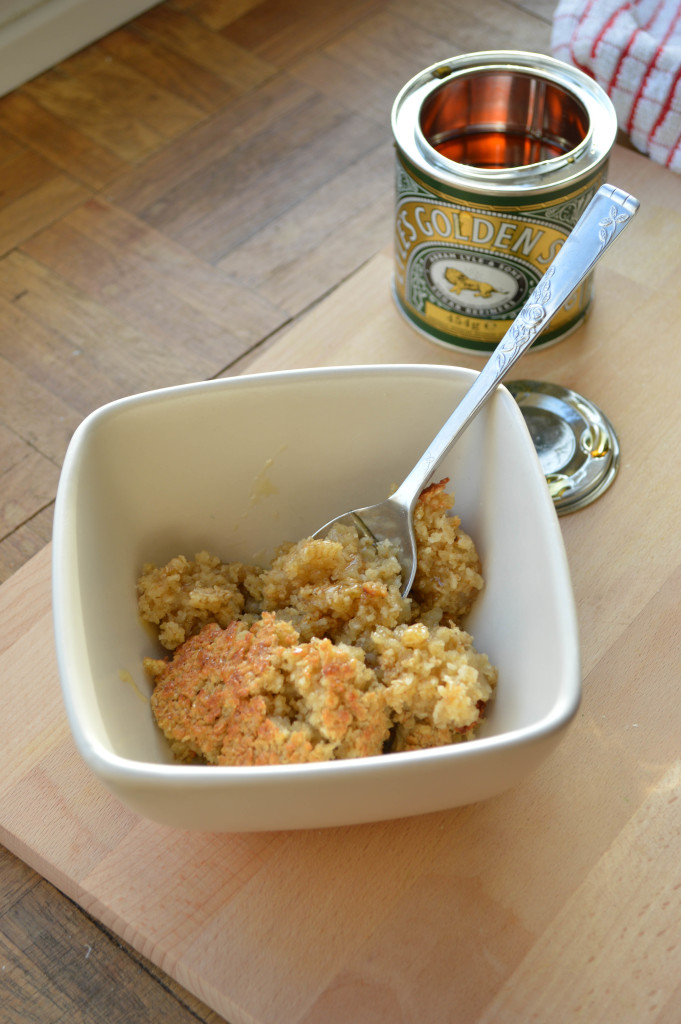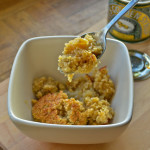 Cinnamon Vanilla Baked Oatmeal
2015-03-29 07:25:53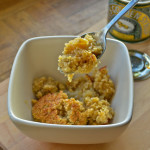 Serves 3
Deliciously simple to make, this is a warming and comforting breakfast dish.
Ingredients
1 1/2 cups quick cooking oats
1/2 cup granulated sugar (or 1/4 white sugar and 1/4 cup brown sugar)
3/4 cup milk
1/4 cup melted butter
1 egg
1 tsp baking powder
3/4 tsp salt
1 tsp vanilla
1 tsp cinnamon (plus extra for dusting)
Instructions
Preheat oven to 180C / 350F.
Mix all of the ingredients in a bowl until well combined. Pour into an 8x8 baking dish and smooth the surface.
Bake for around 20-25 minutes or until golden brown on top.
Confused Julia http://www.confusedjulia.com/