Valentine's Day this year fell on what was a lovely sunny Friday in Arizona. This, of course, meant only one thing: every bar and restaurant in town was going to be packed by around 5pm.
Being the intelligent creatures that we are, we decided to head out early for Happy Hour and try and avoid the crowds. The fourteenth of February is a special occasion for us, not least because it is also Valentine's Day, but we usually try and avoid going anywhere on the actual day for fear of getting gouged by set menus and high prices.
When we rocked up to Sapporo in Scottsdale they had just opened and there was a great spot on the outside terrace available, so we made ourselves comfortable and perused the menu. This was the first time I'd ever gone out to eat sushi (I know, gasps of horror all round). I'd only ever eaten sushi in to-go pack form, from supermarkets and chain places (I know, more gasps of horror). But I knew enough about it to know that I would love it when done properly.
The menu is fairly overwhelming. They serve sushi and teppanyaki, and the list is extensive, with some creative concoctions on there. We opted for a Spicy Tuna (spicy tuna mix, cucumber and kaiware), Las Vegas (toasted eel, crab, avocado and cream cheese), Friends With Benefits (crab mix and cucumber roll topped with lobster, jalapeno slices and a chipotle mayo) and the Lobster Potstickers.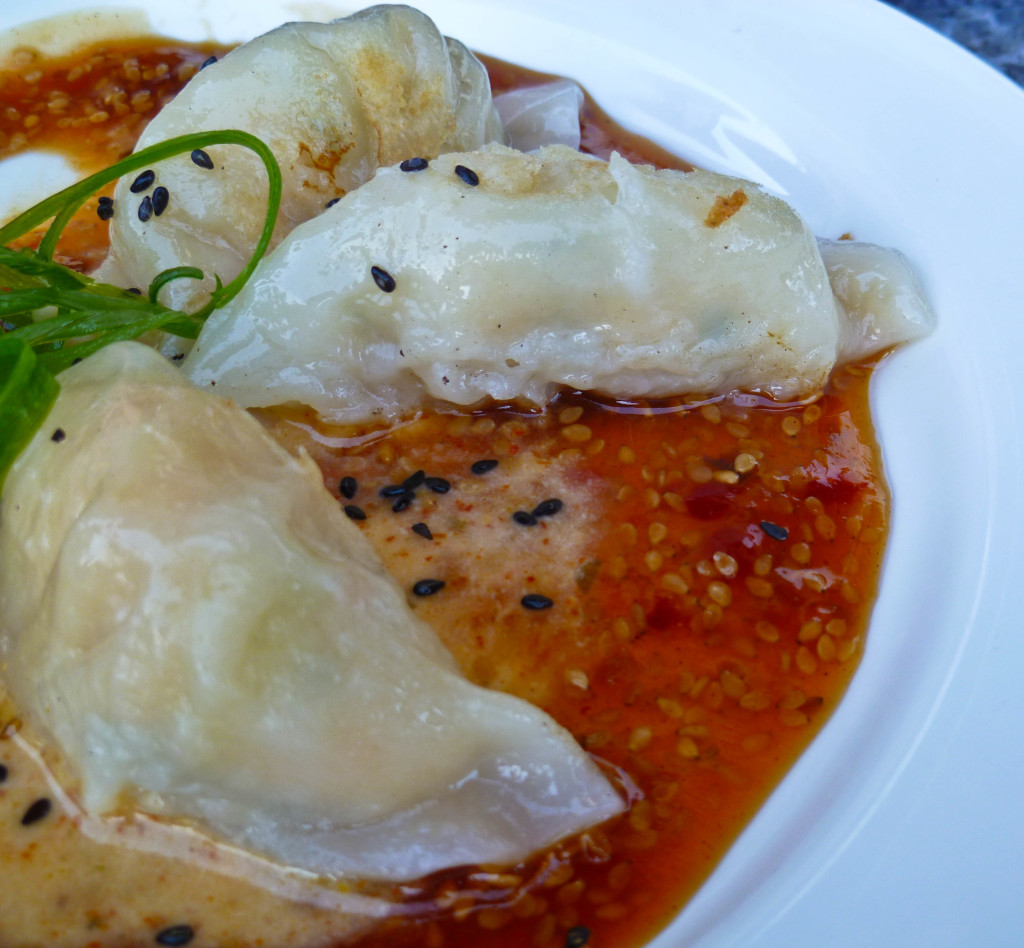 The Lobster Potstickers came out first. They were soft, light and gooey and although they tasted of delicate lobster on their own, when paired with the sweet chilli butter, they were divine. The sauce was definitely the star of the show and my only criticism was that I didn't have enough food to mop up what was left of it on the plate.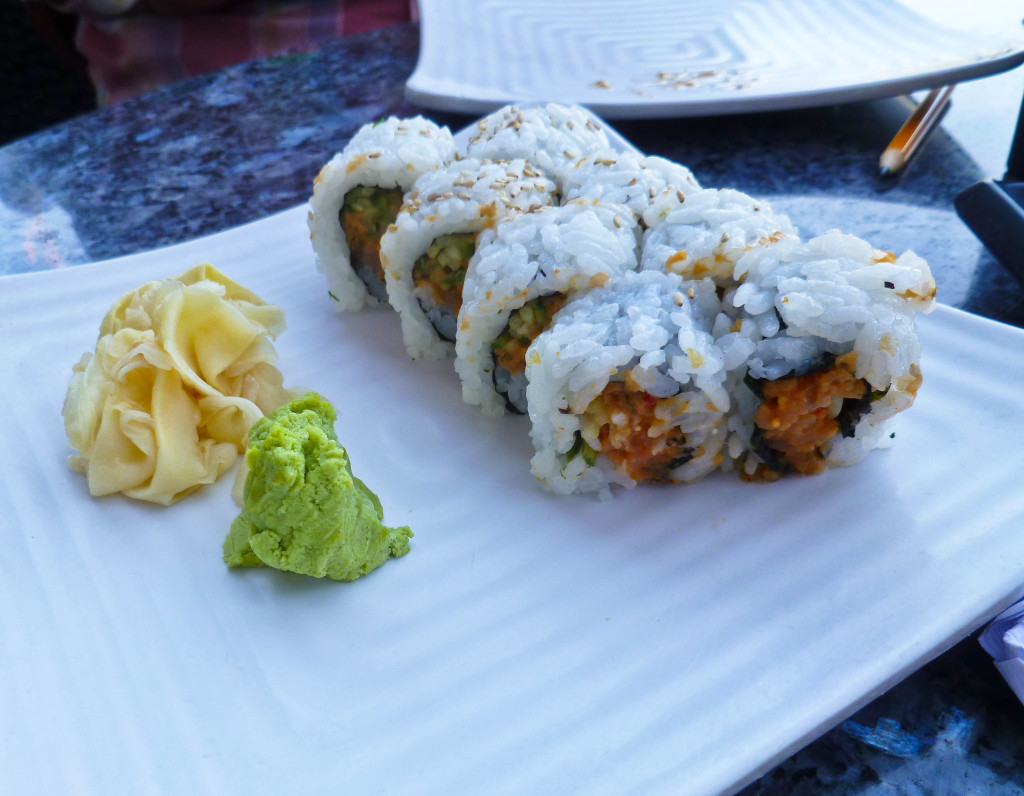 The Spicy Tuna, although good, was fairly uninspiring and bland, unless you slathered plenty of wasabi and ginger on. After the warm deliciousness of the potstickers, I was craving something more than these offered, but they were still good sushi nonetheless.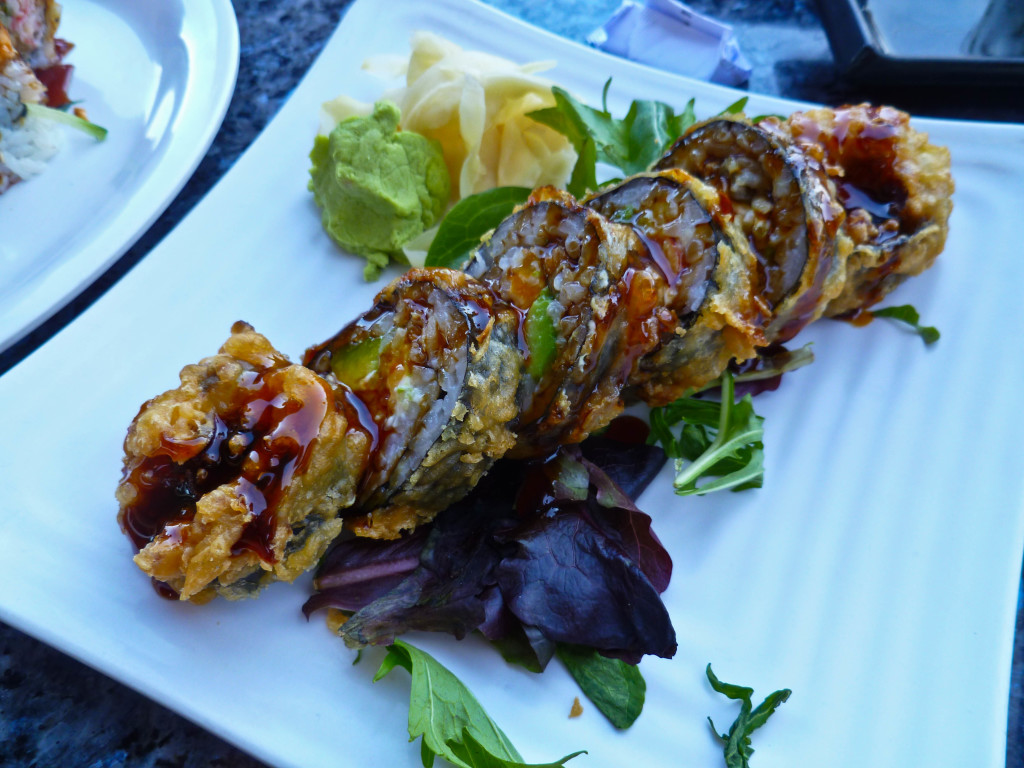 The Las Vegas rolls melted in my mouth and were wonderfully crispy. Due to the deep-frying, the avocado had become even creamier (and if there's one thing I love more than anything in the world it's avocado), although I regret to say that I couldn't really taste the eel. From what I could see, there wasn't much of it in there, but considering we had ordered an item with eel in it off the Happy Hour menu, this didn't surprise me. The sticky soy sauce poured over the top added a hint of sweet and saltiness.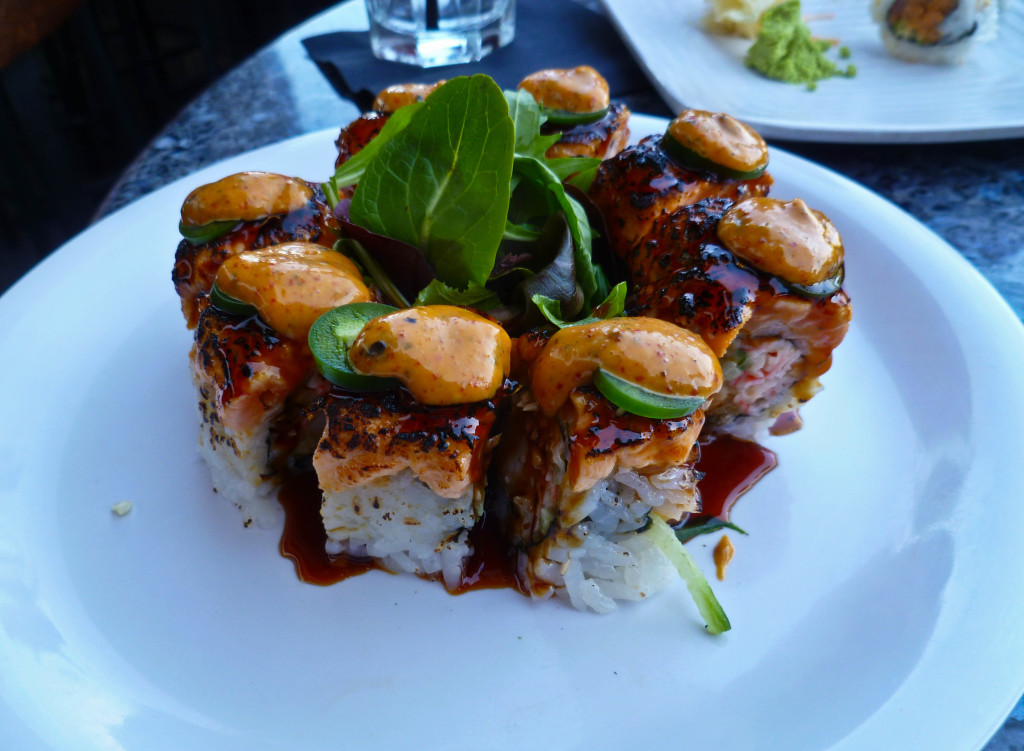 The Friends With Benefits was by far my favourite dish of the day. The sauce on top was smoky and yet creamy, and offset the spicy tang of the jalapeno. The lobster was soft and light and complemented the crab, without it tasty overpoweringly fishy. My tastebuds didn't even register the sticky soy sauce over the top, perhaps because they were still trying to recreate that creamy mayo. I could have eaten two or three plates of this, without hesitation.
By the time we rolled out of Sapporo Scottsdale, the crowds had poured in and the place was full. For the price we paid (Happy Hour so a couple of dollars off certain items), I was more than pleased with the food, the atmosphere outside on the terrace and the service.