One thing I can't say I excelled at while we were travelling was always looking stylish. I tried, and my trusty Merrell shoes stuck with me until the end, but with limited packing space and a fear of keeping things clean, I ended up not looking as colourful or fashionable as I would have liked.
You, my friends, don't have to make the same mistakes as me, because there are plenty of stylish hiking boots for women out there on the market these days and I've collated them into a list to help you out. You're welcome. Now go forth and be freakin' stylish.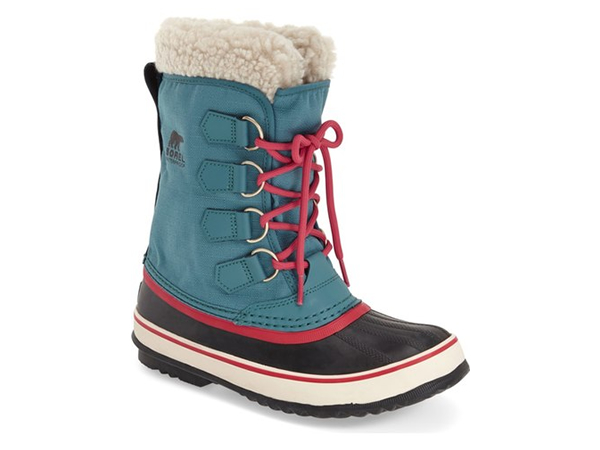 Sorel Winter Carnival Boot from Nordstrom: These are perfect for heavy-duty walking in the cold weather and snow. They're waterproof, and have a faux fur lining, plus they're super cute. What more could you want?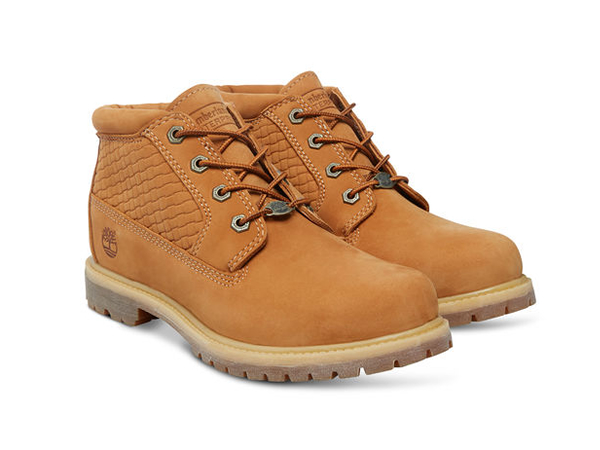 Timberland Nellie Chukka Double Waterproof Boot from Timberland: You can't go wrong with a pair of classic-looking Timberlands, and these are in the popular low-slung chukka style that all the cool kids are wearing these days.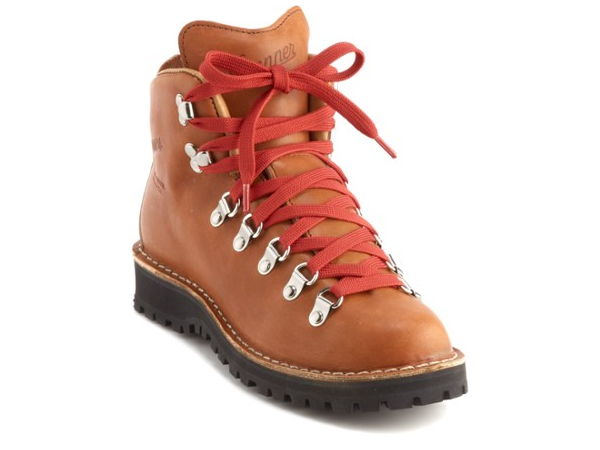 Danner Mountain Light Cascade Hiking Boots from REI: Made famous by Reese Witherspoon's character in the movie "Wild", no female trekking (or city-stomping) adventure would be complete with a pair of these cute leather boots.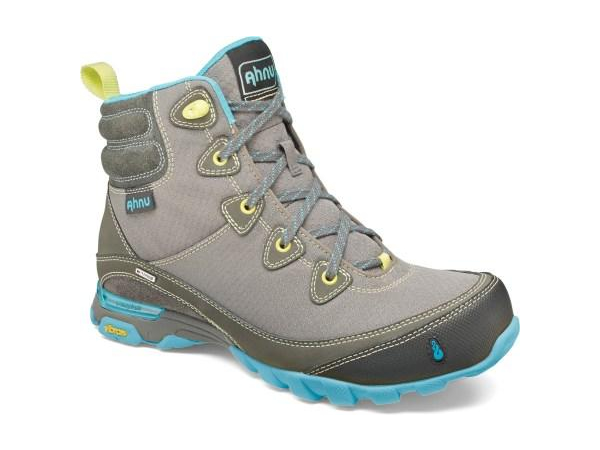 Ahnu Sugarpine Waterproof Hiking Boots from REI: Looking more like traditional hiking boots than some of the others, the cool colours of these shoes make them a lot more stylish and feminine. They're also waterproof.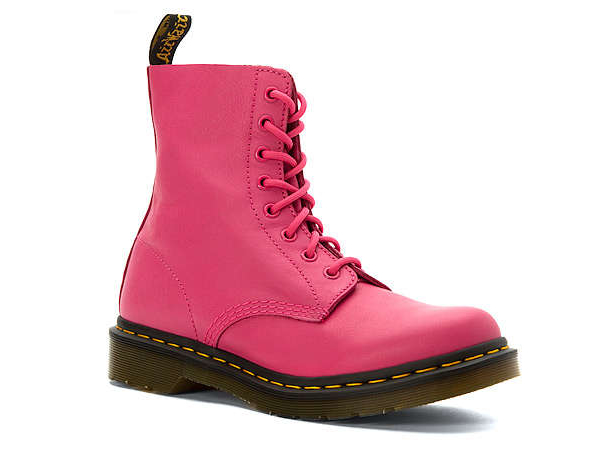 Dr. Martens Pascal 8-Eye Boot from Dr. Martens: Those crazy kids at Dr. Martens have been creating sturdy boots for years and you can get them in almost any colour or design you want. I have a penchant for pink (but you already knew that about me, didn't you?)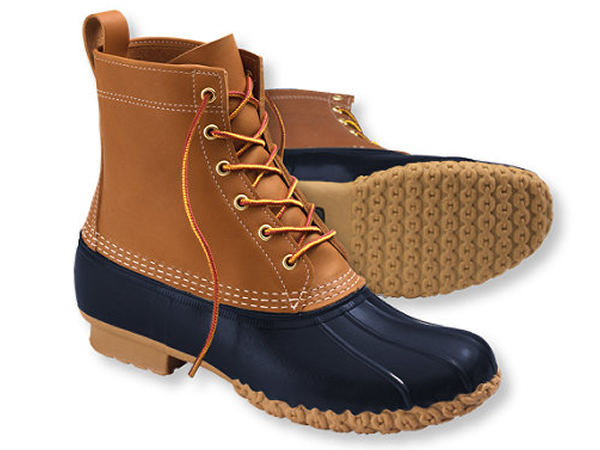 Women's Bean Boots by L.L.Bean: These are some seriously tough boots made from leather and rubber and the inspiration for many of the ankle boots you see around today. They repel rain and snow and are a great long-term investment.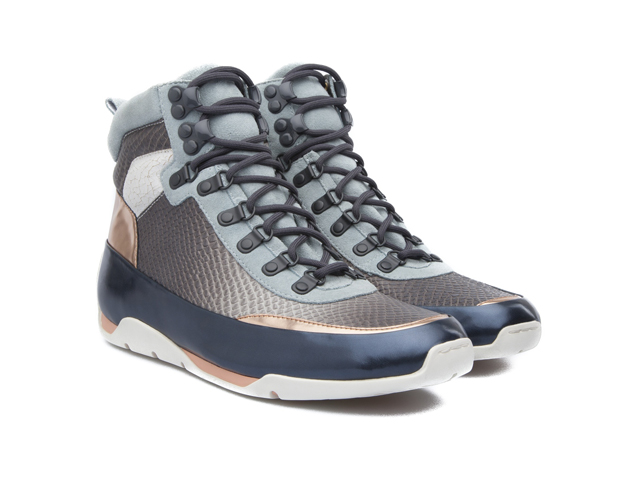 Enduro from Camper: Wow people with your spaceman skills in these fabulous metallic boots which are lined with leather for ultimate comfort. Daft Punk eat your heart out.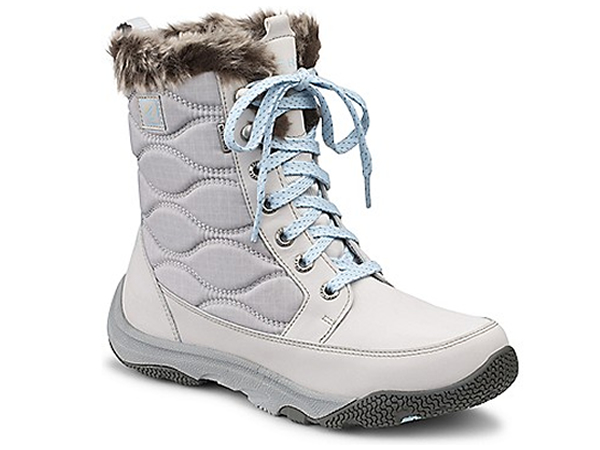 Winter Cove Boot from Sperry: Resembling the kind of snow shoe George Michael might have worn in the Last Christmas video, these "cool" waterproof boots are perfect for winter weather.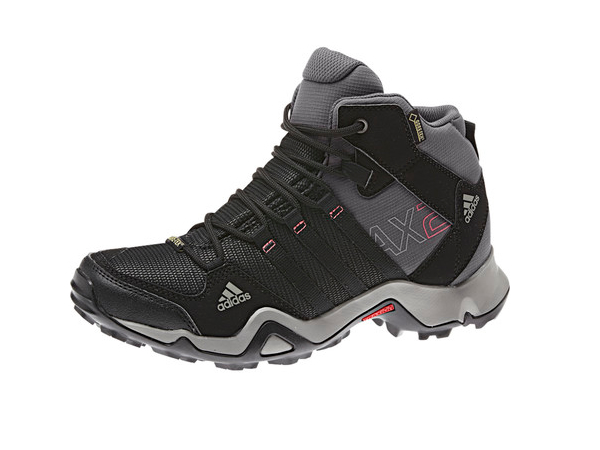 Adidas Outdoor AX 2 Mid GTX Hiking Shoe from Backcountry: Combining a trainer and a hiking boot, these shoes are funky enough that no-one will be able to tell which one they are. Which means you can totally get away with wearing them even when you're not halfway up a mountain.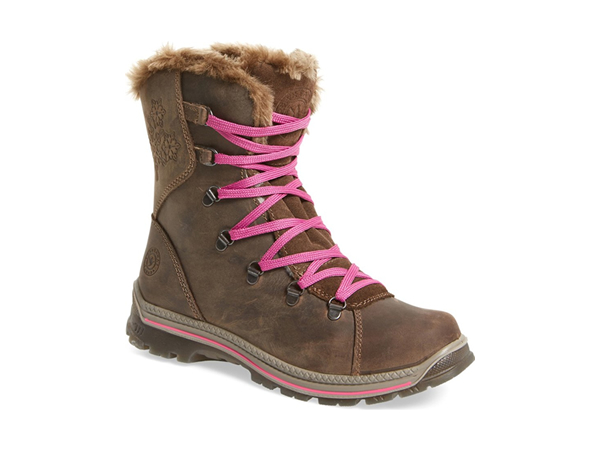 Santana Canada Massima Waterproof Boot from Nordstrom: Another furry boot that's great for winter, these sturdy lace-ups are waterproof and have anti-slip soles. Plus, they've been made in Italy and the pink detail is spot on (yes, pink again).
9