As with any big festival, there are a multitude of options for food at Oktoberfest in Germany.
As with any big festival, this doesn't mean that all of them are good.
Here are some of the tastiest and best value foods to eat at Oktoberfest, many of them traditional German and Bavarian food.
Roast Chicken (Hendl)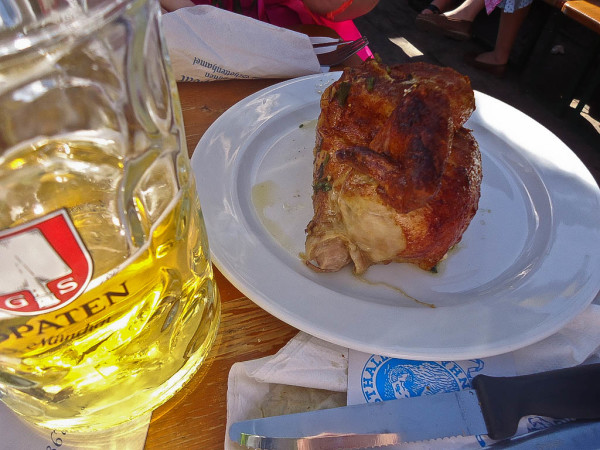 Every beer tent sells hendls, either a half or a quarter of a whole roast chicken. They tend to run about 9 Euros, but if you eat on the streets of the festival you can find it for cheaper.
Giant Pretzels (Breze)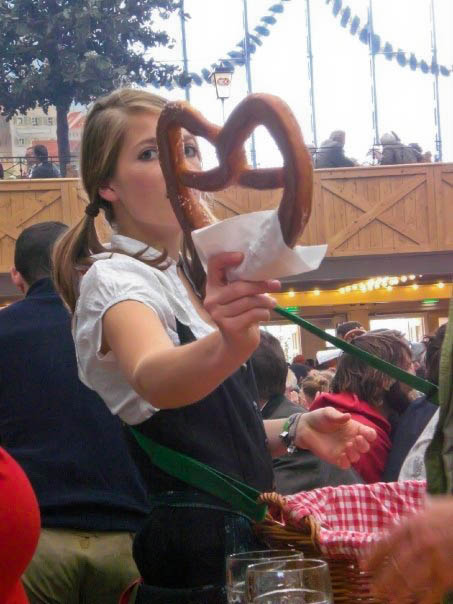 Pretzels are usually eaten to help soak up all that alcohol. You can buy them in three different sizes: small, medium and large, but most people tend to buy a large one and share it while drinking. They are a great accompaniment to the roast chicken, instead of bread.
They have a nice deep brown colour and are covered in big sea salt flakes and are honestly some of the best pretzels I've ever tasted. They sell so many of these soft pretzels that they rarely have time to sit around getting stale. Having said that, I would always buy them from a pretzel stand who only sell pretzels, as opposed to a food stall who sell them as an afterthought – they are less likely to be as fresh and tasty here.
Flammkuchen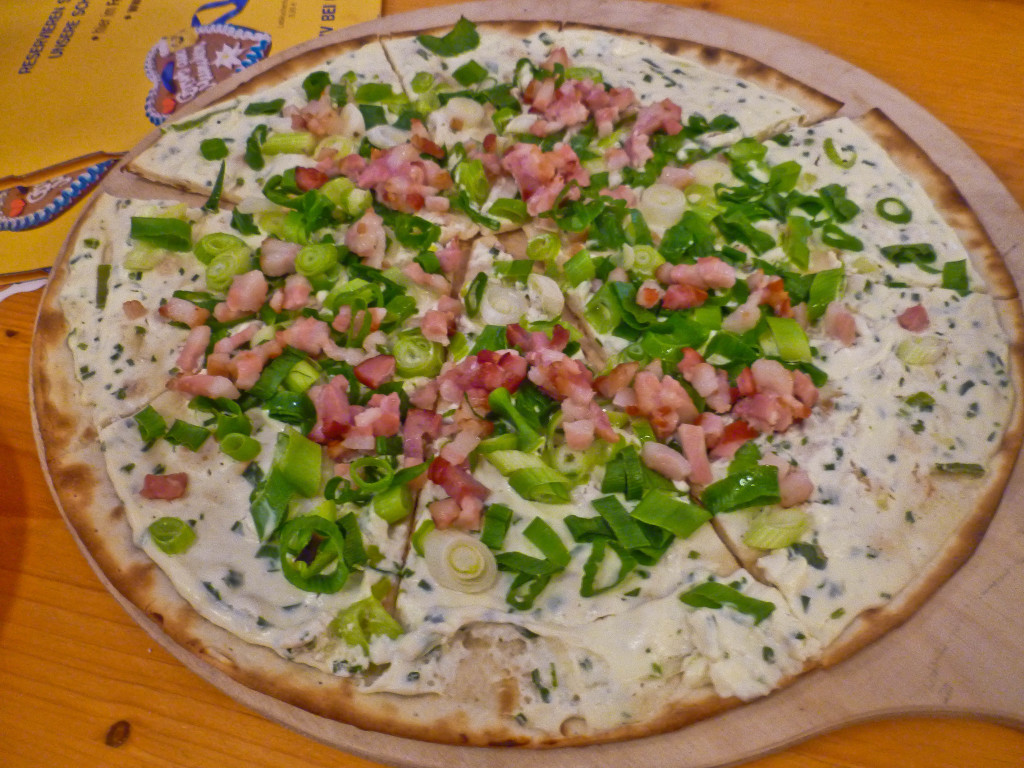 Flammkuchen is like a very thin pizza, often topped with creme fraiche, bacon and spring onions, although potatoes and mushrooms can be added too.
The base is a very thin bread dough and the whole thing is cooked in a wood-fired oven.
I only saw flammkuchen being sold in the pastry tent, where you can sit inside and eat it or buy it to take away.
Kaiserschmarrn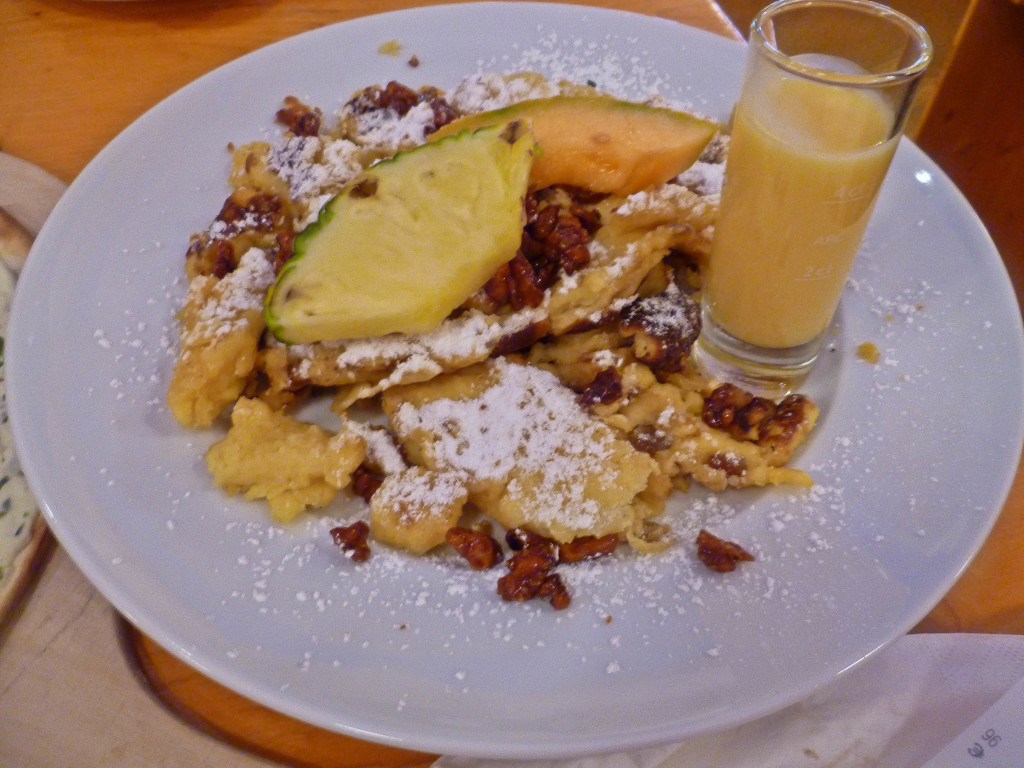 Kasierschmarrn translates as "pancake of the Emperor", as it was a favourite dish of Emperor Franz Joseph. It is a scratched pancake, meaning that the dough gets separated and dissected in the pan, and is then served in a mound and topped with icing sugar.
The caramelised pancake batter can be made in a variety of different ways, most often by splitting the egg whites from the yolks and beating them until stiff, before adding to the rest of the ingredients. Fruits, nuts or caramelised raisins are often added to the pan during cooking and Kaiserschmarrn is usually served with a sauce to pour over the top, much like traditional pancakes.
Again, I only saw kaiserschmarrn being sold at the pastry tent.
Käsespätzle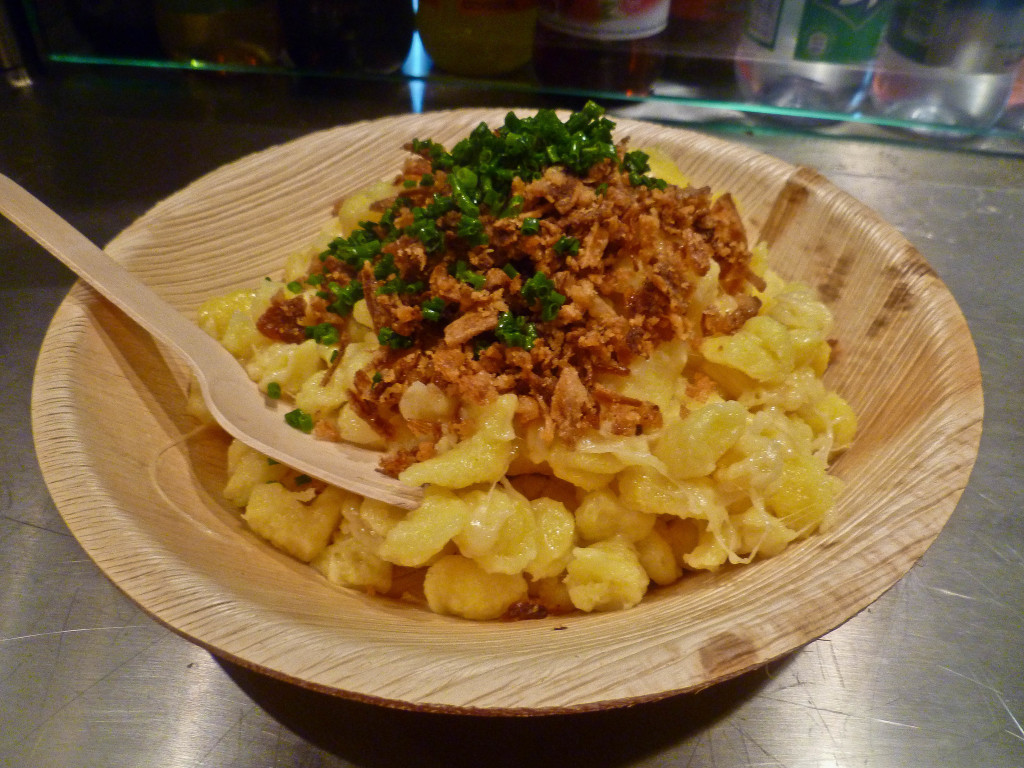 Spätzle is a type of egg noodle or dumpling that has a glutinous and soft consistency similar to that of gnocchi. In this form it is mixed with plenty of grated cheese (käse) and is topped with crispy fried onions.
This is a delicious, filling and cheap vegetarian dish – one of the few available at Oktoberfest – and it's great to warm you up on a cold evening.
Lebkuchen Hearts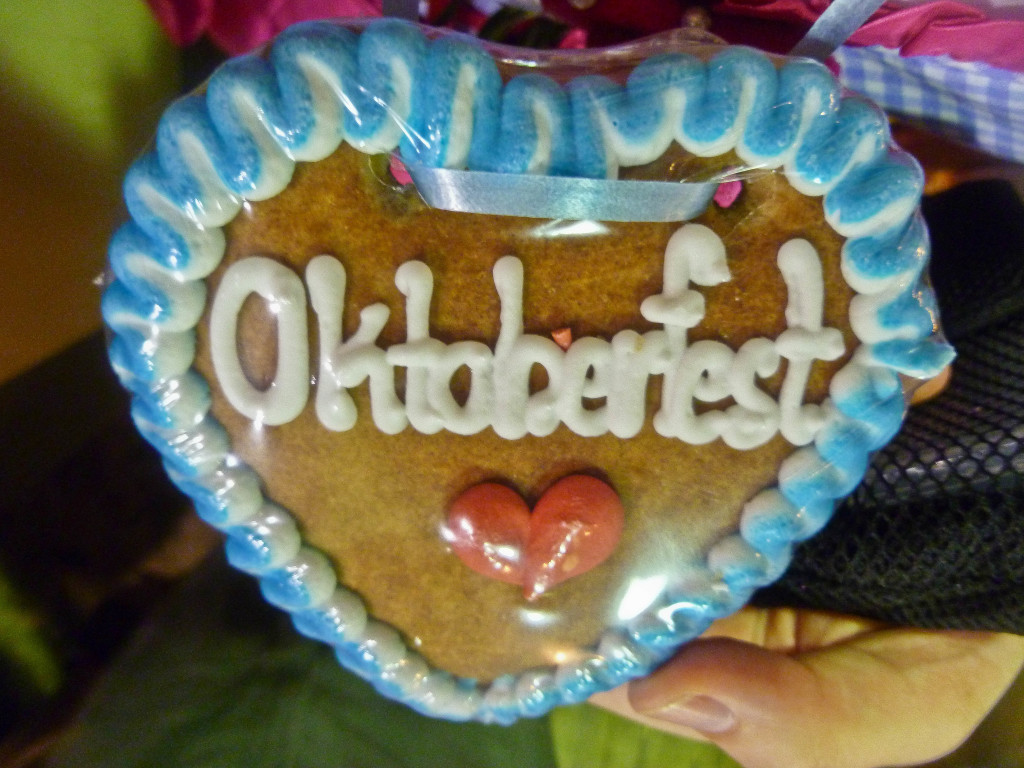 Lebkuchen is one of my all-time favourite cookies to eat around Christmas time, although in Germany they start the tradition slightly earlier and sell them all over Oktoberfest. They are usually strung with string so that you can hang them around your neck – something you will see many girls have done at the festival.
They come in many different sizes and usually have icing decorations, but a good lebkuchen should be soft and flavoured with honey and spices.
Pork Knuckle (Schweinshaxe)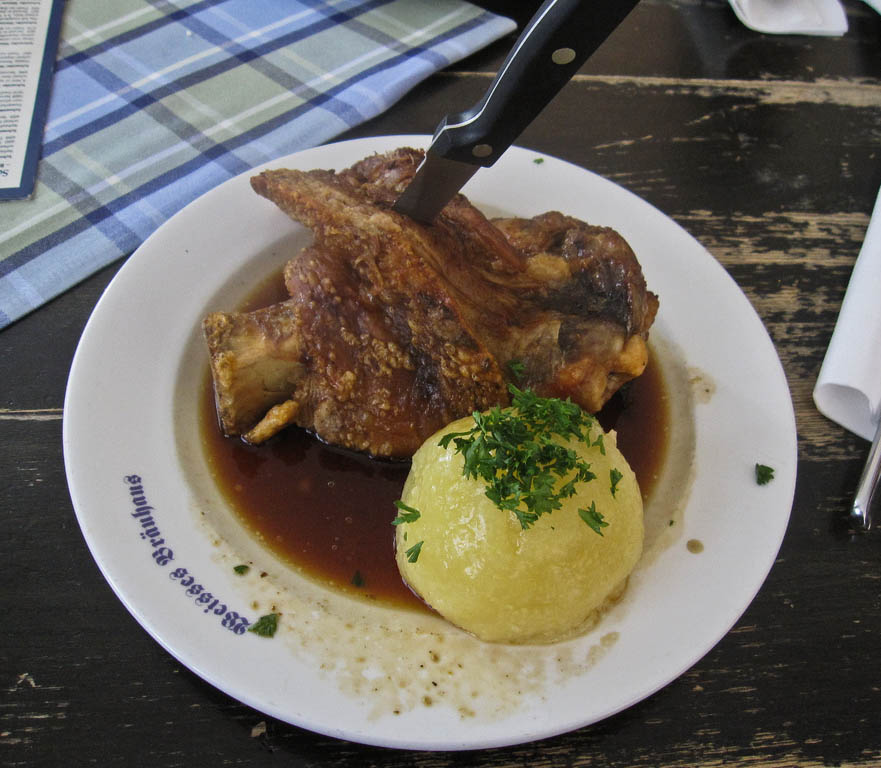 There are few who cook a good, crispy pork knuckle like the Germans. You will see this dish being sold in many of the beer tents and even at some of the outdoor food stalls, where they will cut the knuckle in half and shred the meat for you into a tray.
Schweinshaxe is usually marinated in a brine and then roasted until the skin is crispy and the meat tender. If you order it in a beer tent, expect it to come with a potato dumpling and possibly sauerkraut.
Photo credit: pork knuckle
4