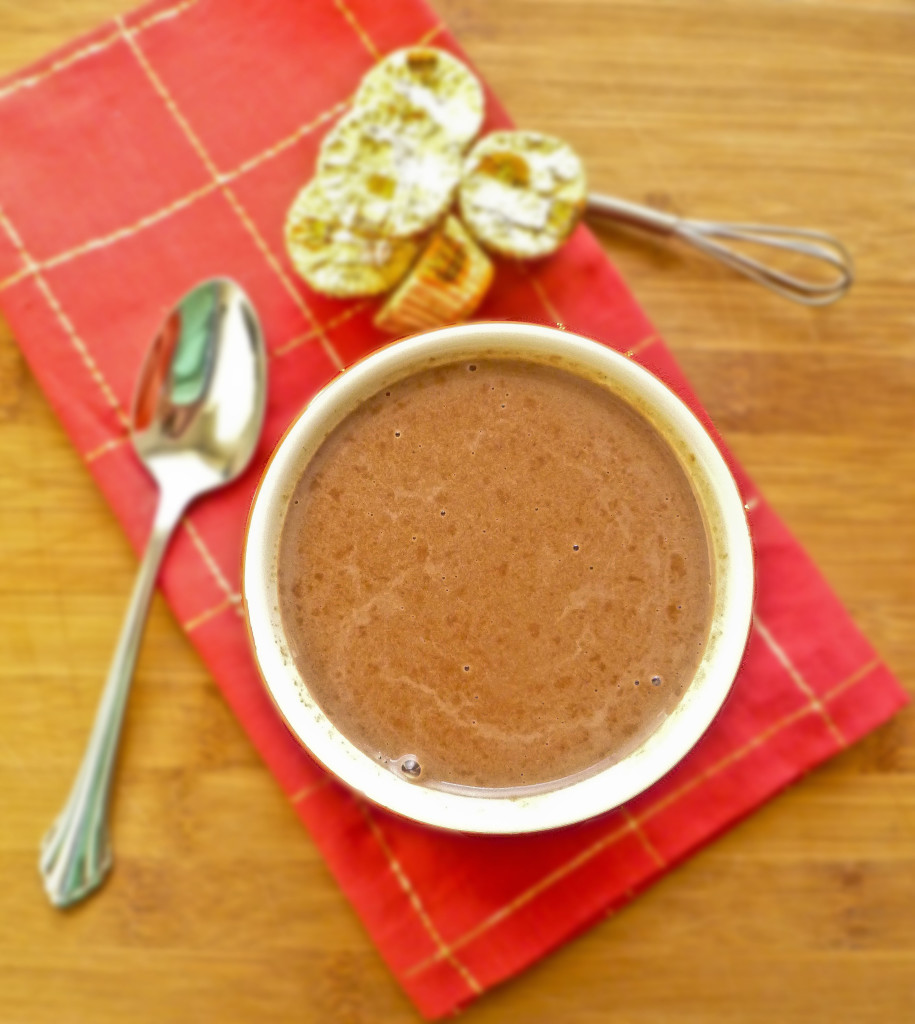 If there's one thing I love about winter and Christmas-time, it's being able to justify all the amazing extra calories hot drinks you get to indulge in. Gluhwein and hot chocolate are my particular favourites, but I'm not fussy. In fact, I really enjoyed the mulled cider I had with my brunch in Scotland last year.
When it's cold, and even snowy, you need some warming drinks to keep you going.
In this recipe, I've adapted one of my favourite recipes from one of my favourite chefs, Jamie Oliver. I've taken his amazing Epic Hot Chocolate and I've made it into something even more delicious. By adding Reese's Peanut Butter Cups.
Say whaaaaaat?
Yes, that's right. Dreamy hot chocolate + peanut butter cups = Peanut Butter Hot Chocolate (aka a to-die-for hot chocolate combination). Seriously, you'll be licking the cup for the dregs at the bottom – I know Scott and I were.
Now, making the hot chocolate mixture will involve a bit of elbow grease – it's not easy to shave all that chocolate. But it's worth it. And the bonus is that you can keep the powdered mixture in a jar to use again and again, or even give it to friends and family at Christmas as gifts.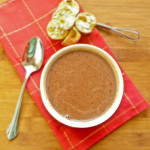 Peanut Butter Hot Chocolate
2015-03-29 07:56:54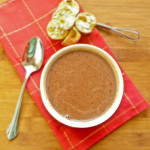 Serves 6
A creamy and decadent hot chocolate with an added special element!
Nutrition Facts
Amount Per Serving
* Percent Daily Values are based on a 2,000 calorie diet. Your Daily Values may be higher or lower depending on your calorie needs.
Ingredients
2 pints (40 oz) semi-skimmed milk
2 tbsp cornflour
3 tbsp icing sugar
4 tbsp cocoa powder
100g (3 oz) good-quality dark chocolate, finely grated
1 pinch ground cinnamon
1 pinch sea salt
Bag of Reese's Peanut Butter Cups
Instructions
Mix all of the dry ingredients in a large mixing bowl with a wooden spoon.
Pour the milk into a saucepan and heat over a medium-high heat until almost boiled.
Turn down the heat to a simmer, and pour in 10 heaped tablespoons of the hot chocolate powder. Give it a whisk and then let it bubble away for a few minutes, thickening up, while whisking occasionally.
Place a single Reese's cup into the bottom of each mug and then pour the hot chocolate over the top, stirring well to dissolve the chocolate.
Once the chocolate is dissolved, simply enjoy as is, or spoon some cream or chocolate shavings over the top.
Confused Julia https://www.confusedjulia.com/
0