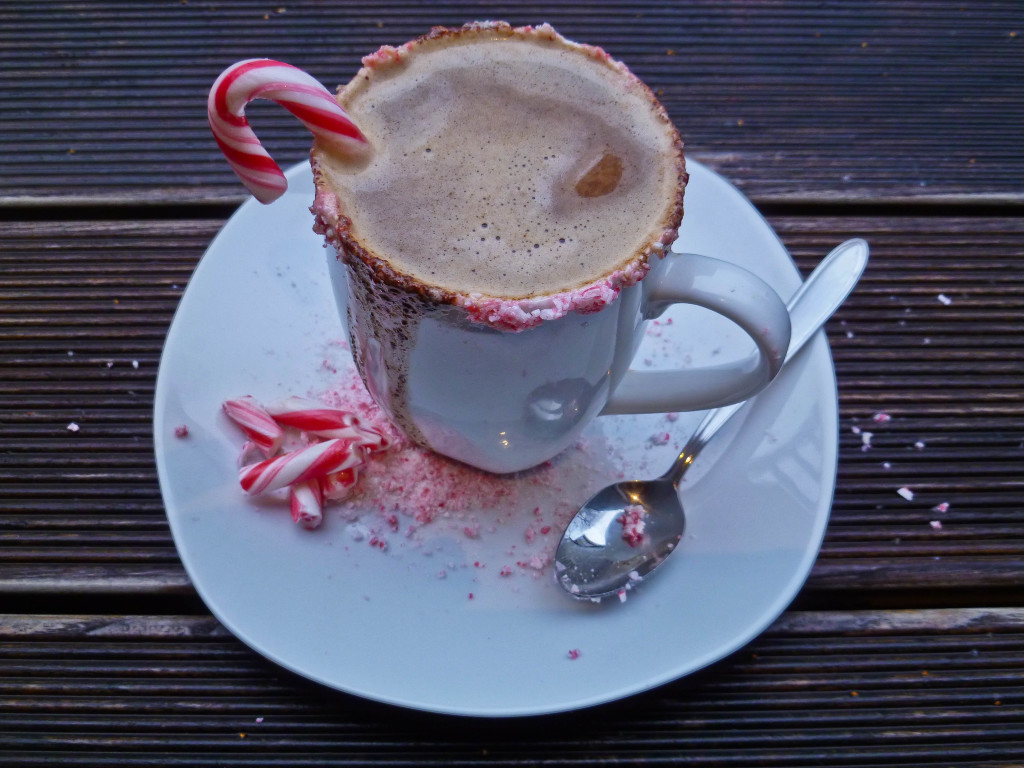 So, where was I? Oh yes, that's right. Christmas.
During the whole month of December, I'm usually always in a festive mood. I think it has something to do with being from the UK where we manage to pass off all sins as being ok, because "it's Christmas". Like when you want to drink some mulled wine at 10am but think it would be inappropriate, someone would probably push a mug of the warm stuff into your hands and tell you "Go on, it's Christmas!"
Unfortunately, this doesn't do much for my waistline, but it does make me look forward to the month of December every year. Hot wine will do that to a girl.
This year I'm feeling particularly festive because we've been visiting the Christmas markets in Germany and Austria. They are so wonderful, especially when it snows (as it has done a couple of times for us). If you don't know what a Christmas market is, it's essentially a collection of wooden huts selling everything from toys and ornaments to mulled wine, brawturst sausages and crepes. Basically it's a real-life version of those Christmas songs we all sing. Magical.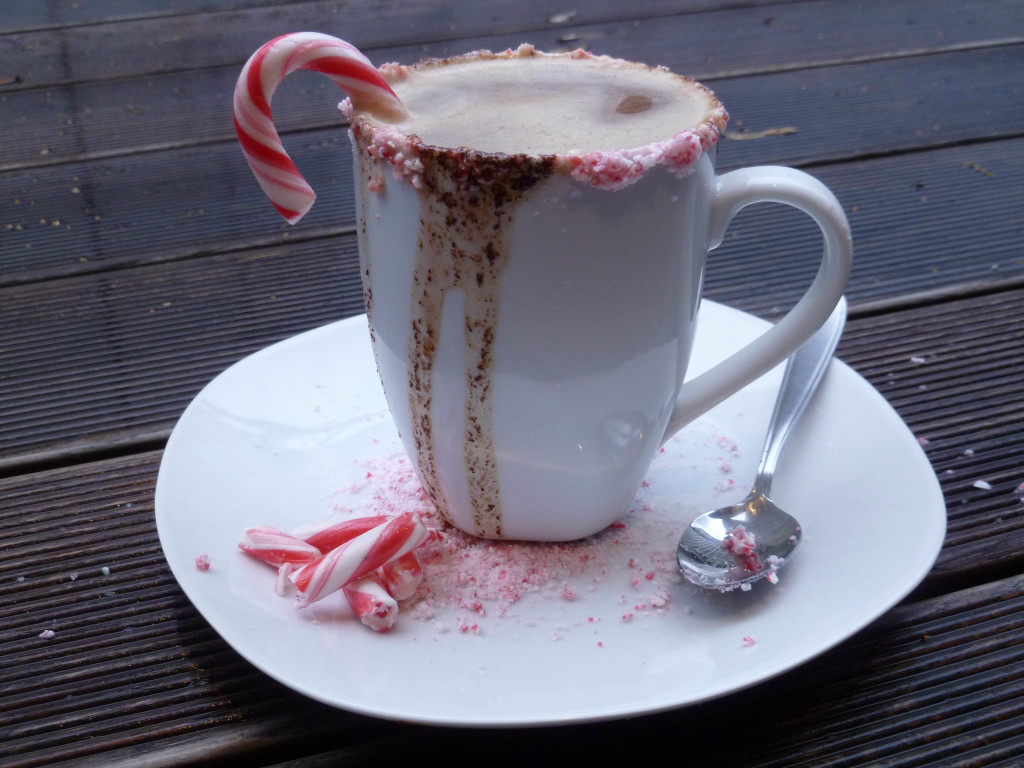 We've been staying in some apartments while in Austria which have made the whole "stressful travel" thing much easier. We've been able to cook most meals (we like to make our own breakfast as breakfast options when eating out can be pretty dire sometimes) and have even cooked a few tasty dinners, while listening to some Christmas tunes. But what I've loved most about having an apartment so far has been our morning routine. We've been getting up, cooking, listening to some Christmassy music and enjoying a coffee while getting some work done or reading our emails.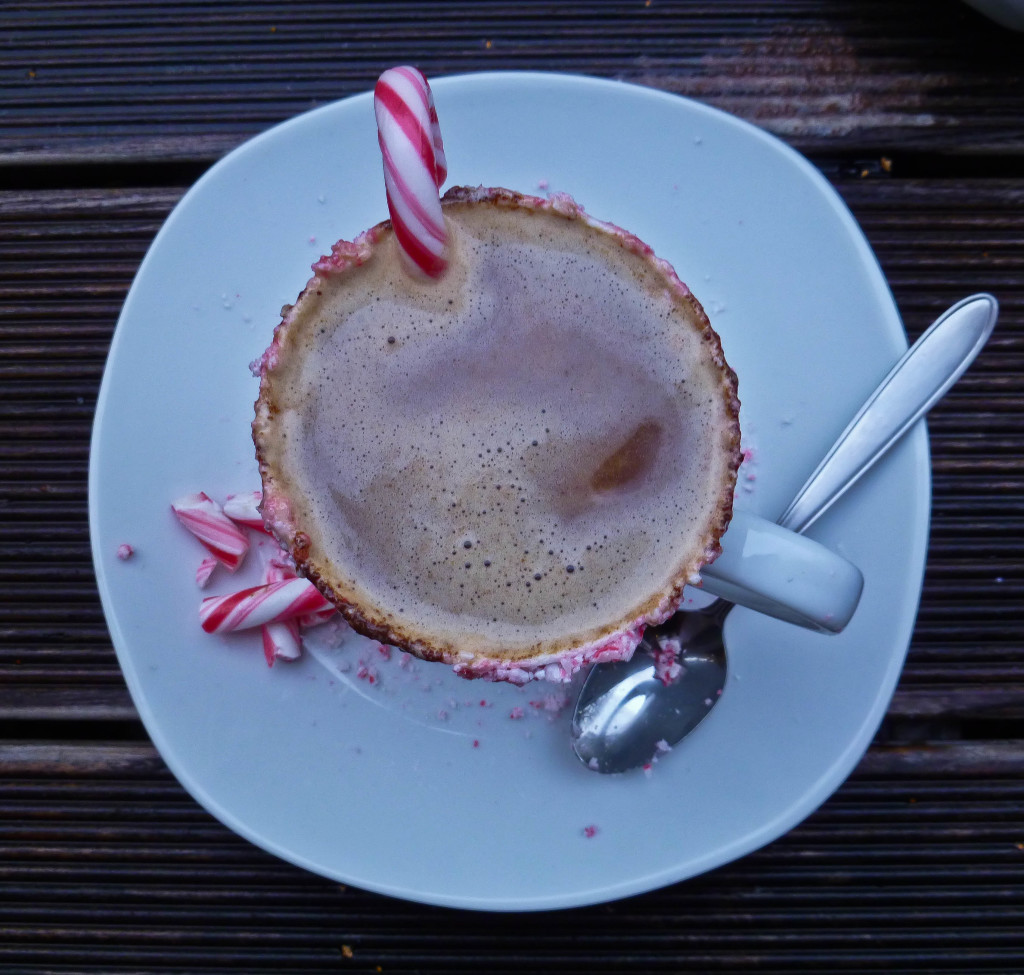 Sometimes though, a normal, boring coffee-with-milk just won't cut the mustard. (Not that you'd want it to – coffee and mustard sound like a terrible combination.) When you're in a festive mood like I am, you want to add a bit of excitement to every meal, and that includes your morning cup of joe.
So what do you do? You pep it up with some peppermint and chocolate. Turn that baby into a peppermint mocha. It really couldn't be easier and it's only made with three ingredients. And if you're feeling really festive, you stir it with a peppermint candy cane. Or top it with some whipped cream. Or both. One sip and you'll be feeling like a happy little elf.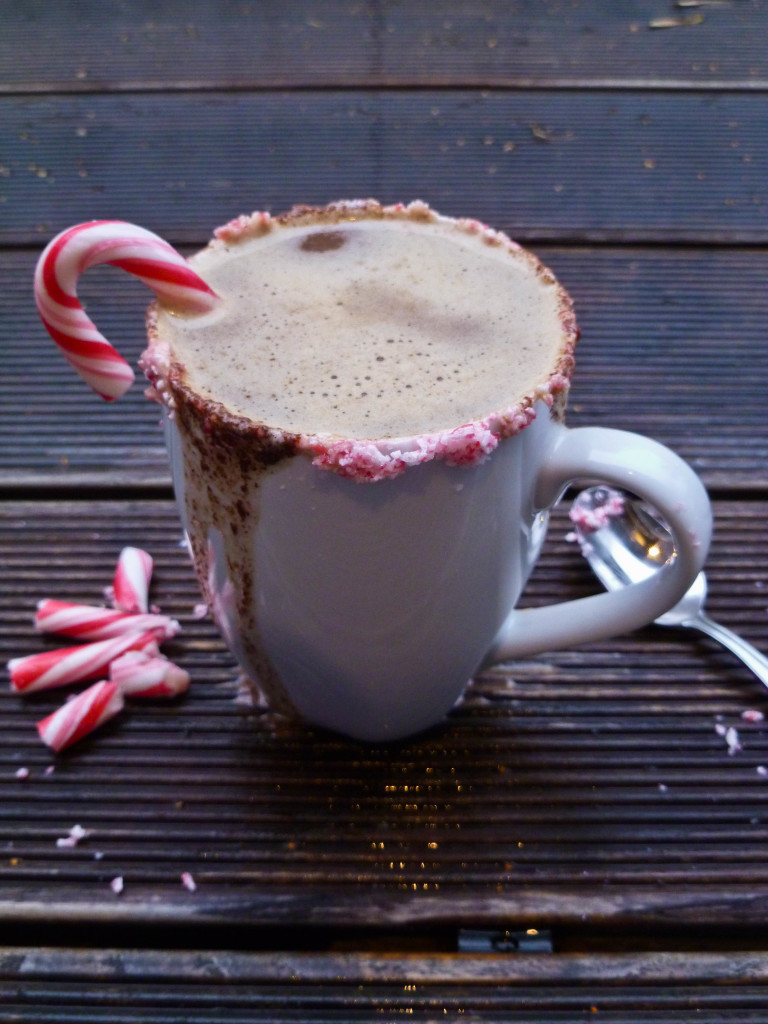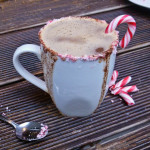 Christmas Peppermint Mocha
2015-03-29 07:38:39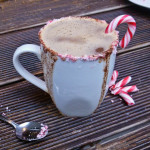 Serves 2
A wonderful and festive way to perk up your morning cup of coffee. Perfect for Christmas Day!
Nutrition Facts
Amount Per Serving
* Percent Daily Values are based on a 2,000 calorie diet. Your Daily Values may be higher or lower depending on your calorie needs.
Ingredients
16oz freshly brewed black coffee
1 cup milk of your choice
25g peppermint chocolate (approx. 4 squares) - I used a Ritter Sport peppermint dark chocolate bar, but if you can't find a chocolate bar then Junior Mints could be substituted, or simply use 4 squares of dark chocolate and add 1 tsp of peppermint extract
Instructions
Pour the freshly brewed coffee into a saucepan along with the milk (use more or less milk depending on how strong you like your coffee) over a medium heat.
Add the peppermint chocolate to the pan and stir until melted. Simmer until hot, but do not let the mixture boil. Once the mocha has reached your desired drinking temperature, remove from the heat and pour into coffee mugs. Top with whipped cream and a candy cane, or rim the top of your coffee mugs with crushed candy cane chips.
Confused Julia https://www.confusedjulia.com/
0