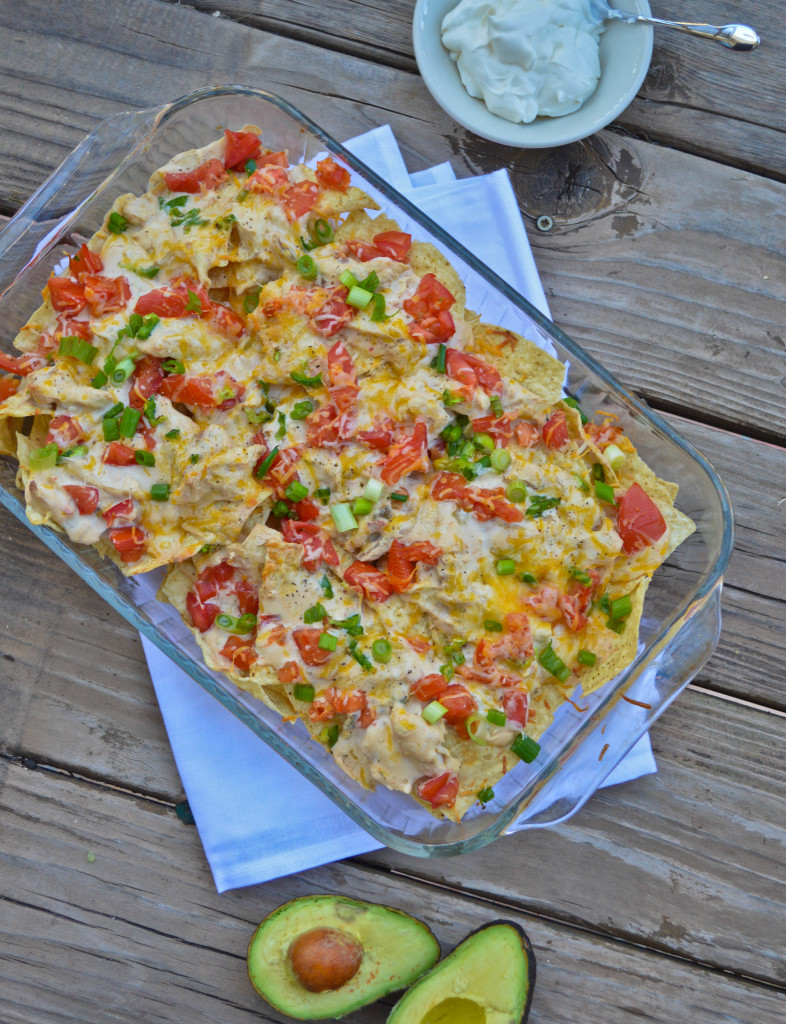 I'm addicted to nachos. As in, I could eat them every day and never get tired of them. Unfortunately, in the UK, our Mexican selection leaves a lot to be desired. Unlike here in the US, our options when making nachos tend to consist of Doritos chips and two types of salsa.
I know, it's criminal.
That's why I love to walk down the Mexican section of the supermarkets in the US and just gape at all of the products that I loved to eat while I was in Mexico, but never see at home. Adobo chiles, salsa verde and picadillos. And don't even get me started on the quality and quantity of tortilla chips and salsa.
These white queso chicken nachos may be more Tex Mex than Mexican, but they beat my quick weeknight dinner version from back home into a cocked hat. They are cheesy, creamy and ever-so-tasty. Not to mention ridiculously easy to make.
Now, I may not know the first thing about American Football, but I do know that there's a small little game going on this week that a few of you may have heard of; The Superbowl. And I think I've just found the dish that I'll be sitting down with and nibbling on that day while I try and pretend that I understand what "yard lines" and "touchdowns" are.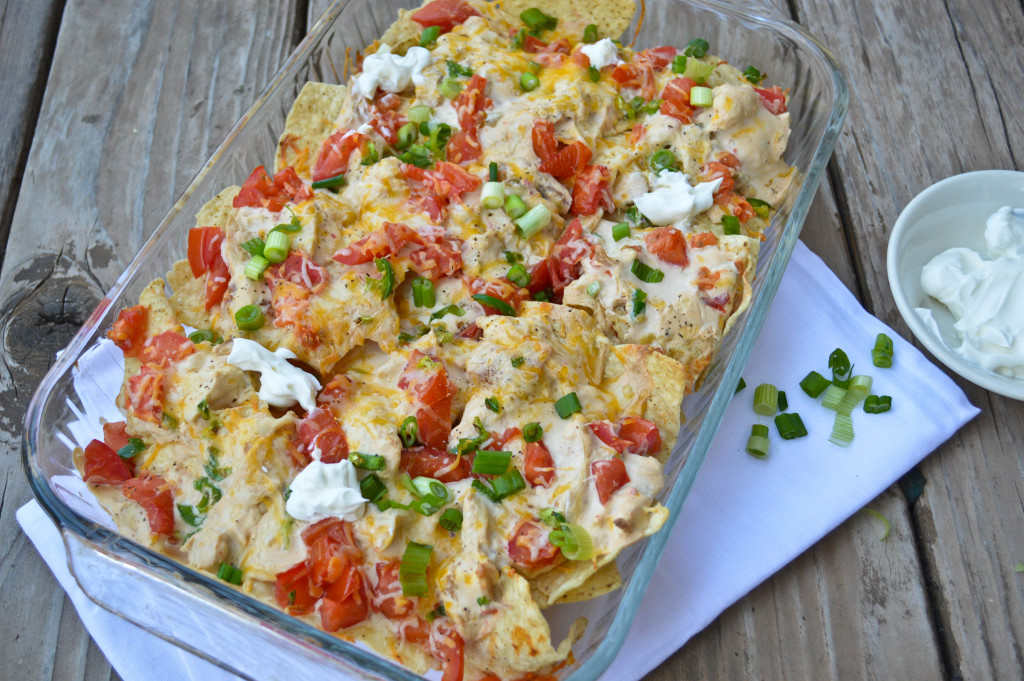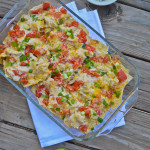 White Queso Chicken Nachos
2015-03-29 07:11:06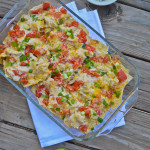 Serves 4
Nachos that are creamy and cheesy and wonderfully quick to make. Great for parties or sharing!
Nutrition Facts
Amount Per Serving
* Percent Daily Values are based on a 2,000 calorie diet. Your Daily Values may be higher or lower depending on your calorie needs.
Ingredients
12oz (340g) white corn tortilla chips
1 1/2 cups cooked, shredded chicken
1 1/2 cups white queso dip
2 Roma tomatoes, diced
1/2 jalapeno, diced
1/2 cup grated Monterey Jack cheese
2 spring onions, sliced
Pinch ground pepper
Sour cream, salsa and avocado to serve (optional)
Instructions
Preheat the oven to 350F / 180C.
Line the bottom of a large baking tray (9x13 or bigger) with the tortilla chips, spreading them out evenly.
In a bowl, mix the white queso dip with the shredded chicken and then spoon out over the tortilla chips, covering as many of them as you can.
Scatter over the chopped tomatoes, the grated cheese and a good pinch of pepper and then bake the dish in the oven for around 15 minutes, or until the cheese is melted and bubbly.
Serve topped with the sliced spring onions.
Confused Julia https://www.confusedjulia.com/
13