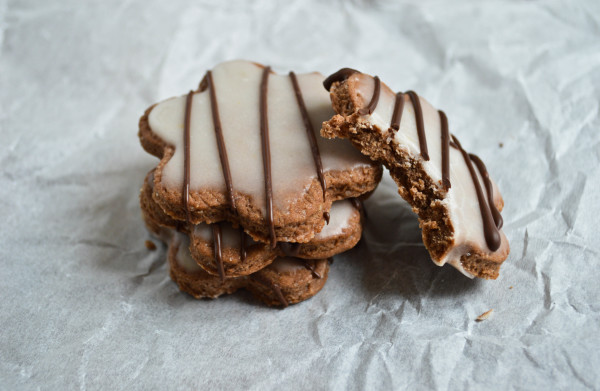 The weather has turned here in Amsterdam. Overnight, it was like someone flicked a switch and turned summer off. Totally not fair.
We've been promised hotter temps again next week, but this last week since I've been back from the UK, all I can think about eating is soup and stew. Yep, it's that kind of weather.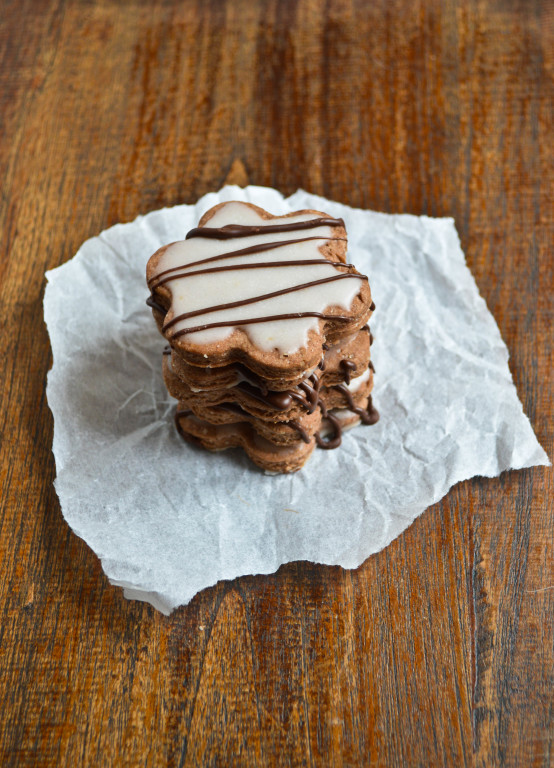 Which is kind of ironic, because after baking these chocolate orange biscuits, I realised that they actually looked kind of Christmassy. What a faux pas. But I promise that that's just because of my cute cookie cutter and has nothing to do with their taste. These yummy cookies can be enjoyed any time of year.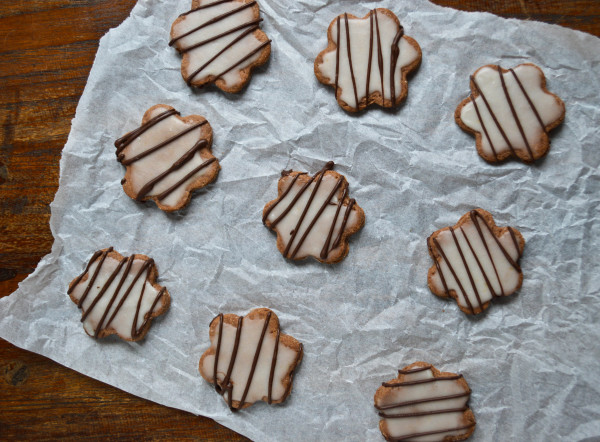 I actually have something of a chocolate orange obsession. Despite not having eaten a Terry's Chocolate Orange in several years, if I get within a sniff of anything that combines chocolate and orange flavours together, it's pretty much guaranteed that I will snaffle it up before you can say "You've got something on your face".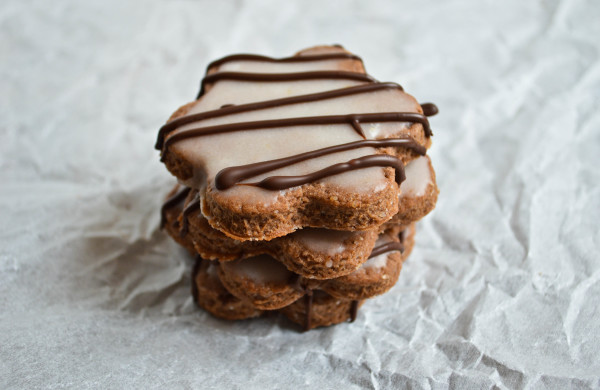 These cookies successfully managed to quash my chocolate-orange craving for a little while. They are very simple to make and I can actually imagine that children would love to help bake and decorate these. What's great about them is that the orange flavour isn't overpowering at all; perfect for those who don't really enjoy citrusy desserts. And because they're fairly thin and light, I don't feel as guilty about eating five in one sitting. Ahem.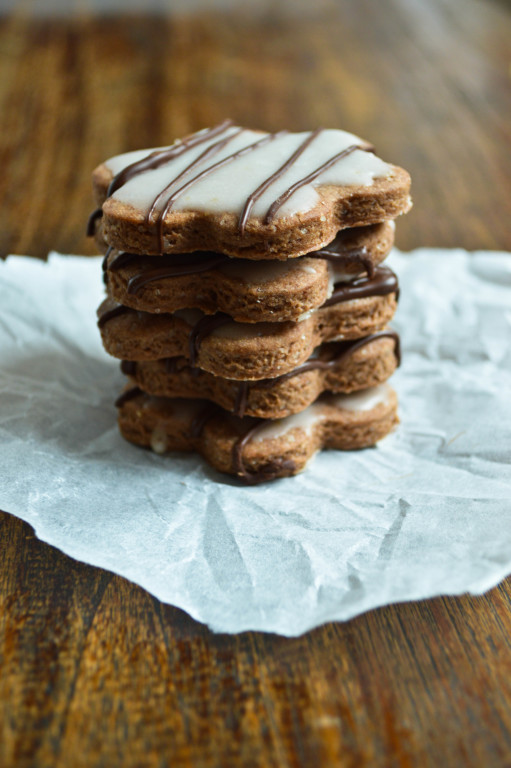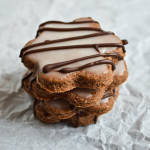 Chocolate Orange Biscuits
2015-03-29 04:43:12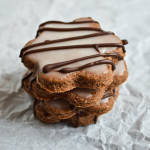 Delicious chocolate cookies topped with orange flavoured icing and drizzled in dark chocolate. Easy to make and totally delicious!
Nutrition Facts
Amount Per Serving
* Percent Daily Values are based on a 2,000 calorie diet. Your Daily Values may be higher or lower depending on your calorie needs.
For the biscuits
6 tbsp butter
6 tbsp caster sugar
1 egg
1 tbsp milk (I used soy milk)
2 cups (225g) plain flour, plus extra for dusting
2 tbsp cocoa powder
For the icing
1 1/2 cups (175g) icing sugar, sifted
3 tbsp orange juice
1oz (25g) dark chocolate, melted
Instructions
Preheat the oven to 180C / 350F and line a baking tray with baking paper.
In a mixing bowl, beat together the butter and sugar until light and fluffy. Beat in the egg and milk and blend well. Sift in the flour and cocoa powder and mix to form a dough. You may need to use your hands to incorporate the last of the flour and bring the dough together into a ball.
Roll out the dough on a lightly floured surface to around 1/4 inch thick.
Use a cookie cutter to cut out as many cookies as you can, re-rolling the dough with any offcuts to make more cookies.
Place the cookies on the baking tray and cook for 10-12 minutes, or until golden brown.
Leave cookies to cool for a few minutes on the tray and then transfer to a wire rack to cool completely.
Place the icing sugar and orange juice in a bowl and combine with a wooden spoon until an icing has formed. Spread the icing over the cookies and then leave to set.
Drizzle the melted chocolate over the cookies and leave to set once again before serving.
Confused Julia https://www.confusedjulia.com/
0