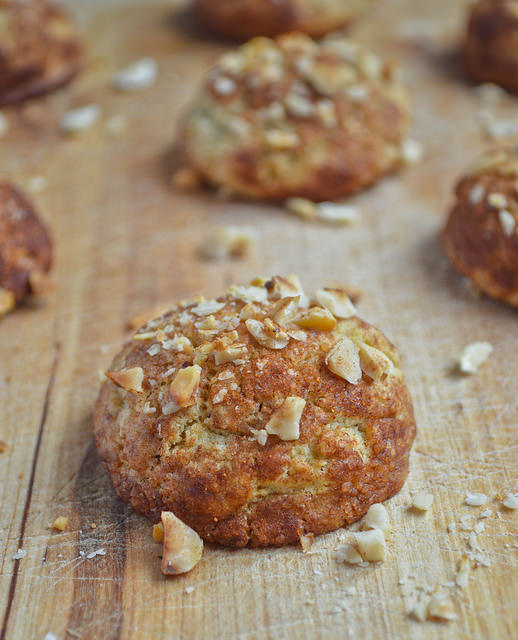 It's cold and rainy outside and I'm already thinking about Christmassy cookies and warm wine. Too soon? Never.
I also tried my first ever Pumpkin Spice Latte this week. We've never had them here in Europe before, but I guess with the advent of social media, the craze has finally worked its way over. My verdict? Pretty good, although a little too sweet. But I'm sure I'll be trying them again soon, because I'm a glutton for punishment like that.
Because I'm loving all-things spice at the minute, I wanted to make these cute little German spiced hazelnut cookies, which basically taste like Christmas in biscuit form. I'd liken them a lot to a German version of snickerdoodles, but with a little extra "warmth". And they also smell and taste like chai lattes. So, basically, if you want a big, spiced, warming hug in a cookie, then this recipe is for you.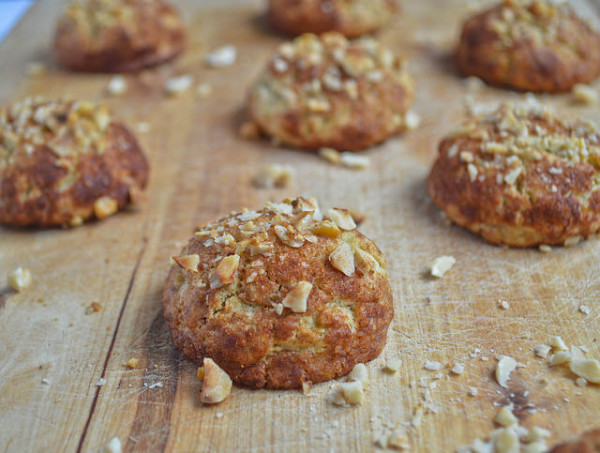 As I was munching down on five of these bad boys (is five too many?!), I realised that they are the perfect coffee-dunking cookie. They are not as hard and crunchy as biscotti, but I imagine they'd taste sooo good when dipped in a mug of coffee so that they soften and taste like spiced coffee awesomeness. Heck, maybe I'll dunk them in my PSL next time, get a little crazy. Who knows?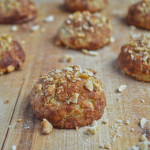 German Spiced Hazelnut Cookies
2015-03-29 04:02:32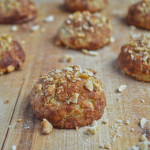 Crumbly spiced cookies that taste like Christmas!
Nutrition Facts
Amount Per Serving
* Percent Daily Values are based on a 2,000 calorie diet. Your Daily Values may be higher or lower depending on your calorie needs.
Ingredients
1/2 cup (125g) butter
1/3 cup + 2tbsp (80g) soft light brown sugar
1 egg, lightly beaten
1 tsp vanilla extract
1 3/4 cups (200g) plain flour
1/2 tsp baking soda
1/4 tsp freshly grated nutmeg
1/4 tsp ground cloves
1 dessertspoon caster sugar
1 dessertspoon cinnamon
1/4 cup (25g) hazelnuts, roughly chopped
Instructions
Cream the butter in a large mixing bowl until soft. Add the sugar and beat again until light and fluffy. Beat in the egg and vanilla, then sift in the flour, baking soda, nutmeg and cloves and stir until combined.
Make the dough into a large ball, wrap with cling film and chill in the fridge for 30 minutes.
Preheat the oven to 350F / 180C.
Mix the caster sugar and cinnamon in a medium-sized bowl. Break off pieces of the chilled dough and roll them into small balls (just smaller than a golf ball), then toss the balls in the cinnamon sugar until coated on the outside. Place on a baking tray, allowing enough room between each cookie for a little expansion, press down on the top of the cookies slightly and sprinkle them each with the chopped hazelnuts.
Bake in the oven for 12-14 minutes, or until golden brown and firm. Leave to cool for a couple of minutes before transferring to a wire rack.
Confused Julia https://www.confusedjulia.com/
1