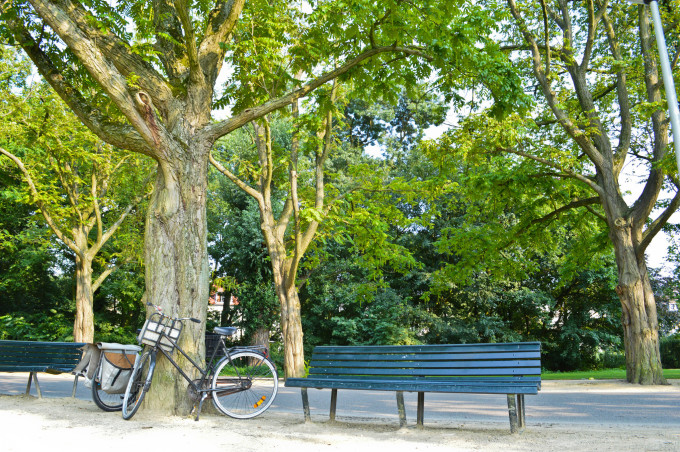 Since writing about all the things I've learned living in Amsterdam and the hiccups we had when renting our first apartment here, I've had quite a few emails from people who will be moving to Amsterdam themselves and are looking for advice.
Not that I'm particularly qualified to be giving anyone advice. About anything. But hey, this is my corner of the internet so I guess I'll go ahead and do it anyway.
Here's my guide to moving to Amsterdam and a few things you need to know before you do.
Moving to Amsterdam For Work
Most people who move to the city do so because their job has sent them here. There are many big name international corporations who have bases here (Tommy Hillfiger, Nike, Starbucks and Booking.com to name a few) and they are constantly looking for English-speaking expats who have the skills needed to fill gaps in the company.
If you get relocated by your company, you can pretty much expect them to take care of everything for you, including any necessary paperwork and visas and even finding you a place to live (or so I've been told by several friends in this situation). The only downside to this is that, unless you're an EU citizen, your visa will only be valid for as long as you work for the company that provided it.
Moving to Amsterdam Without a Job
If you're moving to the city without a job already lined up, then you're going to have to hustle once you get here.
Firstly, you'll need to find a permanent address. When looking for an apartment, always look for somewhere that accepts registration. This means that you can register yourself as living at that address and legally pay taxes there. You need to do this to be given a BSN number (essentially a National Insurance or Social Security number) at the town hall. Without a BSN number, you can't get a job.
Looking for apartments when you don't know anyone in the city can be hard (as we found out) and you may end up having to use an agency to find you somewhere to live. If you do, they will charge you a fee for the service (usually one month's rent, non refundable) and you'll also need one or two month's rent to put down as a deposit. The upside of using an agency is that they act as a middleman between you and the owner and are usually very professional and quick to act on any problems that should arise while you're living there.
The best websites to use when looking for apartments to rent or buy are:
Marktplaats (the Dutch equivalent of Craigslist)
Getting a BSN number is simple – either drop in to the Town Hall 'Gemeente' (or call, but you would probably have to know a little Dutch to do so) and make an appointment to register. Then just show up on the day of your appointment with the necessary paperwork (passport, birth certificate and proof of address/your rental contract) and they'll give you your BSN number.
One thing to note – Your birth certificate needs to have been stamped by an apostille before the government will accept it. This basically means that an official registrar in your own country has stamped it and declared it as true and accurate. Unless you're pulling some Homeland-style shit, I doubt that your certificate is fake, but they need to make sure.
Your government can easily organise for your birth certificate to be stamped. I paid for it online, sent it away and it was returned to me with a seal stuck on the back within only a couple of days. No biggie. But then you'll need to go back to the town hall again and show them the stamp so they can update your records.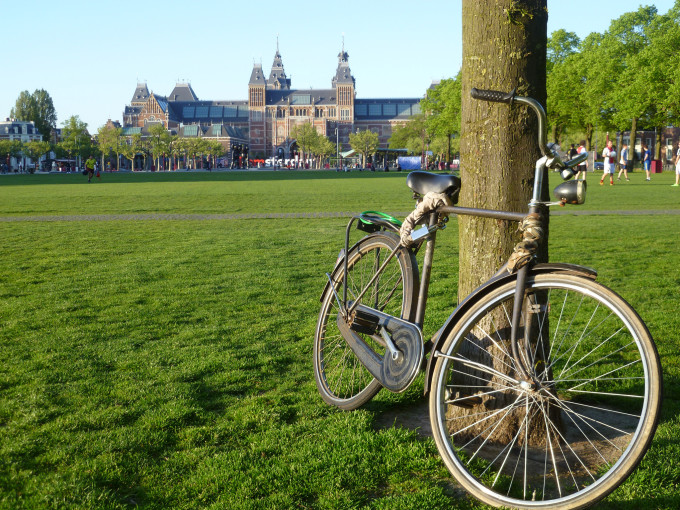 Once you're legal, you can go and open a bank account, which you'll need to set up direct debits, pay bills and also get paid by your job/clients. There are some places in Amsterdam which don't accept cash at all (certain restaurants and supermarkets) because the debit card is king in this country. When you open a bank account, you'll be issued with a Maestro debit card, which you can use to pay for anything, anywhere, except perhaps market stalls (although some of these do accept chip and pin cards).
After this is all done, you'll need to take out health insurance. Insurance is mandatory in the Netherlands and you can't apply for jobs or set up your own business without it. There are several levels of insurance you can take out, starting from around 90 Euros/month for the most basic package.
You can do an insurance comparison at Independer, who will show you what each company offers and what the sliding scales for the policies are. I used them and it was very straightforward, however you need to be aware that all emails and letters will come to you in Dutch.
Right, now you have a house, a BSN number, a bank account and health insurance. The hard work's over! Joking, obvs. You have to look for a job now.
If you don't speak any Dutch, or at least not enough to be able to hold conversations over the telephone, you should probably apply to some of the aforementioned international corporations who have English-speaking customers. There are some job websites you can use, although you'll need to use Google translate to navigate them. Companies will want both a resume and a 'letter of intent' (what we would call a 'covering letter' in the UK) as to why you should get the job.
I Am Expat – Listings in English
Jobs in Amsterdam – English
Undutchables – English
Indeed– Dutch
And if all else fails, try LinkedIn.
Unfortunately, despite being an English-speaking role, many companies will want you to know Dutch (or sometimes German or French) at least at a basic level, so I suggest some online language learning courses before you move.
If you are wanting to set up your own business in Amsterdam, you'll need to pop along to the KvK (stands for Kamer von Koophandel, or Chamber of Commerce to us plebs). You can walk in without an appointment and wait to see someone. Again, you'll need to have proof of your address, your passport and also a debit card to pay the fee for opening a business. You will need to bring along a business plan and estimated totals of how much you expect to earn each year. The forms will be in Dutch, although the helpful staff should be able to guide you along in English wherever they can.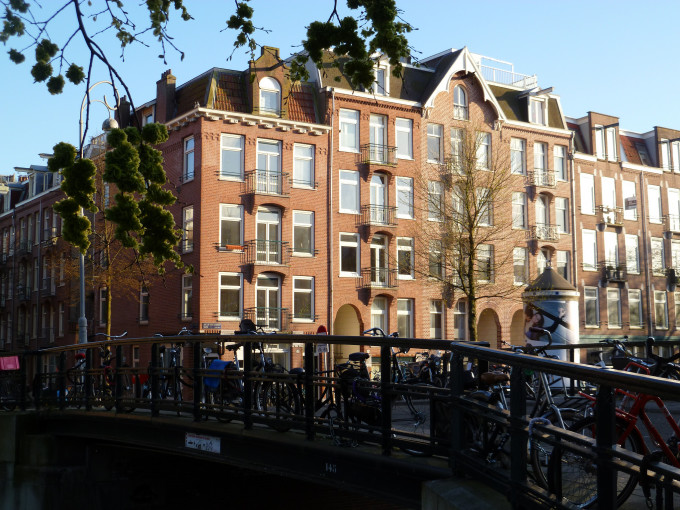 Moving to Amsterdam from the USA
If you are planning on moving to the city from America, the steps are very similar to the above, except for visa purposes.
You have several options. You can move on a) a work visa from your company, b) a partner visa if you are married or in serious relationship akin to marriage with an EU citizen or c) the Dutch-American Friendship Treaty. Option A is straightforward, as addressed at the top of the post.
Option B requires a little more work, a few appointments at the IND (Immigration and Naturalisation Department) and lots of proof of your relationship, including bills and rental contracts from at least the last six months.
Option C is also fairly easy except that you have to open your own business to be able to apply for this visa and you need a minimum of 5000 Euros in your bank account from which to start this business (so the money can't include your living expenses and rental deposits, for example). You will need a business plan and strategy, information on how and why you want to set up a business in the Netherlands and ensure that your business serves an "essential Dutch interest". You can find our more information here.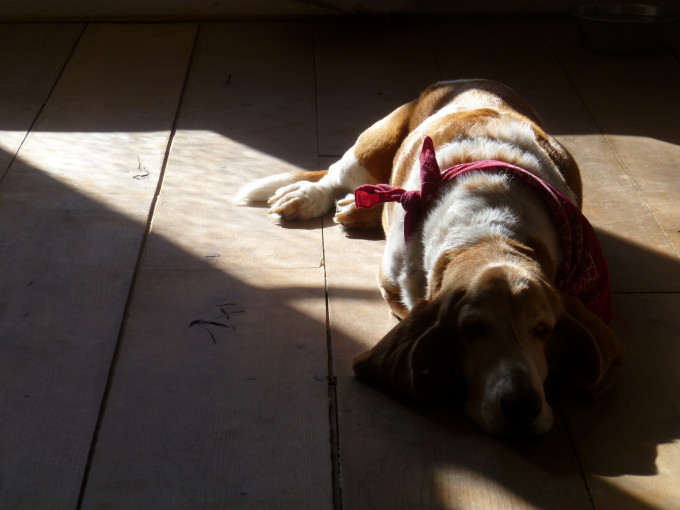 Moving to Amsterdam with Pets
If, like us, you want to bring your furry friend/s to Amsterdam with you, there are a few things you need to think about in the run-up to your move.
If you are moving from an EU country, make sure you have an up-to-date pet passport and talk to your vet about any specific vaccinations your pet may need before the moving date.
If you are moving from the US / outside the Euro zone, you will need to make sure that your pet is microchipped with a microchip that can be read by devices internationally (we got an ISO-standard one because we read that this one can be scanned by European scanners, which not all can). Your pet will also need a rabies vaccination (done at least 21 days prior to travel and no earlier than one year prior) and possibly a blood test, depending on your departure location. Your vet should be able to gather the necessary forms for you to fill out, which will need to include a temporary address for yourselves once you arrive in the Netherlands (this is in case, God forbid, your animal should get lost in transit or they need to get in contact with you). There is no quarantine period for animals who have successfully completed all of these steps and filled out the paperwork, so you can be re-united with your little loved ones at the airport upon arrival.
Once you are settled in Amsterdam, you will need to start paying annual dog tax for which you'll be provided a little metal tag that your pet should wear on its collar at all times. You will be sent a letter about the different taxes you'll need to apply for (council tax for garbage collection, car tax, dog tax, etc) once you've registered at the town hall, so no need to worry about it until then.
Update: As of January 2016, you no longer have to pay dog tax if you live in the city of Amsterdam.
I'd also recommend finding yourself a local vet and getting a pet passport as soon as possible. This means that your pet can travel anywhere within the EU without restriction, although some countries do have problems with ticks/parasites/worms that others don't, so booster injections may be needed before a trip.
Useful Apps for Newbie Dutchies
File and Computer Backups – While you are on the move your Windows Desktop and files can remain in the Cloud with services from https://www.CloudDesktopOnline.com/ and https://www.CloudAppsPortal.com/ . Access through your favourite device whether it is a PC or a Mac, an iOS device or an Android based device. This kind of service is invaluable if you need to scan any important documents (passports, visas, rental agreements) and keep them in a safe place for easy retrieval.
Buienradar – This app will be a lifesaver when it comes to saving you from getting soaked in the rain (and believe, when you're riding a bike, there's a tendency for that to happen). It's basically a weather radar that shows you when rain or storms are going to hit the Netherlands and how long they will last for. It's in Dutch, but you don't need to know the language to understand what the big blue patch of rain means. Download for Android and iPhone.
GVB – The official app for all of the public transport networks across the country (trains, trams, buses, metros). Plan your routes, check for travel disruptions and easily contact customer service. The app's in both Dutch and English. Download for Android and iPhone.
Spotta – You will soon discover that you get advertising magazines for all of the major high street stores pushed through your letterbox on a weekly basis. This app basically displays each of these magazines, showing you all of the latest deals at many high street shops. Great for hunting out bargains on home goods, beauty products and food discounts. The app's in Dutch, but money saving is a universal language. Download for Android and iPhone.
Meetup – If you want to make new friends in your new city (and who doesn't?), or just find out about cool local events and parties, then this is the app for you. You can join groups of like-minded people, search for expat meetups in your city, or even create your own event listing. It's in English too, so no excuses. Download for Android and iPhone.
Duolingo – Help brush up on your Dutch with this fun language-learning app that's perfect for beginners. Download for Android and iPhone.
—————
Phew!
I think I covered everything, although I'm sure there's more I've missed. The bottom line is: once you get here, SOMEONE will be able to help you, no matter what the problem. The Netherlands is a very accepting place, as long as you pay your taxes and play by the rules. There are thousands of people who move country every year and they all figure it out, so don't stress and just try and enjoy your new experiences!
Moving to Amsterdam Checklist
Book yourself into a hotel / Airbnb for when you arrive, while you start looking for a place to live and a job
Get your pet microchipped and vaccinated and get all the necessary forms (plus a proper crate for flying, if they're going in the hold)
Get your birth certificate stamped by an apostille, ideally in your home country before you leave
Gather any paperwork or evidence of your relationship
Try and learn at least a few simple phrases in Dutch
Once you land, start scouring apartment rental websites and booking viewings – apartments get snapped up very quickly, so you need to be available asap
Open a bank account as soon as you have an address and BSN number – it will make life a lot easier and you won't face international bank transfer charges
Get health insurance – you'll be faced with some huge bills if you don't
Join expat meetup groups on Facebook to find other like-minded people
Signup for loyalty schemes for the national airline and European overland trains – you'll likely be travelling home to visit family while you're here and so you may as well rack up some free flights and train journeys along the way!
Enjoy your new city!
24