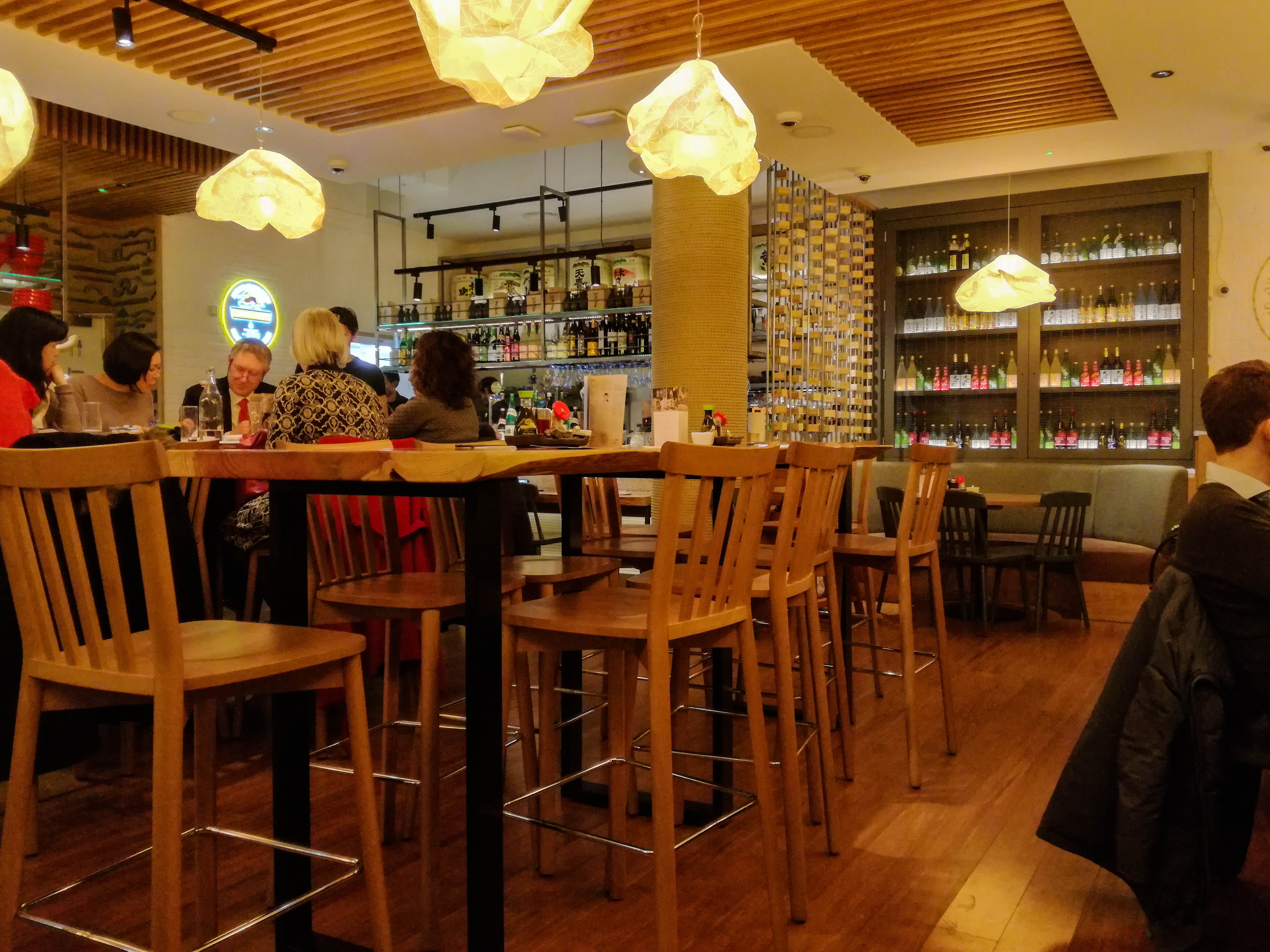 A good ramen joint has been a long time coming in Manchester. After several well-loved chains have sprung up in London over recent years, we've lagged behind slightly in the soupy noodle department.
But all that changed when Shoryu opened in late 2016 in Piccadilly Gardens. Although the location seemed an odd choice (behind the "Berlin Wall", squeezed in between two chain Italian brands), it was nonetheless a welcome sight for those craving affordable, easily accessible Japanese food.
The restaurant is much smaller inside than the exterior would have you believe. Space is at a premium, but the atmosphere is one of cosiness as opposed to cacophony. The staff have a habit of shouting a greeting in Japanese every time a new customer is seated; a fun gimmick, but one that could become wearisome if you're a regular customer.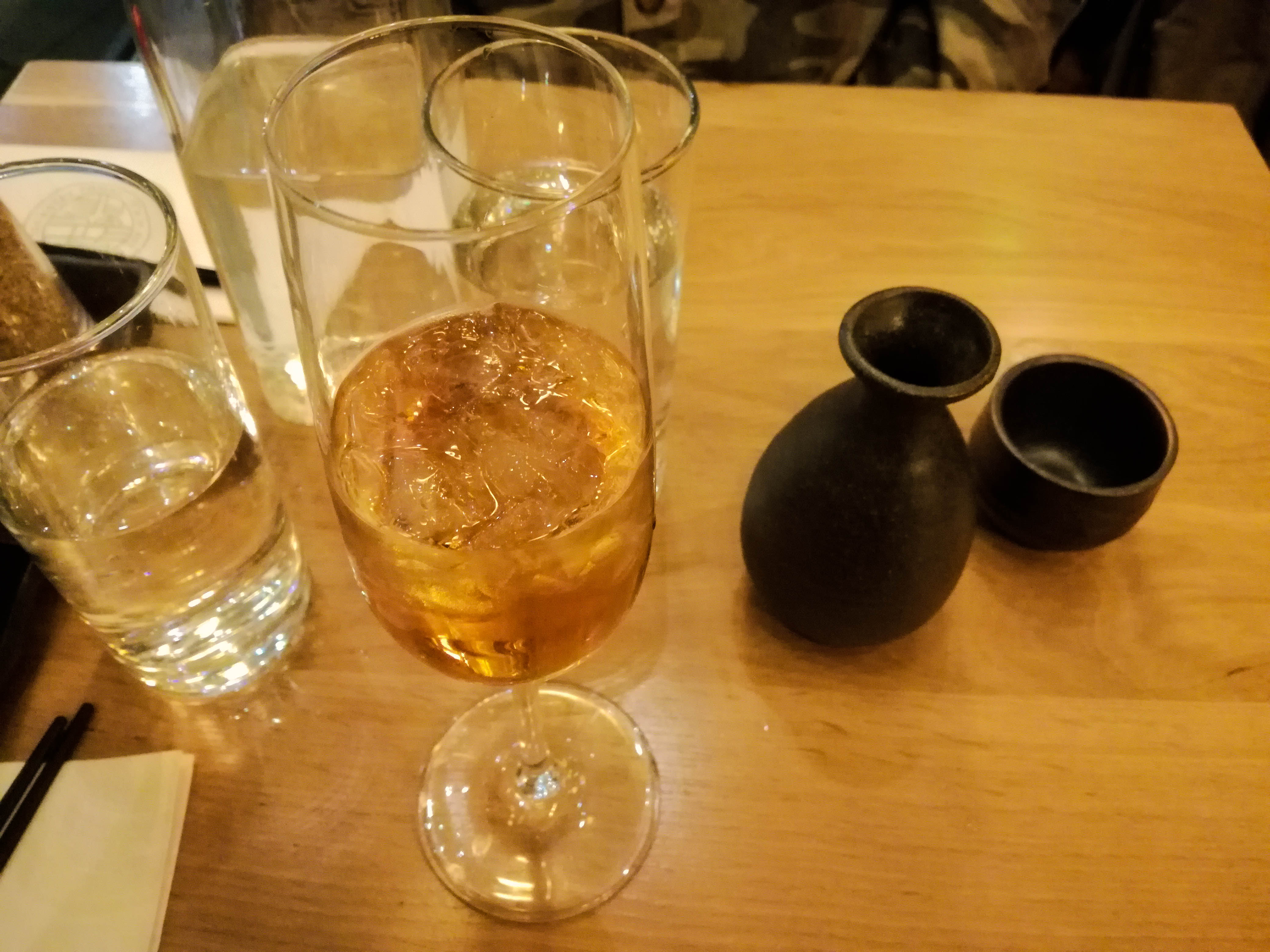 We start off with a couple of drinks; umeshu plum liqueur for me, sake for my fiancé. Never having tried umeshu before, I was unsure what to expect, but finished the evening as a new fan. It is light, sweet and extremely drinkable. The sake was mellow and smoky, with no bitterness or alcoholic aftertaste.
The 'sides' on the menu actually get served before your ramen, making them more of a starter, but let's not get into semantics right now. We started off with four different platefuls, hungry as we were. The black sesame tofu is served cold, which proved to be silkily refreshing, but hard to eat with chopsticks if you're only an occasional user like we are.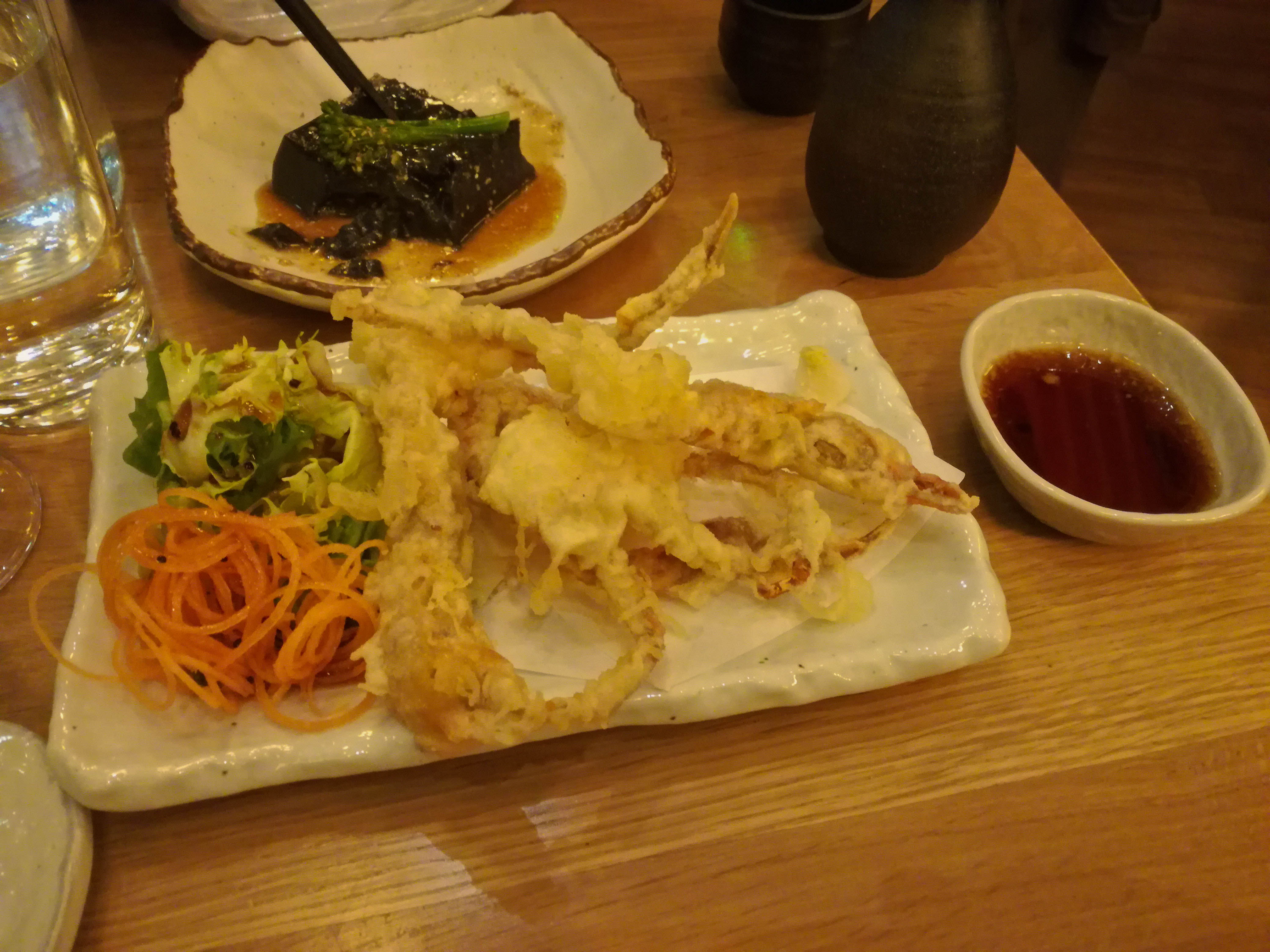 The soft shell crab tempura was as alight as a feather, but juicy and salty inside. The shaved wasabi carrot that was served with it was almost as much of a revelation as the tofu, but didn't steal the show from what can only be described as battered deliciousness.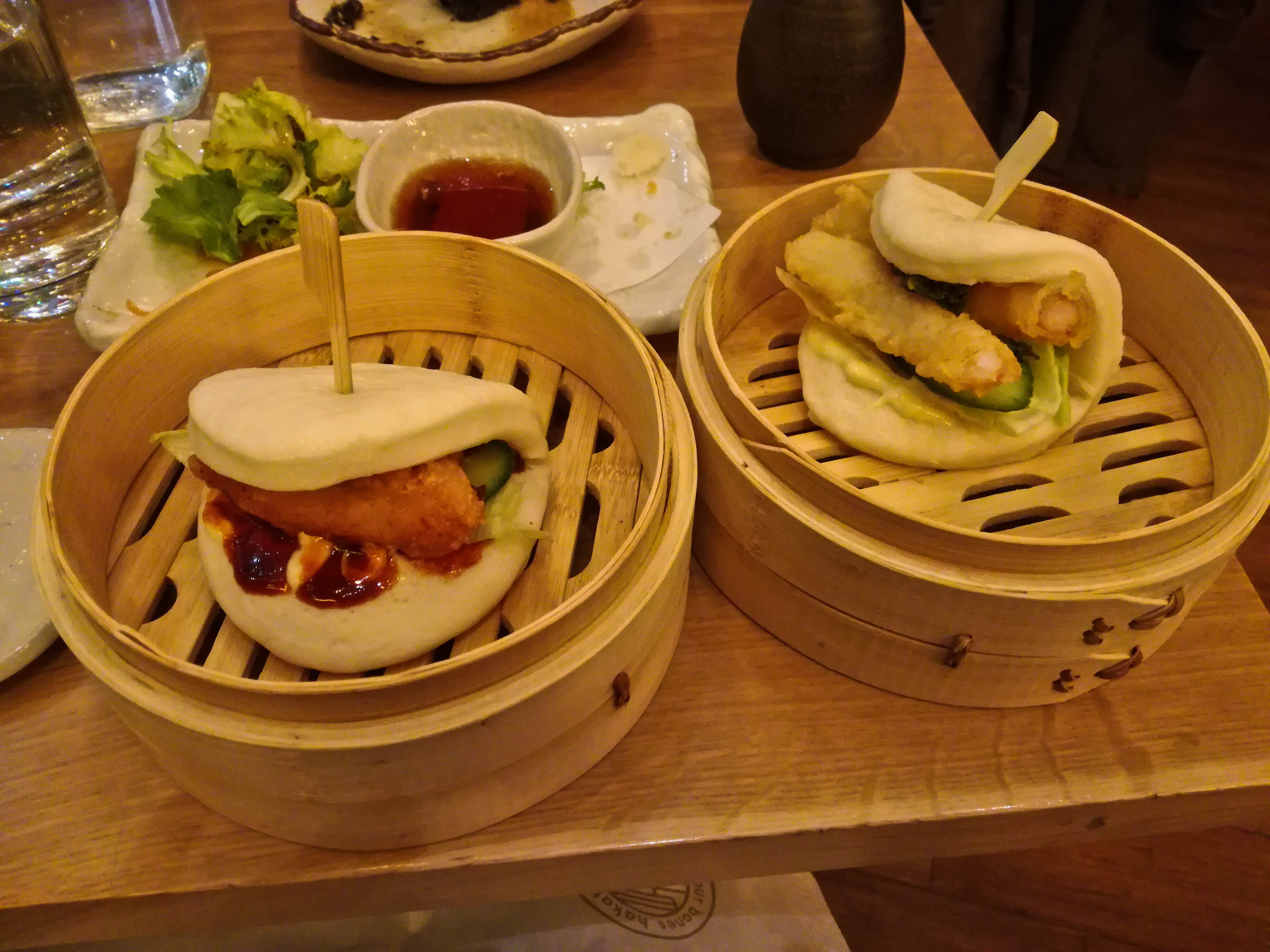 The two Shoryu buns (one tiger prawn tempura and the other chicken karaage) were intriguing, if only because their flavours reminded me of other, less fancy dishes. The sauces and texture of the chicken bun had the distinct flavour of crispy duck pancakes (I blame the plummy sauce for this deception), while the relish on the prawn bun tasted like one from a fast food sandwich. That isn't to say that they weren't indulgent, soft and chewy in their own right, but the condiments on them gave them a taste that didn't necessarily scream 'Japanese'.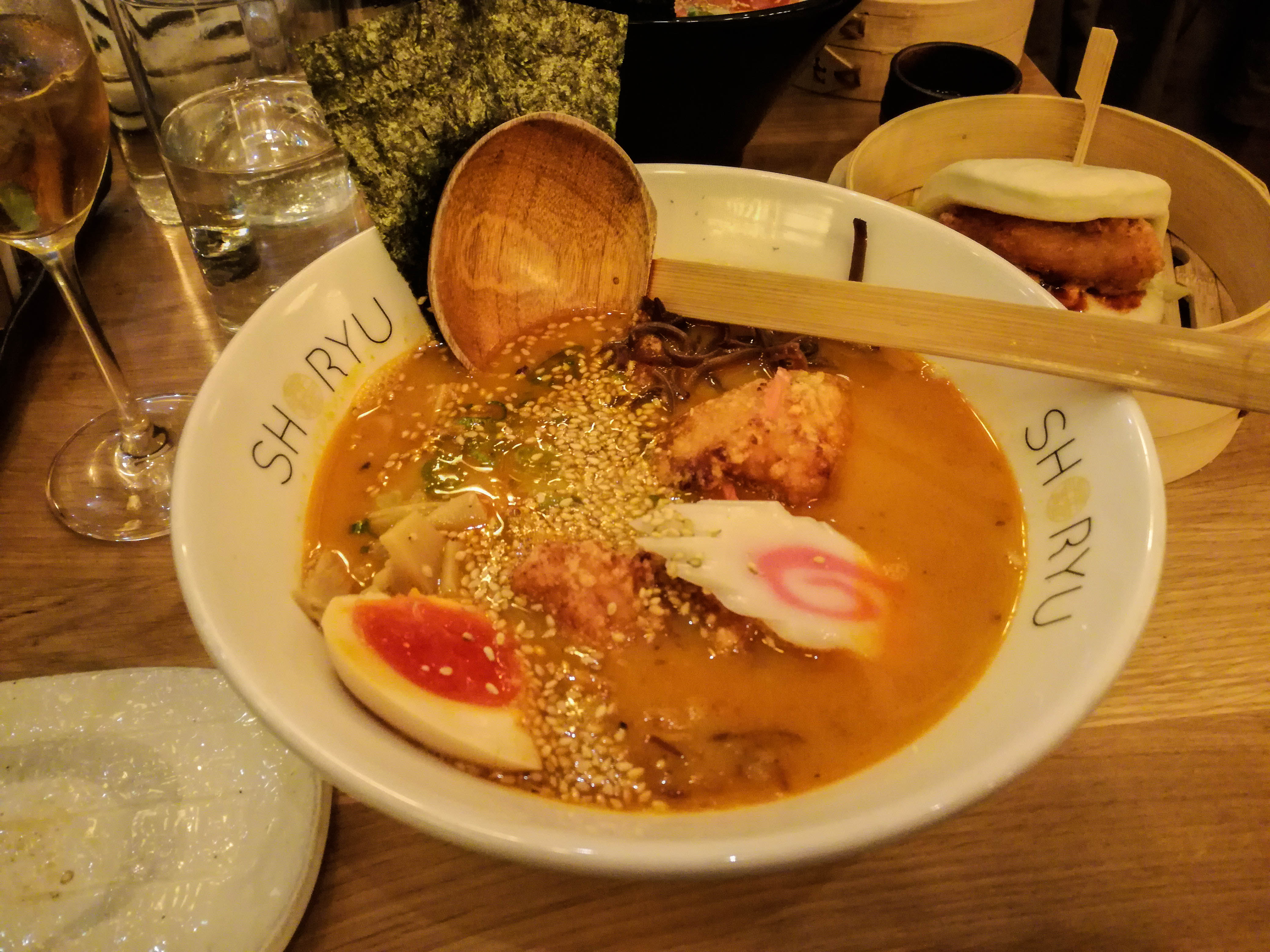 Our ramen promptly appeared while we were still devouring the buns (I guess they are more like sides, after all). I opted for the curry ramen, which comes topped fried karaage chicken, egg, seaweed, bamboo shoots, fish cake, spring onion and ginger. The broth, although using the same slow-simmered pork base that almost all of the ramens here have, was creamy and decadent with a good spicy kick. The broth-to-noodle ratio was also spot-on; I wasn't left with half a bowlful of liquid at the end and no noodles to slurp it up with. And no-one could complain about the sizable chunks of chicken.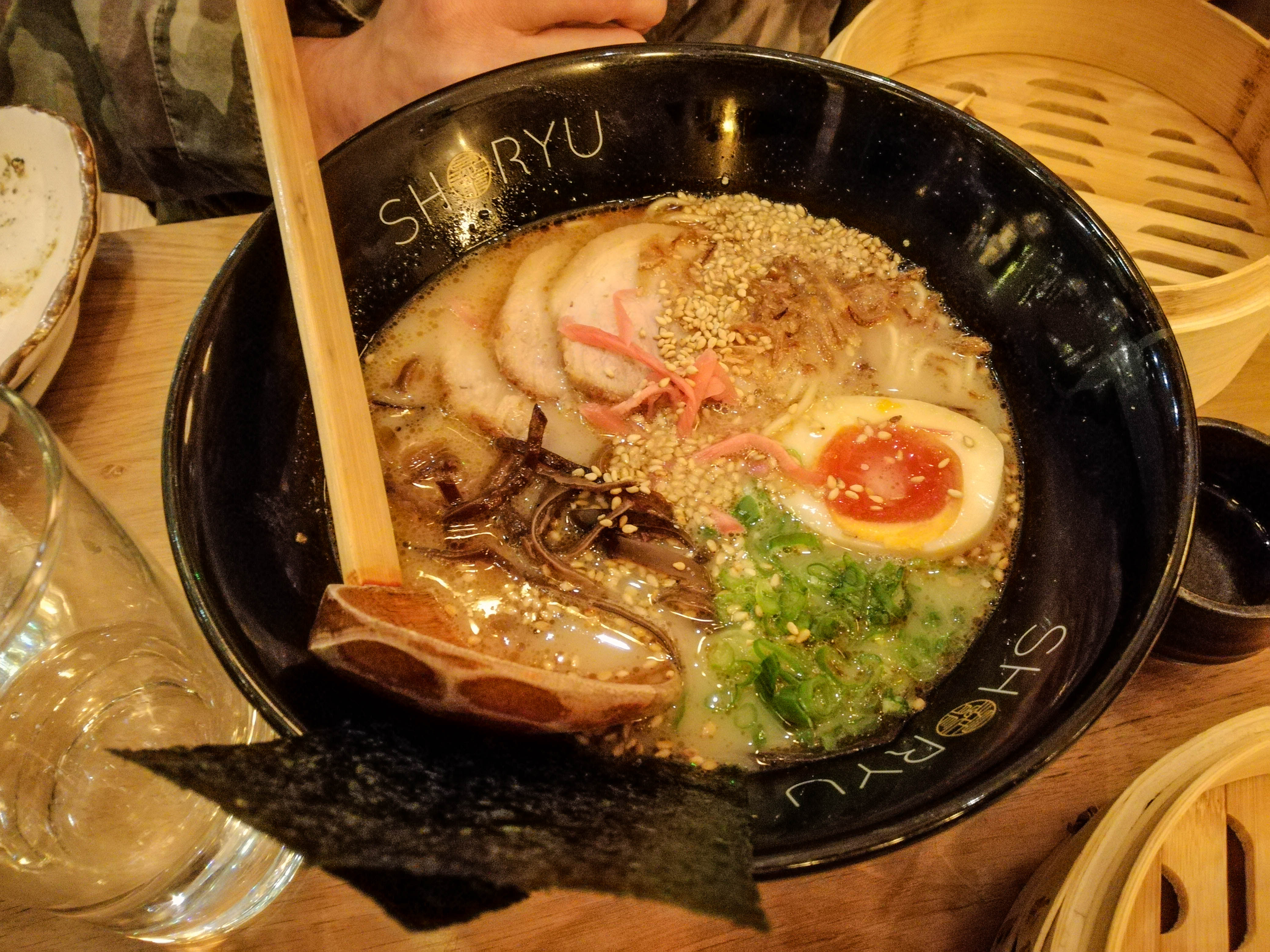 The Ganso Tonkotsu is Shoryu's signature ramen, featuring 12-hour pork broth, char siu barbecued pork belly, mushrooms, spring onion, sesame, ginger and seaweed, as well as a few crispy fried shallots. The broth base was noticeably meatier than mine, making the whole dish taste more like a stew than a soup. The meat was tender and thin-sliced, so a little easier to navigate with chopsticks than the chicken.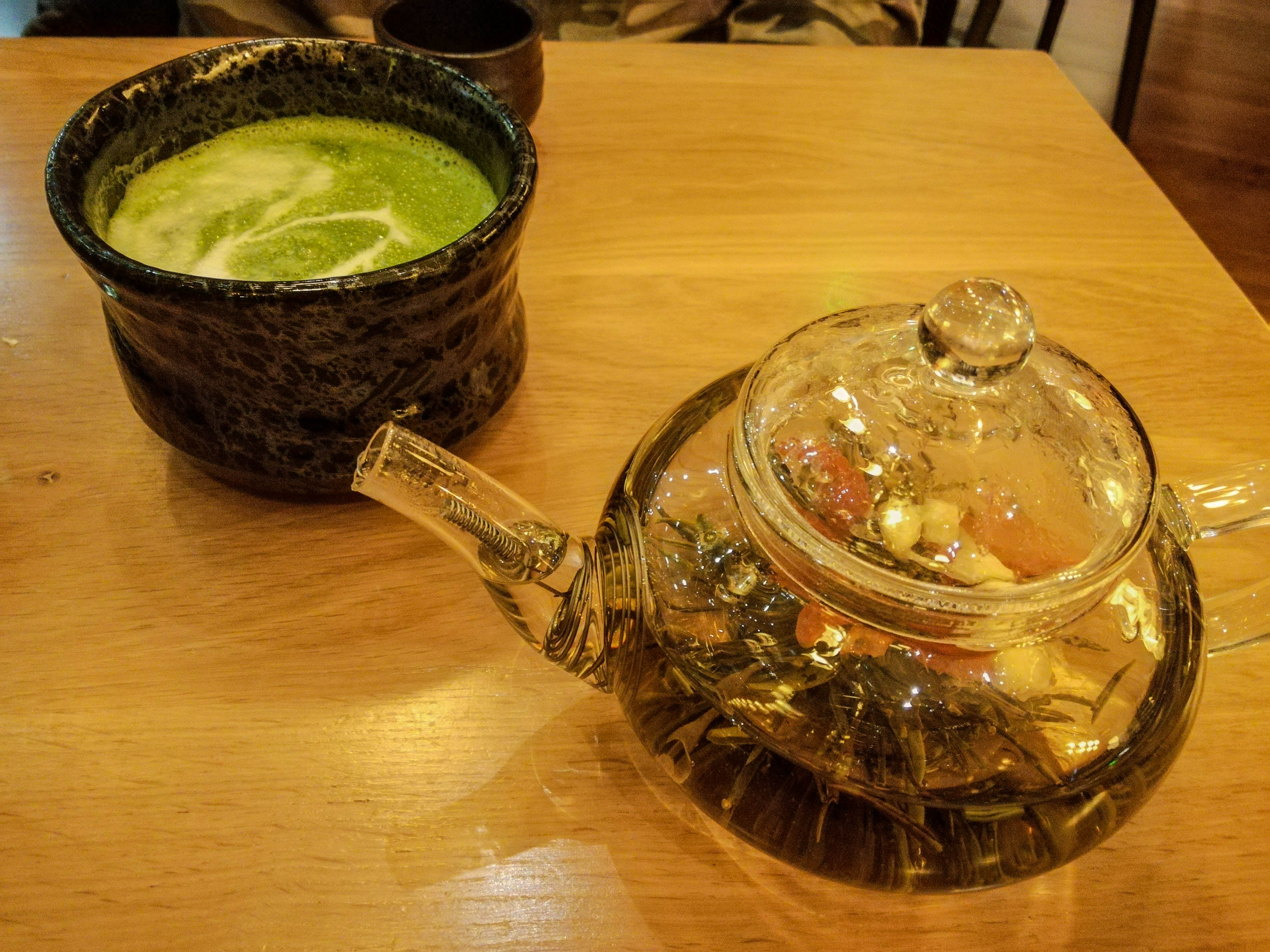 We passed on desserts because the selection is small and mostly ice cream-based, but we did choose a matcha latte and a lily jasmine tea, both of which were as beautifully presented as the rest of the whole meal.
1 Piccadilly Gardens, Manchester M1 1RG
Open Mon – Sat 11.30am – 11pm, Sun 11.30am – 10pm
0