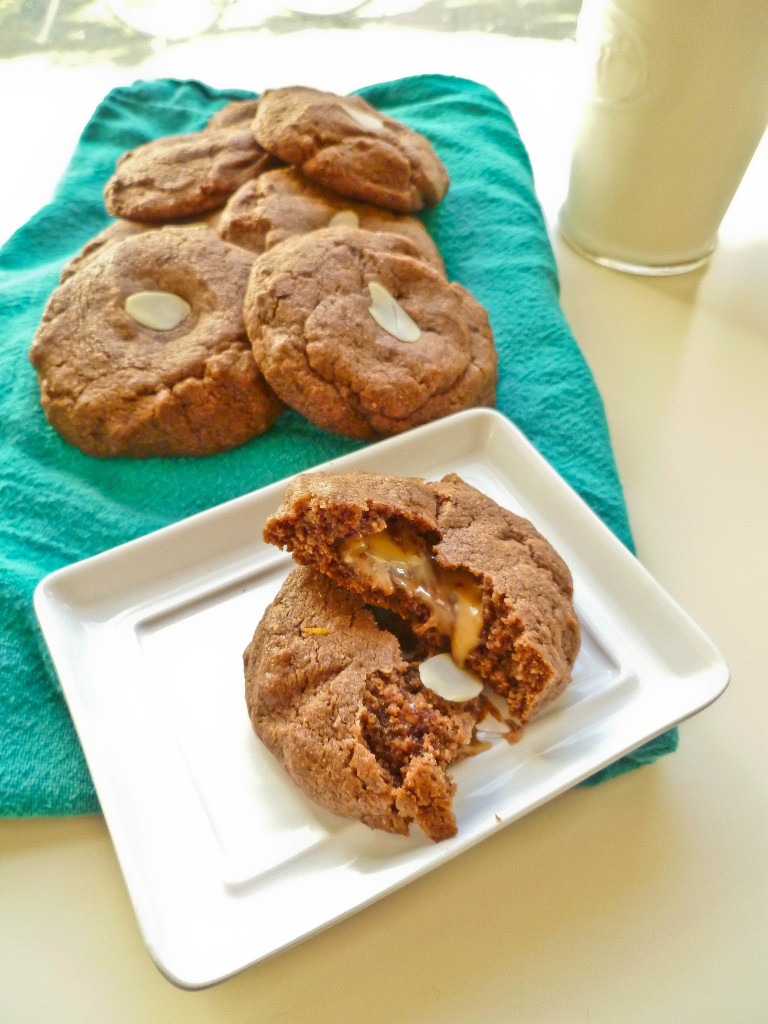 Top of my list of things to eat when I visit Amsterdam in winter is kruidnoten. They are small spiced cookies that Saint Nicholas hands out to children when he visits town in November.
Needless to say, I don't usually wait for Saint Nick to arrive. I buy huge bags of the things in a variety of flavours from the supermarket and proceed to consume them for every meal of the day. Maybe there's a correlation between that and my expanding waistline??
Here's Saint Nicholas, trotting past me on his white horse last year, after I elbowed some small children out of the way to wave to him. Kidding. Maybe.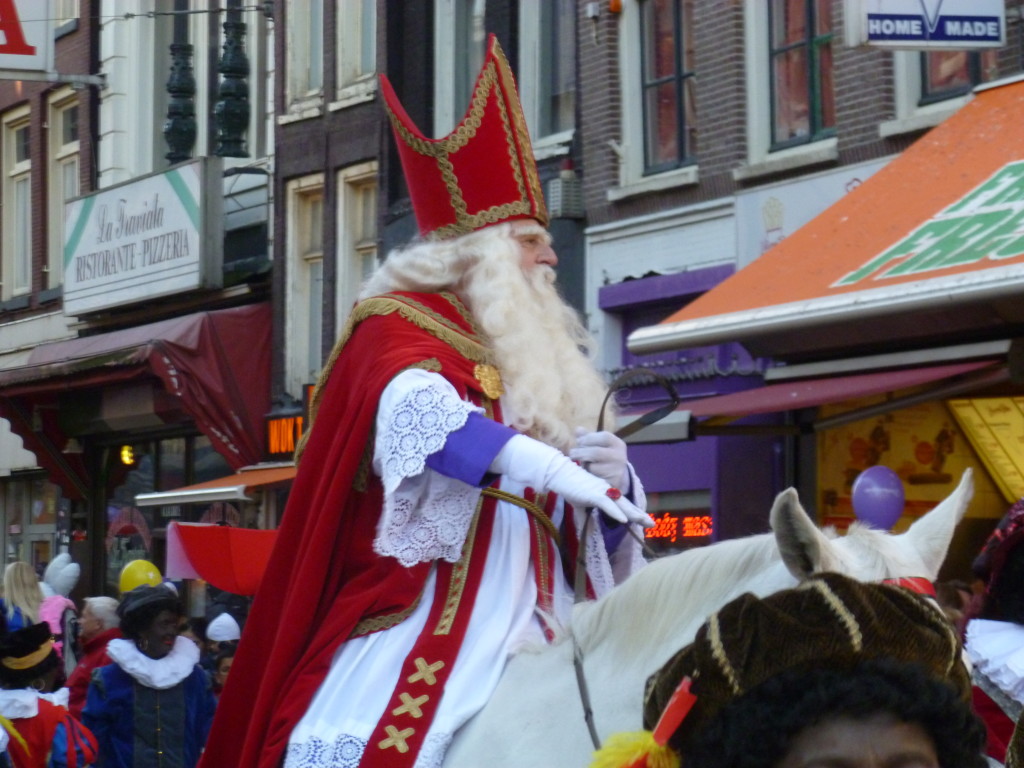 But when I'm not gorging feasting on kruidnoten, I'm eating speculaas. Some of you may know speculaas as "windmill cookies". They are Dutch spiced cookies that taste a lot like gingerbread. In Amsterdam they are sold as cookies, cakes and many other things in between – not least being a Speculaas Latte from Starbucks. It's basically a Gingerbread Latte but sounds so much more exotic 😉
"So you basically spend your time in Amsterdam just eating cookies?" I hear you ask.
No, dear friends. I also spend my time baking cookies. Chocolatey ones.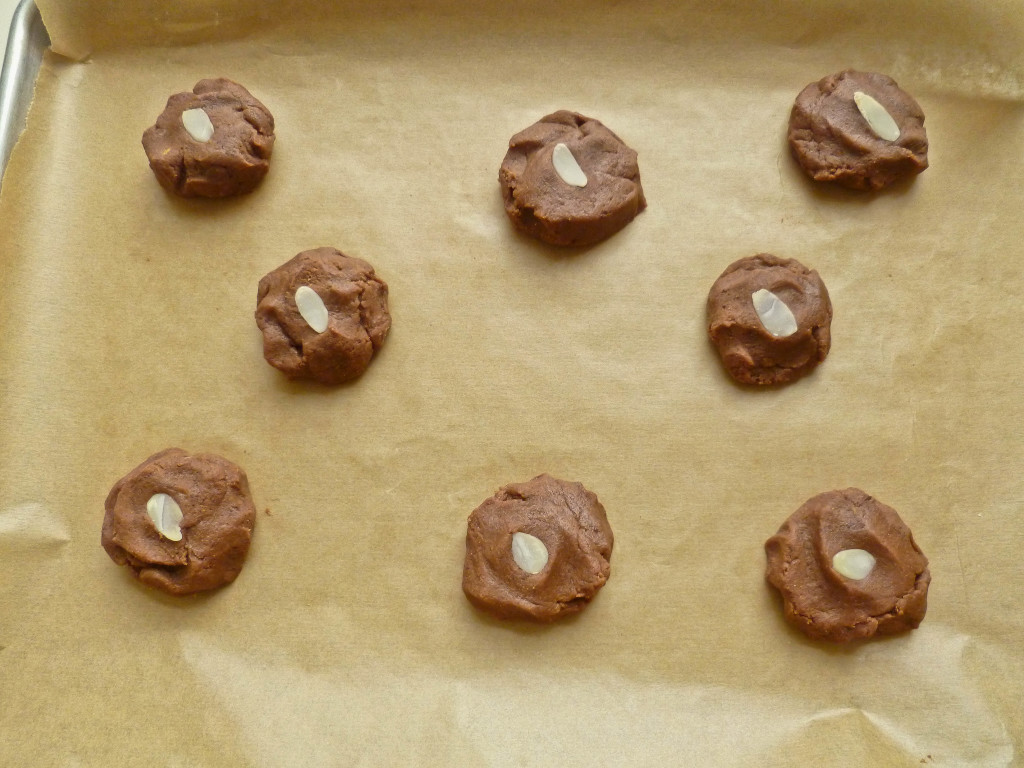 I wanted to make a speculaas cookie but give it a twist. I wanted to flavour it with rich cocoa and stuff it with caramel, thus turning the humble gingerbread cookie into something mighty fine.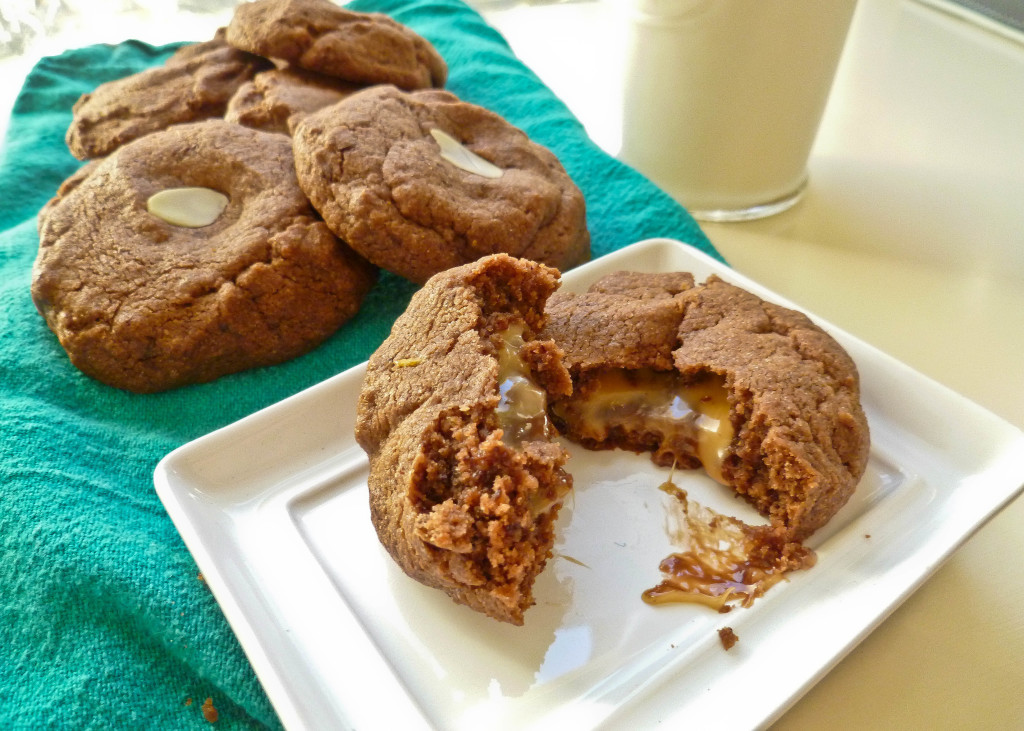 I know stuffed cookies are all the rage this year and if there's two things I love it's surprises and caramel. Combine both of those things and you have delicious amazingness. I may have just made up the word amazingness, but let's run with it, ok?
Caramel Filled Chocolate Gingerbread Cookies – amazingness best served warm.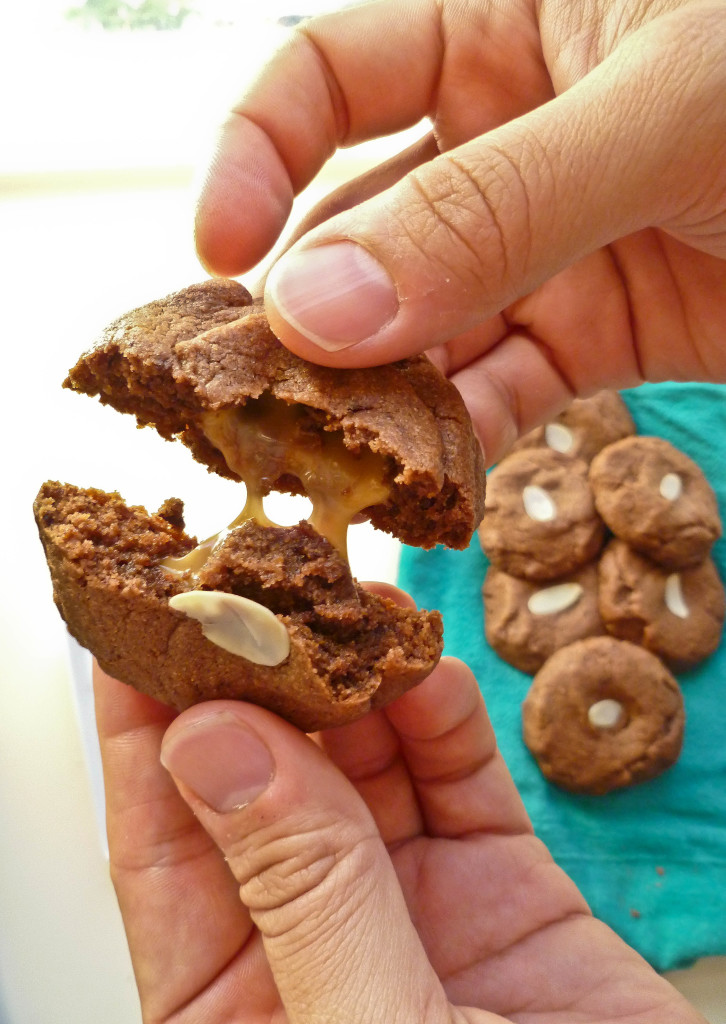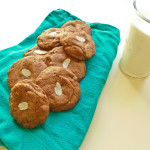 Caramel Filled Chocolate Gingerbread Cookies (Speculaas)
2015-03-29 08:02:28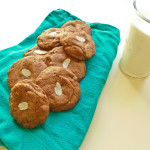 A caramel-filled chocolate gingerbread cookie flavoured like a Dutch speculaas biscuit.
Nutrition Facts
Amount Per Serving
* Percent Daily Values are based on a 2,000 calorie diet. Your Daily Values may be higher or lower depending on your calorie needs.
Ingredients
100g / 3½oz plain flour
1 tsp cinnamon
½ tsp ground ginger
½ tsp grated nutmeg
½ tsp baking powder
½ tsp salt
50g / 2oz soft brown muscovado sugar
1 tbsp milk
75g / 2½oz butter
1 tbsp + 1 tsp cocoa powder
Zest of one small lemon
8 chocolate-covered caramels (plain caramels can also be substituted - I used Milka Toffees but Rolos would work well)
Slivered almonds, to garnish (optional)
Instructions
Preheat the oven to 180C / 350F. Line a baking tray with baking paper.
In a bowl, mix together the flour, cinnamon, ground ginger, nutmeg, baking powder, salt, muscavado sugar, milk, butter and lemon zest and cocoa powder until well combined. Mix until a dough is formed.
Turn the dough out onto a lightly floured work surface and roll out to a 0.5cm / ¼in thickness.
Using a cookie cutter, cut out sixteen small circles of dough. Onto each circle place one of the chocolate caramels. Press it into the dough slightly. Top each circle with another circle of dough and press around the edges so that the caramel is encased in dough.
Top each cookie with a slivered almond.
Bake in the oven for 12-15 minutes, until firm around the outside but still with a slight wobble on top. Remove from the oven and allow to cool for 5-10 minutes before transferring to a wire rack.
Notes
These cookies are best enjoyed when still warm from the oven and the caramel is soft and runny.
Adapted from Joy of Baking
Confused Julia https://www.confusedjulia.com/
0