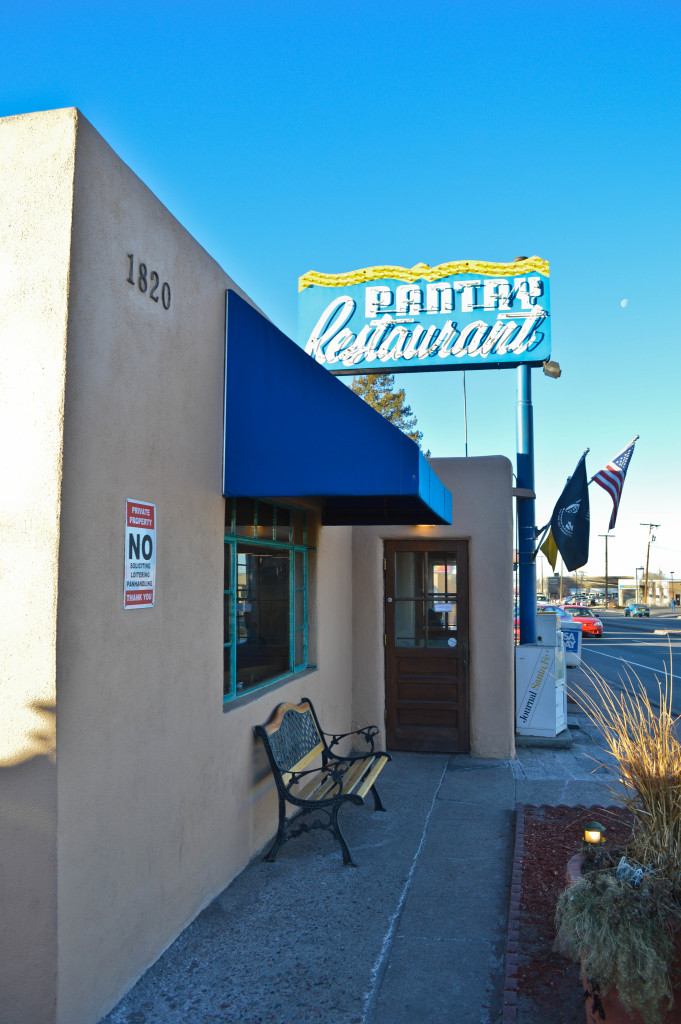 So, you're on a road trip down Route 66 and you're spending the night in Santa Fe. You're going to want to get yourself some good New Mexican food, right? Of course you are. And even better if you can get some great New Mexican food for breakfast to set you up for a day of driving.
After jumping on several review sites, a handful of restaurants came highly recommended for breakfast and luckily for us, many weren't too far from our motel – the Silver Saddle. One in particular stood out to me due to its reviews and claims of having the best breakfast burrito in town. Those are big claims, and ones that I wanted to devour for myself. So, after getting up and packing up the car, we headed down to the Pantry Restaurant.
Once we'd perused the menu over an endless mug of coffee, it was pretty obvious that neither of us were going to order anything besides the breakfast burrito. One, because it had come so highly recommended and two, because I can get waffles and pancakes anywhere; I wanted me some New Mexican food.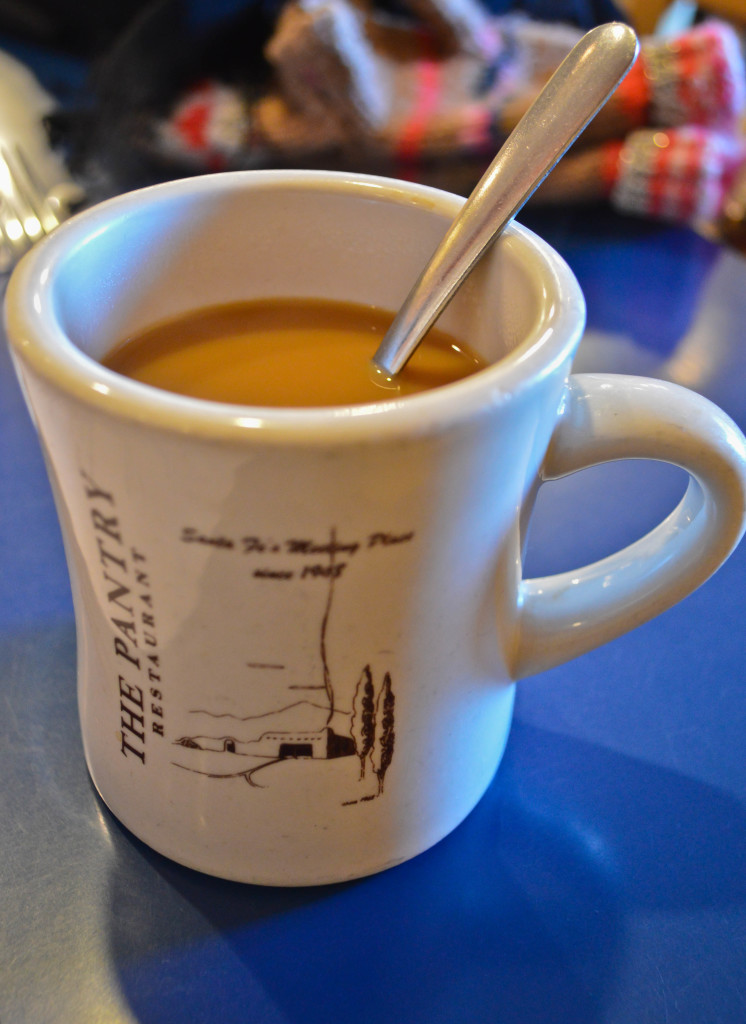 Scott ordered his filled with bacon and covered in green chile and I ordered mine filled with sausage and covered "Christmas" style, which is a combination of both red and green chile sauces. Having tried this combination the night before at another restaurant in the centre, I still hadn't been able to decide which I liked better and so needed another shot at both before giving my deciding vote. The burritos come accompanied with Pantry Fries (home-style chopped potatoes) and we sat and chugged down some more coffee while we waited.
Which wasn't long, because the food came out promptly. Now, I know what you may be thinking when you look at this photo, but trust me: New Mexican food in all its glory is very difficult to make look appetizing on camera. The sauce, the beans and the general confusion of colours doesn't exactly do anything for your visual palate, but just trust me when I say that it's all in the taste.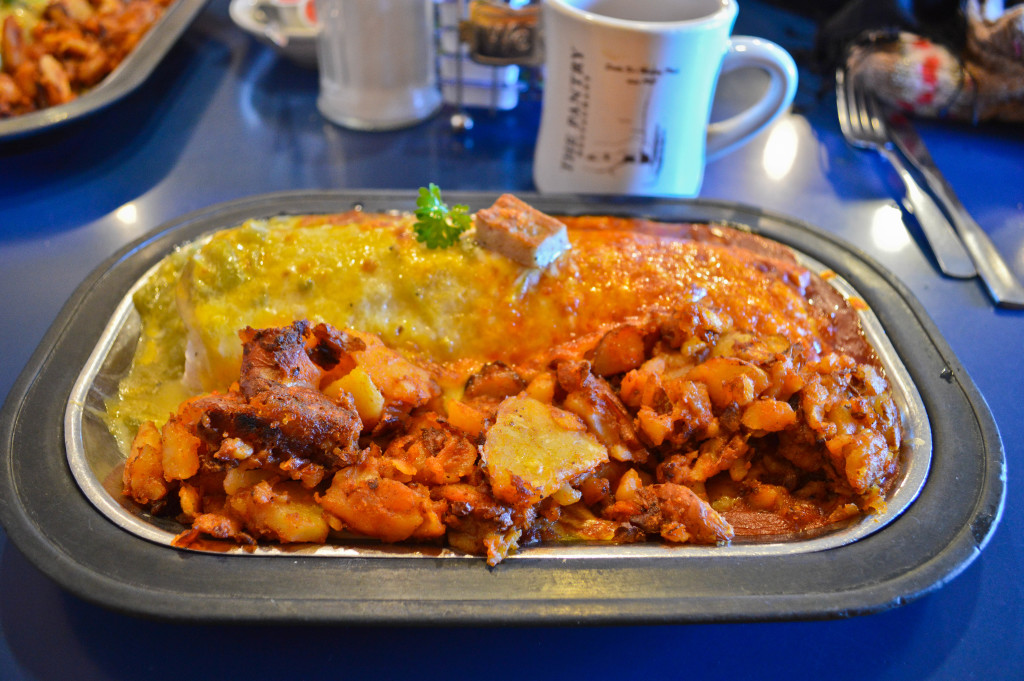 The burrito was huge, and filled with sausage and egg, then covered in cheese and my two sauces – the red had a nice kick to it, while the green was mild and tangy. The Pantry Fries were crispy and well-seasoned and complemented the richness of the dish perfectly.
The portion was so big that I almost struggled to finish it (*almost*), but I left feeling very satisfied and decidedly smug with myself. And as for the decision on whether to go green chile or red chile….I'm still on the fence. I love the heat of the red, but the green is much easier to eat in larger quantities. I guess for now I'll have to stick to Christmas.
The Pantry Restaurant Santa Fe: 1820 Cerillos Rd., Santa Fe, NM 87505
0