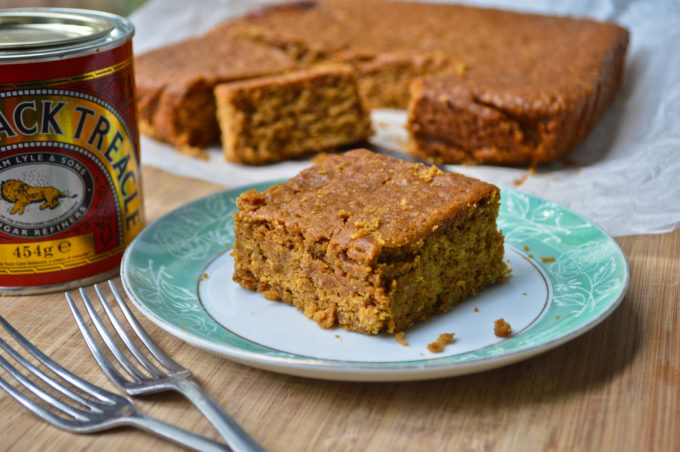 Parkin has long been a favourite in my household. Growing up, my Mum would always buy some for Bonfire Night and we would eat it after our dinner of pie and mushy peas (you can take the girl out of the North, and all that…). Traditionally baked in Lancashire and Yorkshire, parkin is a sticky, dense and rich cake made with black treacle, dark sugar and sometimes golden syrup. It's historically always been eaten around Bonfire Night (5th November), although you'll see it popping up in supermarkets with the Halloween goodies around early October.
As someone who dislikes black treacle, parkin was always an odd choice for me to love. But I think the sticky texture and sweetness of it over-rides any treacle flavour and the warming spices give it the aroma of the holidays. Plus, it would likely be very sickly if the deep flavour of the treacle didn't help balance out the flavours.
Parkin, much like George Clooney, gets better with age. That is: if you can resist eating it after it's baked for at least 3 – 5 days, you'll thank yourself for it. During this time, the treacle and syrup seep into the oats in the mixture and become more dense, more sticky and just more….yum. That's the technical term, FYI.
And as a side note: this is a fairly light-coloured parkin because it includes golden syrup and light brown sugar. Some recipes use only black treacle and dark muscovado sugar, producing a much darker cake, but it's really personal preference (or which side of the War of the Roses you're on).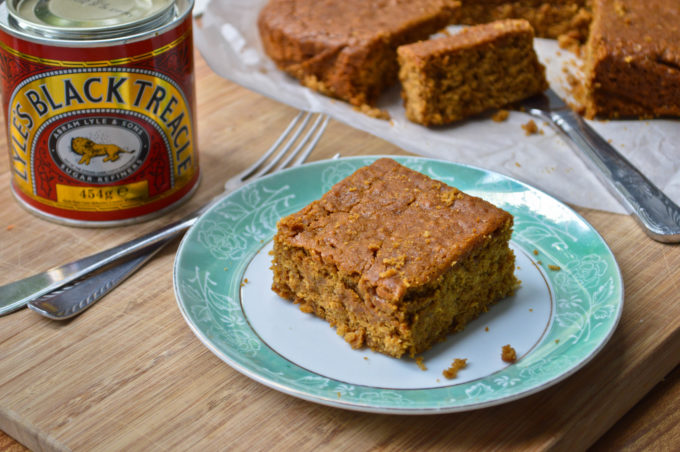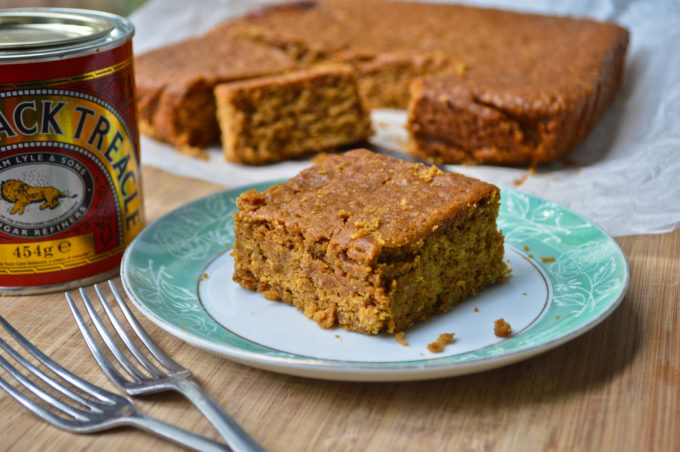 Parkin
2016-11-01 05:50:16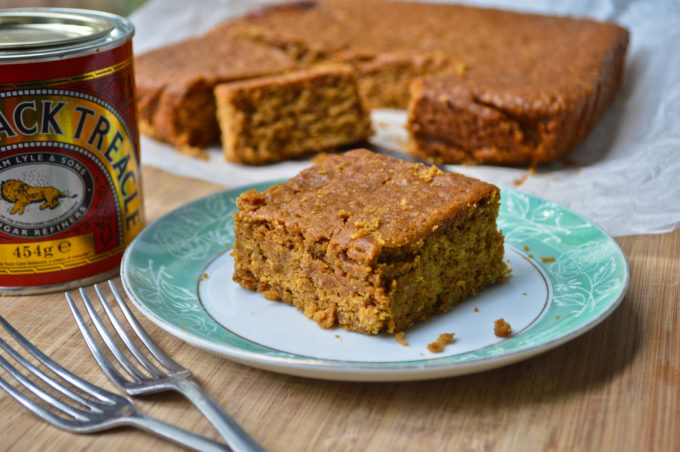 Serves 9
A sticky and dense spiced cake that is eaten in autumn and gets better the longer you can resist eating it!
Nutrition Facts
Amount Per Serving
* Percent Daily Values are based on a 2,000 calorie diet. Your Daily Values may be higher or lower depending on your calorie needs.
Ingredients
200g (1/2 cup + 6 tbsp) butter, plus extra for greasing
1 large egg
4 tbsp milk
200g (1/2 cup + 1 tbsp) golden syrup
85g (1/4 cup) treacle
85g (1/3 cup + 3 tsp) light soft brown sugar
100g (1 1/4 cups) oats
250g (2 cups) self-raising flour
1 tbsp ground ginger
1/4 tsp ground cinnamon
Instructions
Heat the oven to 160C / 320F. Grease and line a 9x9" square baking tin.
Whizz the oats in a food processor to produce a coarse oatmeal.
In a small bowl, beat the egg and milk together with a fork.
Combine the ground oats, flour and spices in a mixing bowl.
In a large saucepan, melt the butter with the syrup, treacle and sugar until all of the sugar has dissolved and the mixture is smooth. Remove from the heat.
Stir the dry ingredients into the saucepan and then add the egg and milk mixture. Stir to combine everything fully and produce a thick, wet batter.
Pour the mixture into the tin and bake for 50 mins - 1 hour until the cake is firm and lightly browned on top.
Cool the cake fully in the tin, then remove and wrap in baking paper and foil. Leave the cake for 3 - 5 days (if you can!), in order for it to become stickier and softer in texture.
Adapted from Good Food
Confused Julia https://www.confusedjulia.com/
0