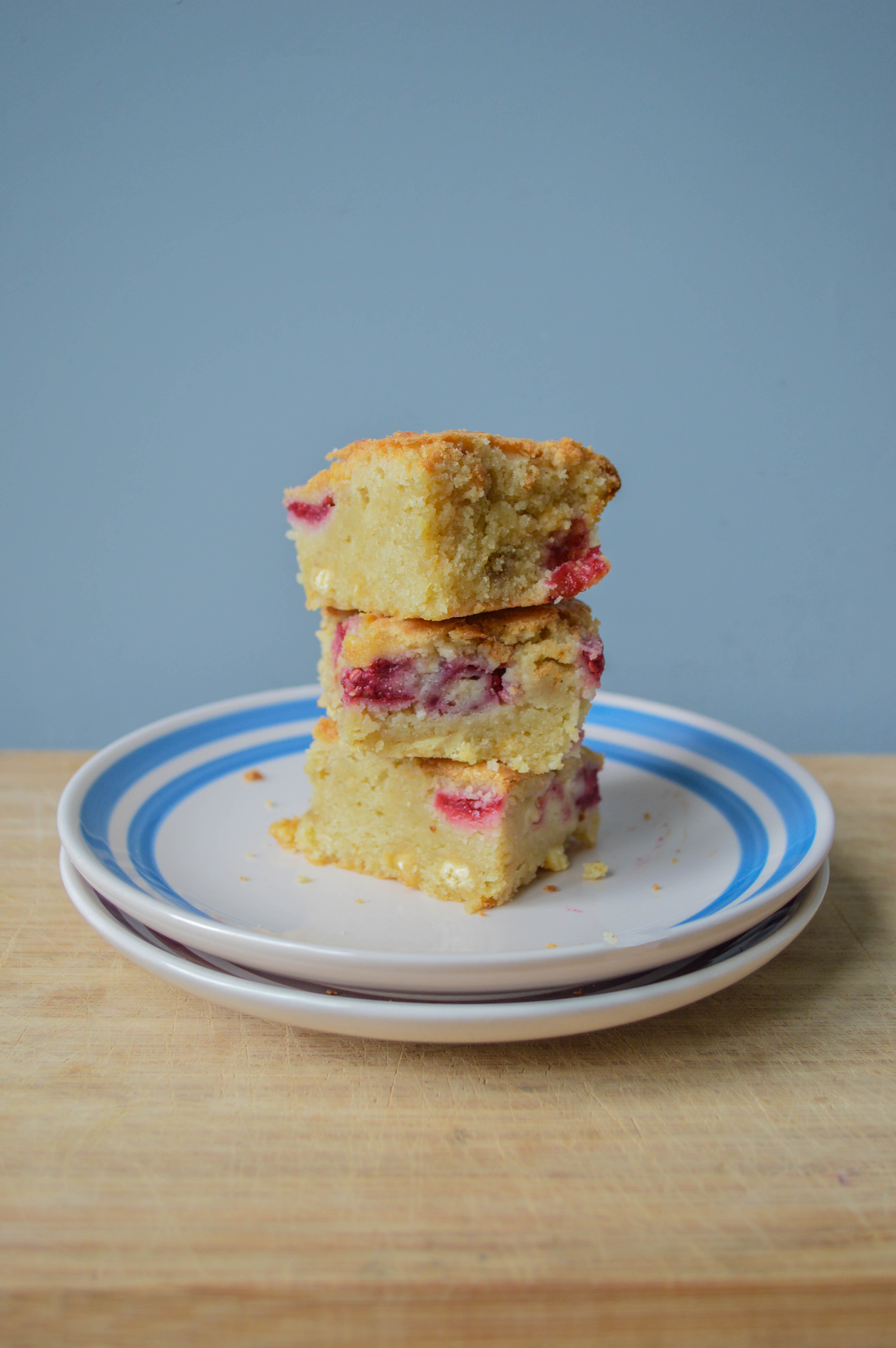 Everyone loves a brownie (myself included), but sometimes you just can't beat the indulgent vanilla flavour of a blondie. Add in a few berries to make yourself feel better about eating dessert (fibre and vitamins, etc etc) and you have a winning combination. Chewy, soft and sweet with bursts of slightly tangy fruit. You'll never look at a blondie the same way again.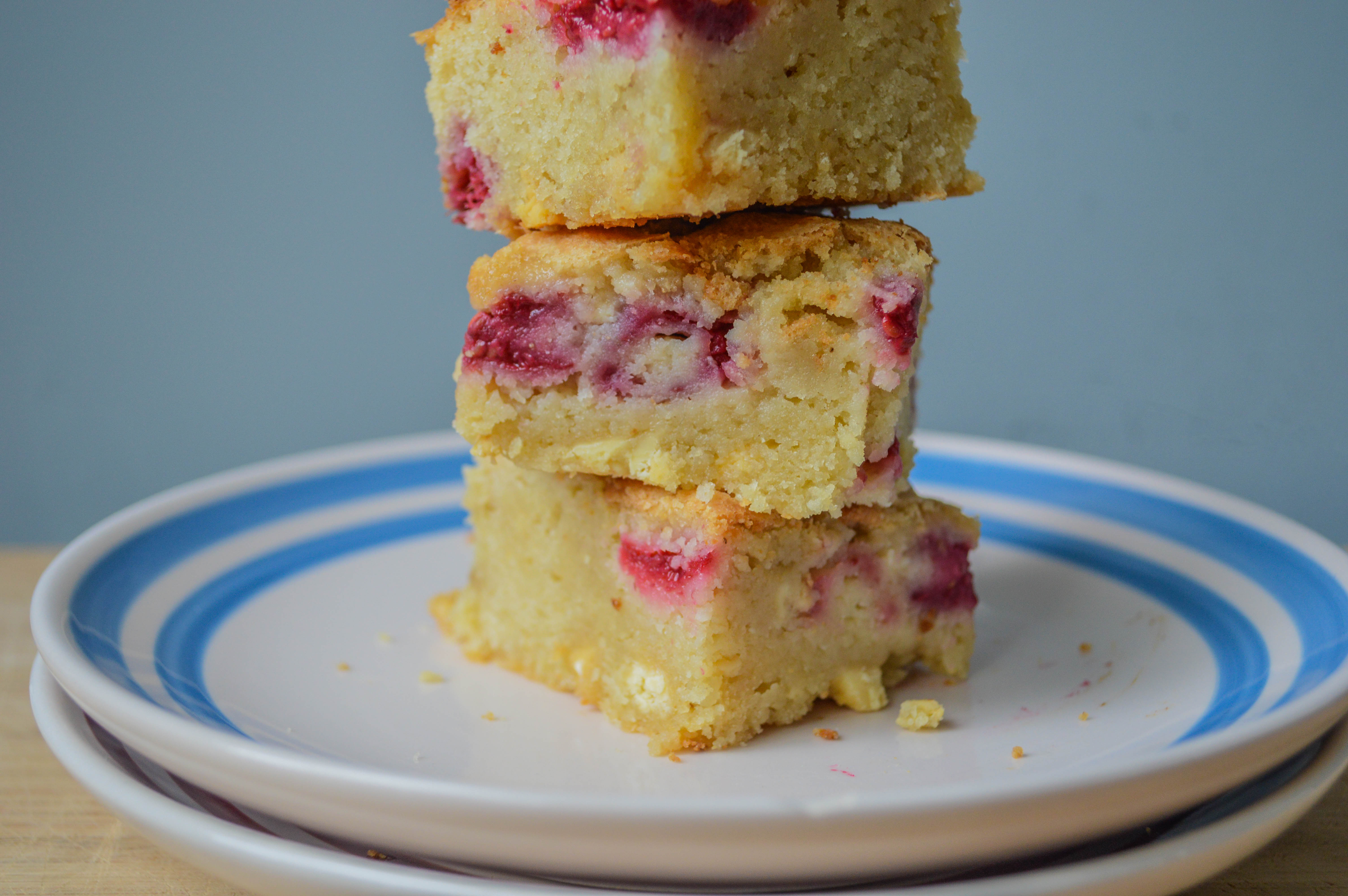 Side note: you can use all caster sugar in this recipe instead, but the golden variety helps to add that extra wonderful chewiness to the crust that can't be beaten.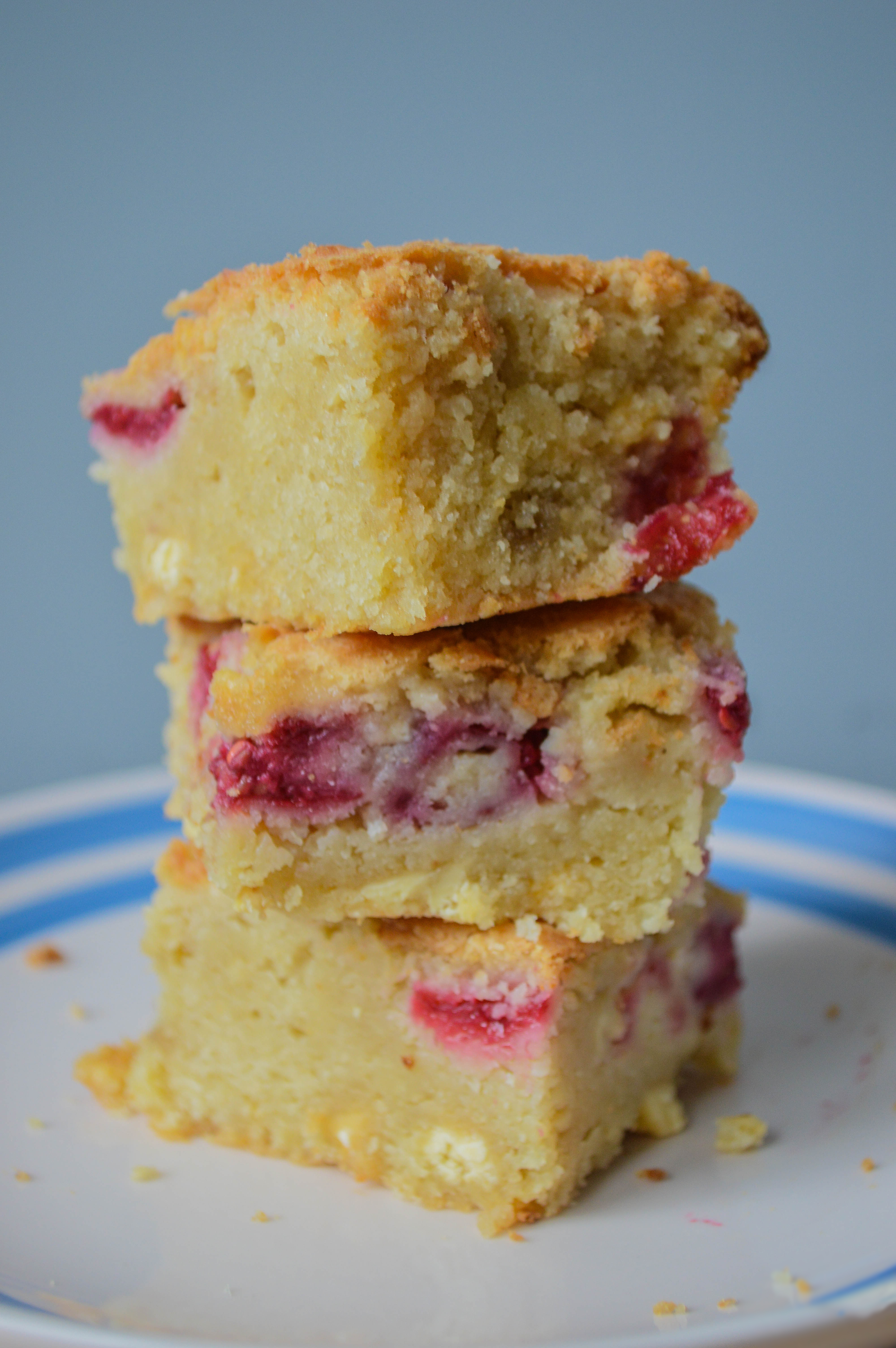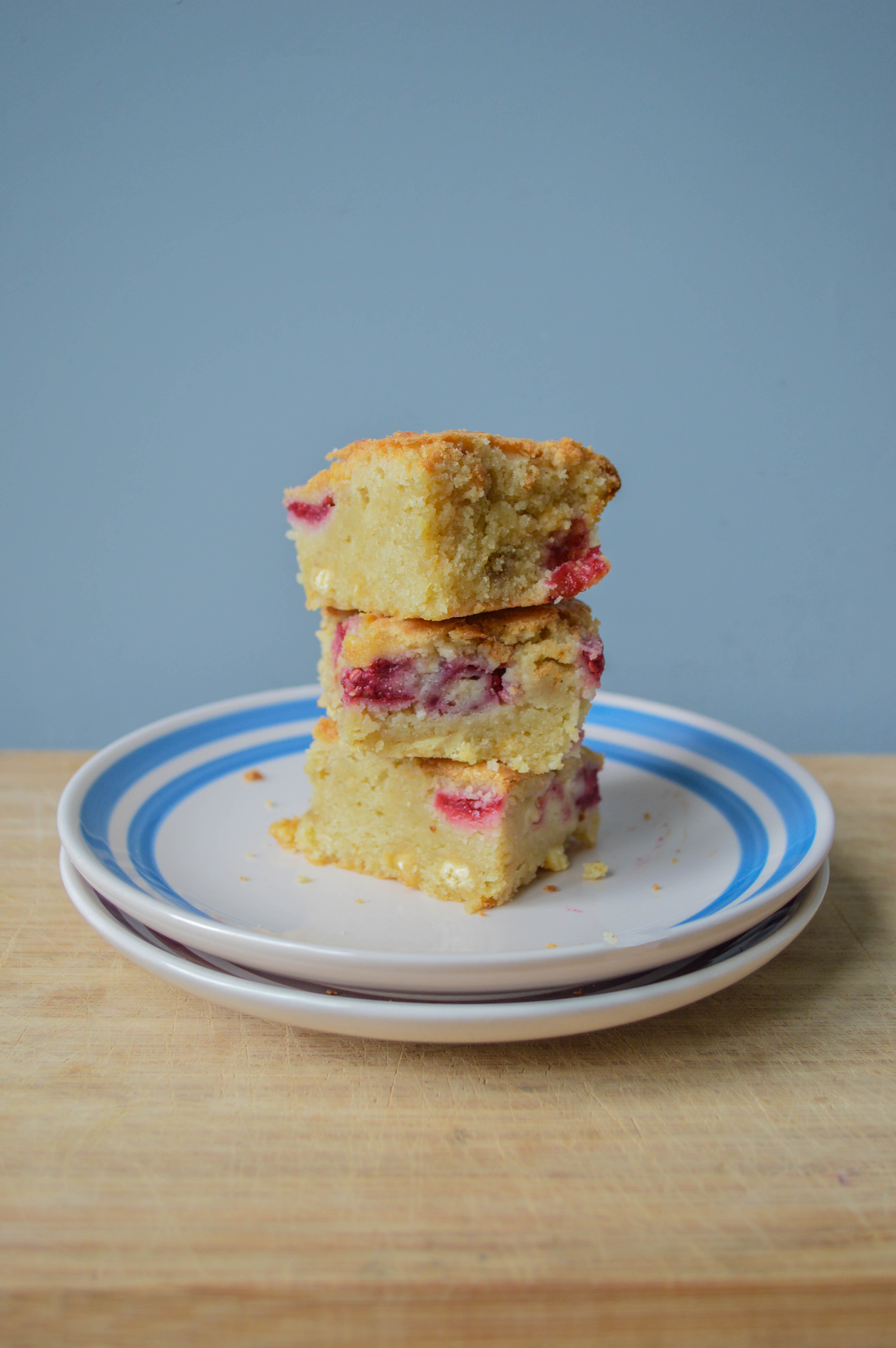 Raspberry and White Chocolate Blondies
2017-03-30 09:33:16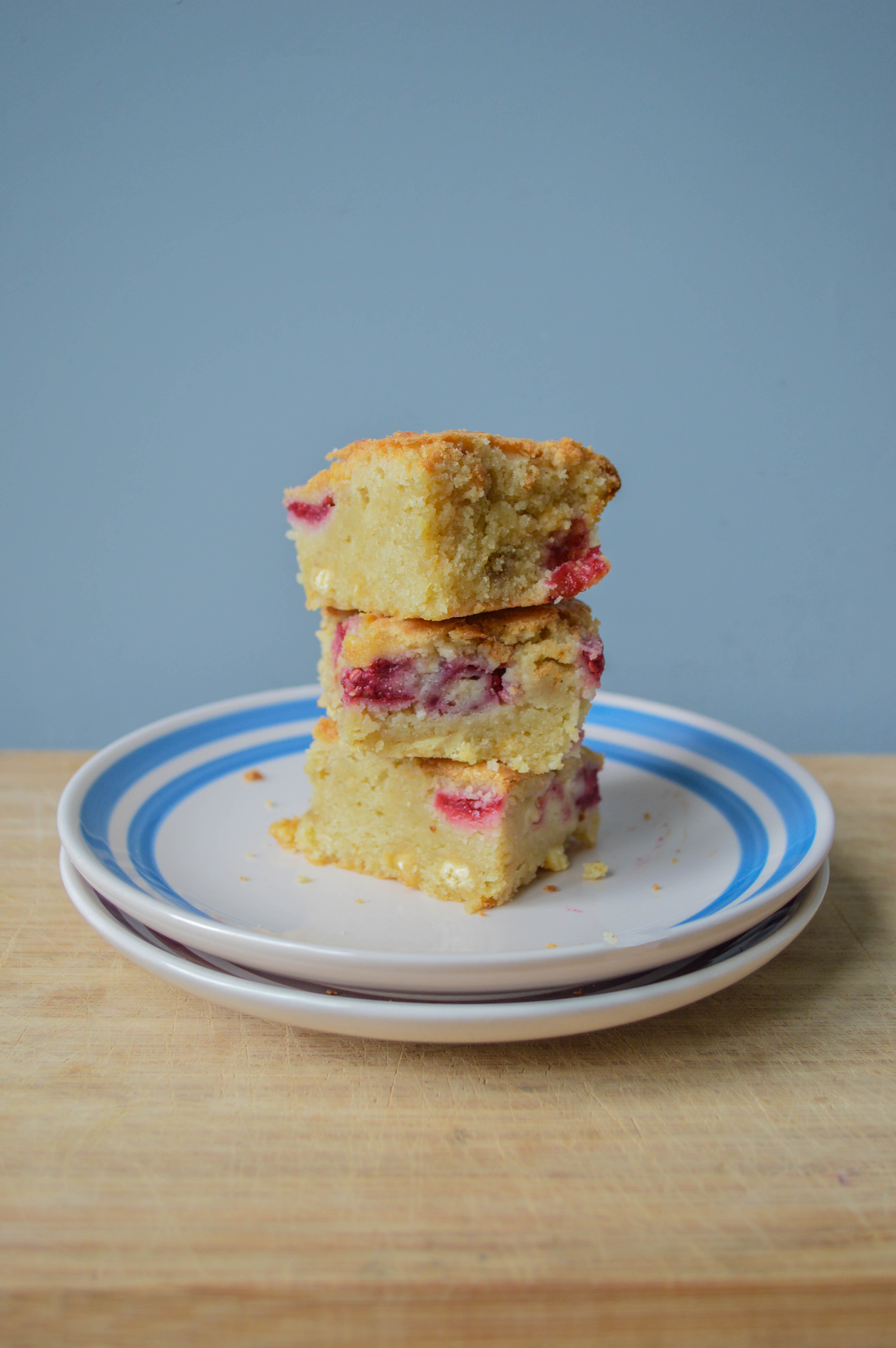 Chewy and sweet with the odd burst of tangy fruit flavour, these raspberry and white chocolate blondies are the ultimate afternoon treat!
Nutrition Facts
Amount Per Serving
* Percent Daily Values are based on a 2,000 calorie diet. Your Daily Values may be higher or lower depending on your calorie needs.
Ingredients
190g (3/4 cup + 1 tbsp) butter, melted and then cooled
275g (10oz) caster sugar
100g (3.5oz) golden caster sugar
1 1/2 tsp vanilla extract
3 eggs
260g (2 cups) plain flour
200g (7 oz) white chocolate, chopped into pieces
150g (5 oz) raspberries (either frozen or fresh)
Instructions
Preheat oven to 180 C / 350 F. Line and grease an 8x8 square baking tin.
In a large mixing bowl, combine the melted butter and sugar and until creamy. Add the vanilla extract and the eggs, one at a time, stirring well to combine after addition.
Fold in the flour, and then the white chocolate, then carefully fold in the raspberries until just combined.
Spoon the batter into the tin and smooth to level it out.
Bake for 1 hour, or until a skewer comes out clean. Cover with foil during baking if the top starts to brown a little too much.
Remove from the oven and leave to cool, then cut up into 9 squares and serve.
Notes
Take care not to overmix the batter once the raspberries have been added, otherwise it will take on a pink hue.
Confused Julia https://www.confusedjulia.com/
1