Surprisingly, this visit didn't come sooner. Don Giovanni has been on the food radar for a while now, but has been passed-over for other neighbourhood haunts (we're looking at your here, Albert's Schloss). A sunny spring Friday seemed as good a time as any to rectify this glaring error.
Unfortunately, despite the airy dining room looking resplendent in its orange leather (it's better than it sounds), we have no photographs of the interior of the restaurant for you. Silly us. Instead, let's get straight on to the food.
Starter was a pizza-sized focaccia with rosemary, sea salt, cherry tomatoes, rocket and parmesan. It was crunchy yet chewy, and the sea salt crystals added a nice pop of salty flavour. I even ate the rocket on it, liberally covered in parmesan shavings as it was, despite my usual loathing for the stuff. I particularly liked the portion size of this – big enough for a table to share, but probably too hearty for two people to take down if you'd ordered other starters too.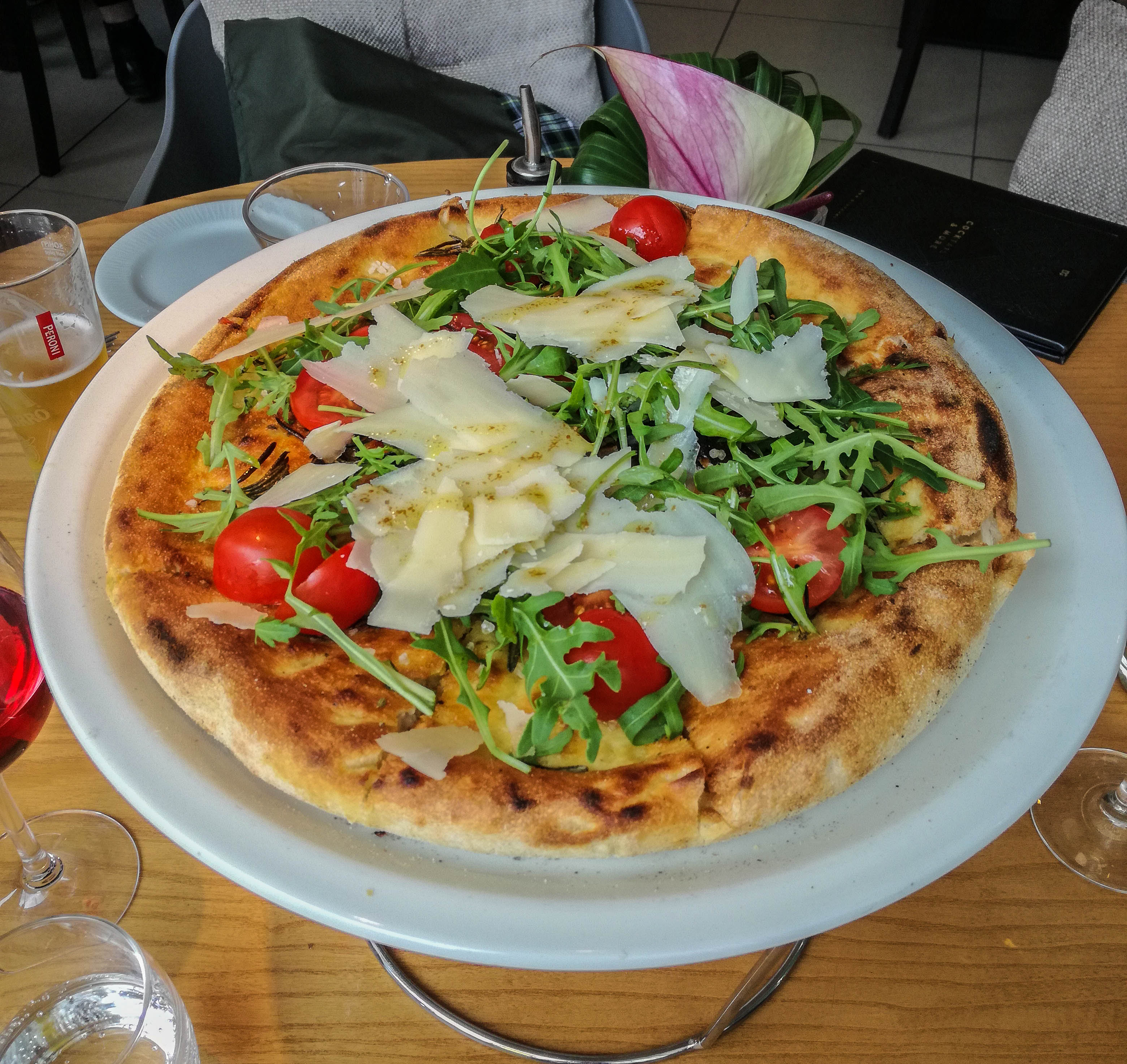 My main course was the lobster ravioli with lobster bisque and chilli. Silky and divine, the freshness of the lobster still shone through despite the kick of red chilli. Although for an almost £15 price tag, I would have liked to have seen a couple more ravioli in the dish. Sigh – when will I learn about these ravioli portion sizes?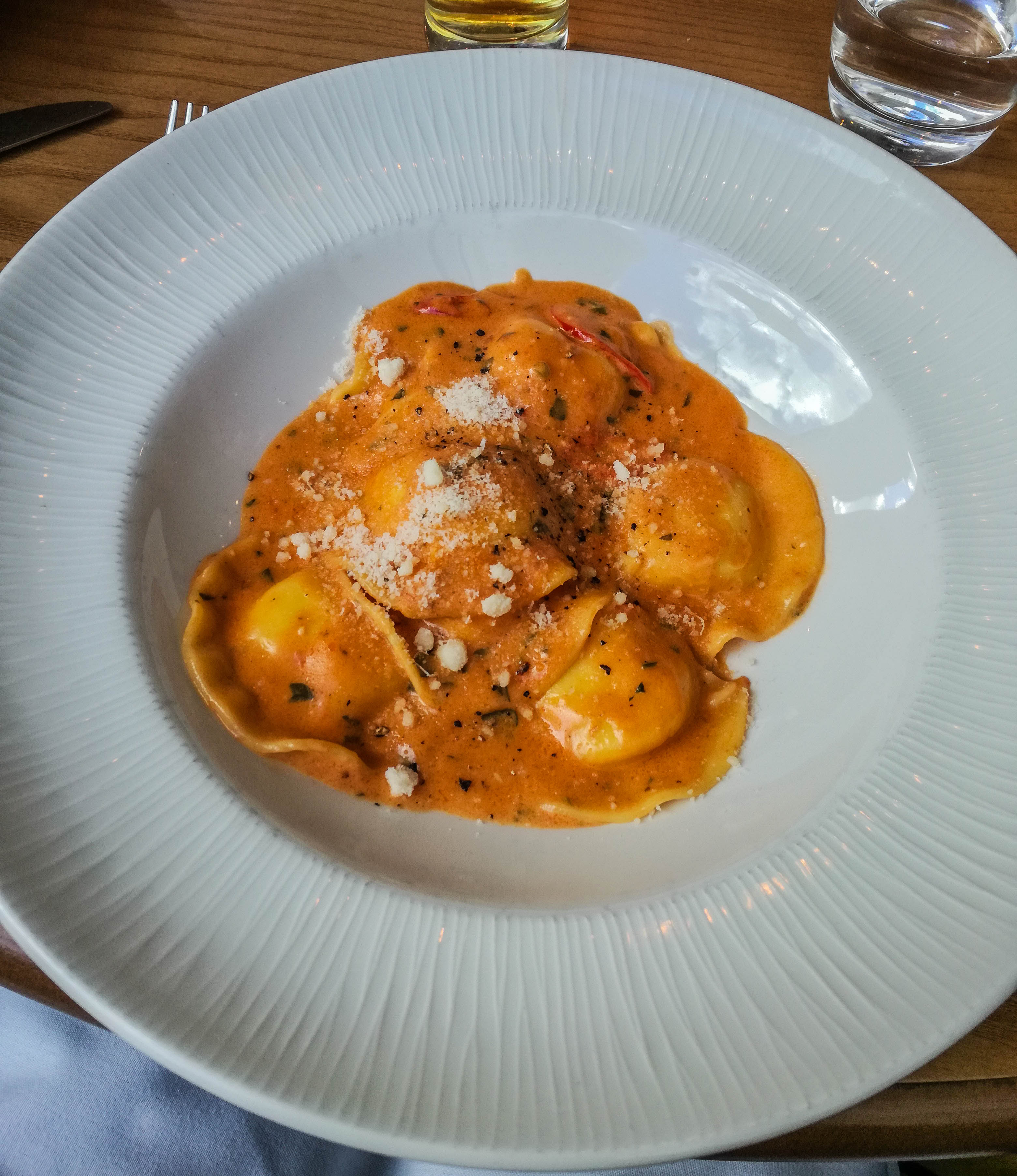 The husband opted for mushroom tagliatelle, which far exceeded its mundane title. The sauce was creamy and rich, just how he likes it, and was almost as decadent (if not more so) than my own lobster offering. Food envy ensued.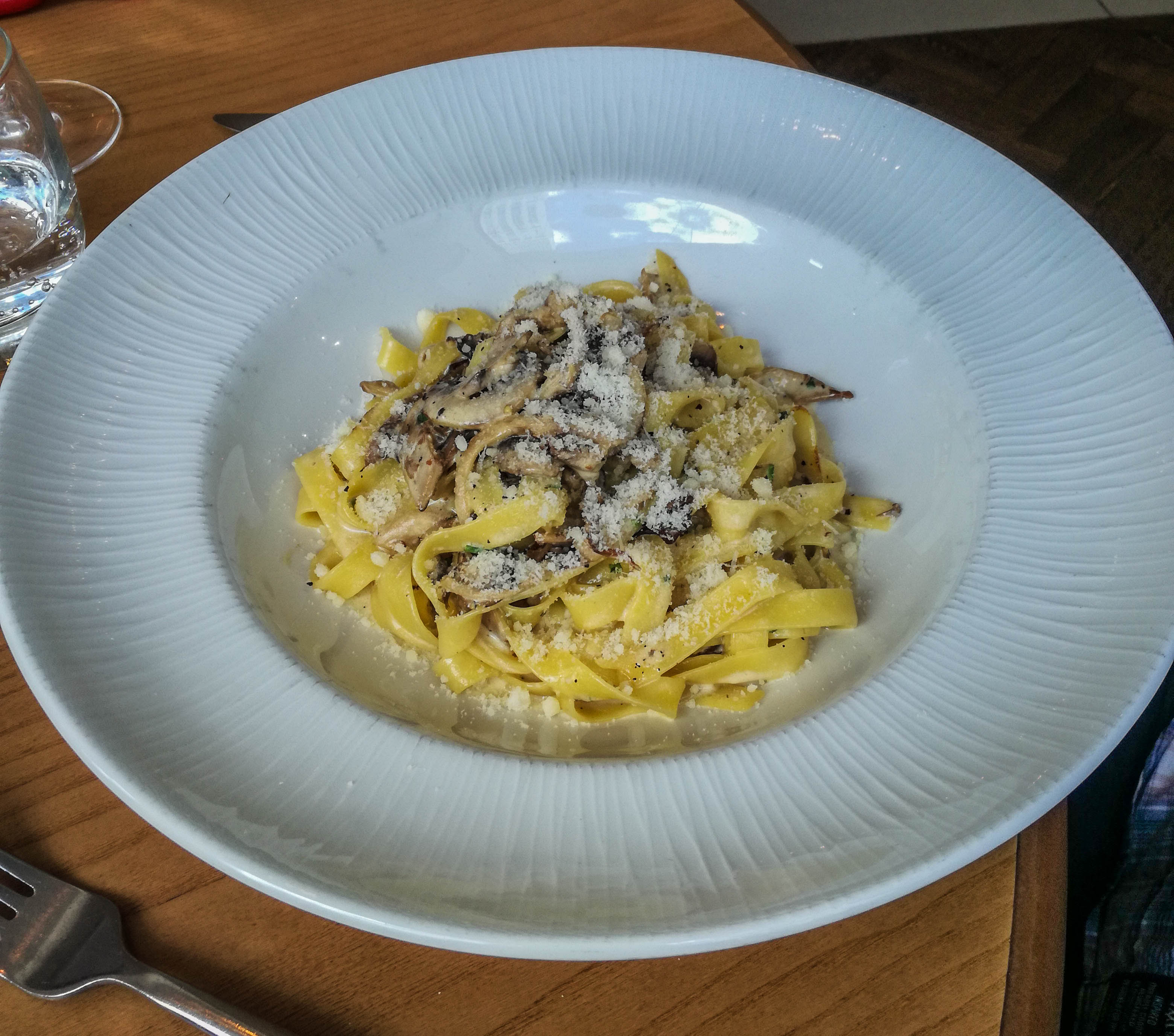 Dessert was a tiramisu for me, which was as good a representation of the creamy dessert as I've had anywhere, with a pungent dousing of coffee. I also appreciated the edible flowers arranged on top, if more for photographic value than edible.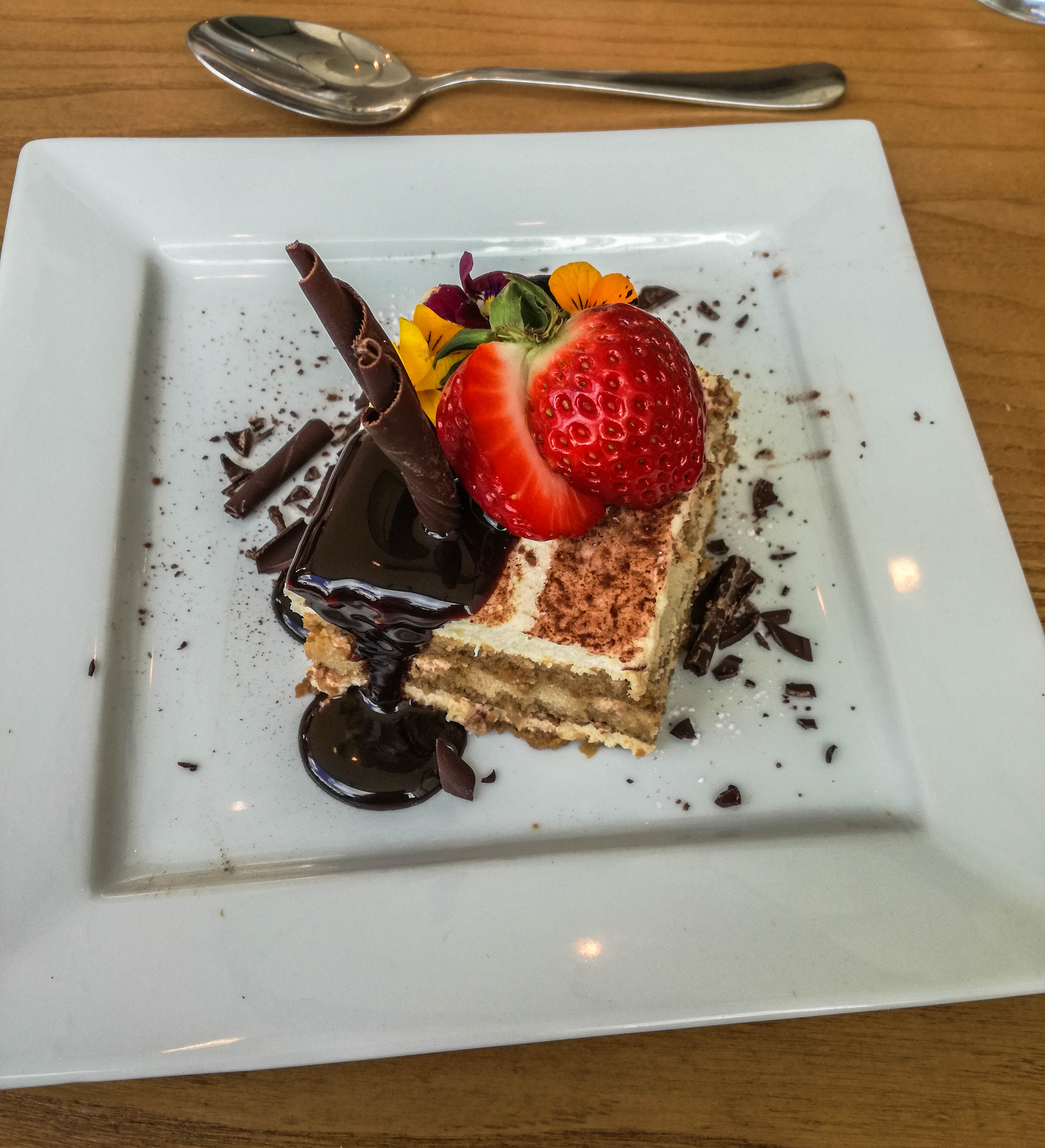 And a vanilla cheesecake for my better half, which got polished off in a few mouthfuls, despite his protestations about the need to cover perfectly good cheesecake with berries. His gripe, not mine.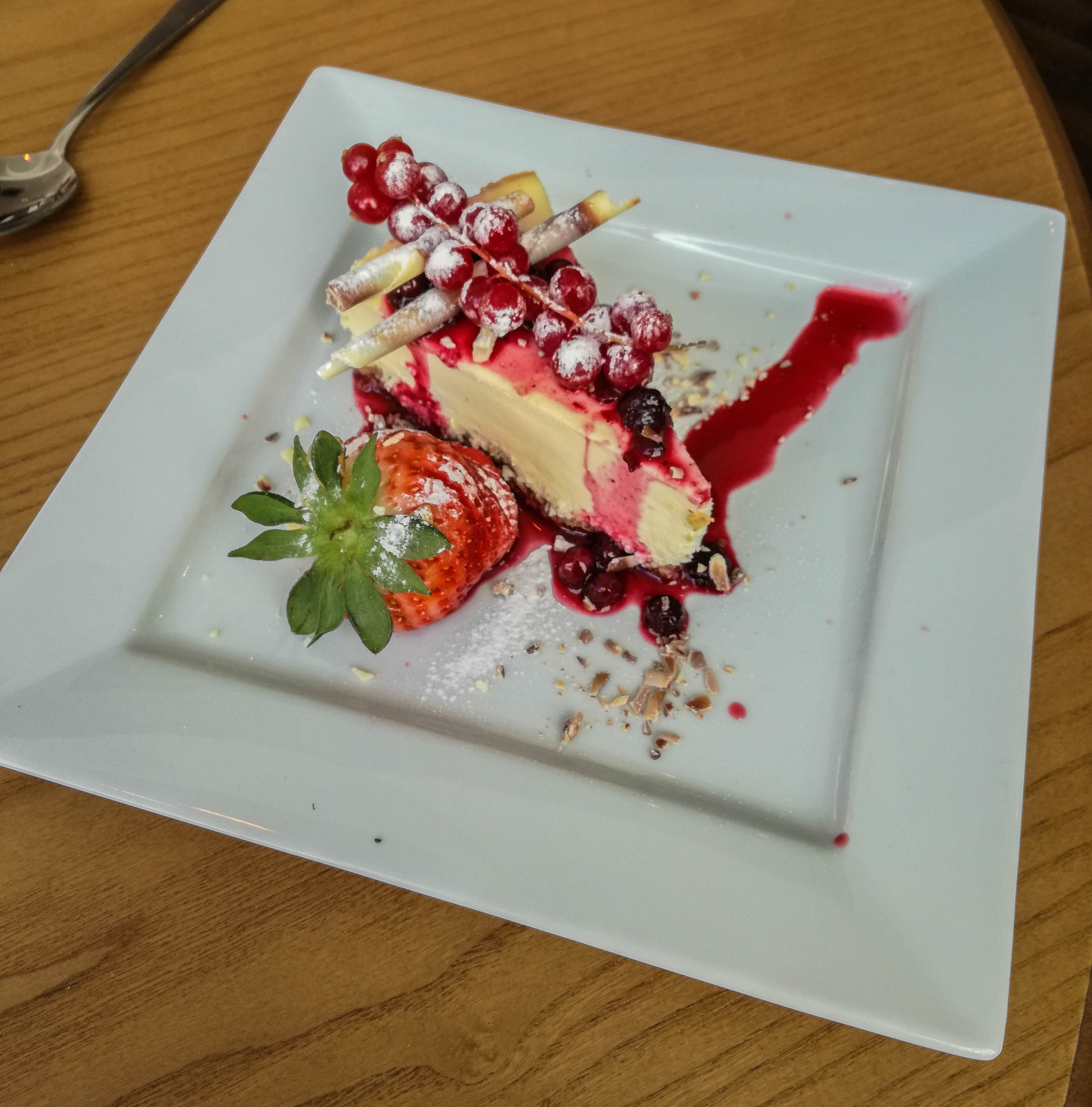 The dessert list was long by Italian restaurant standards, and the sweet treats certainly didn't disappoint, but it's the savoury food that should be getting the full scope of your attention. We finished with a couple of coffees (strong and good quality) that came accompanied by some delicious lemon biscotti, so you'd do worse than to fill up on starters and pasta, then simply end your meal with a great cup of joe.
1-2 Peter House, Oxford St, Manchester M1 5AN
Open Mon – Thurs 12pm – 11pm, Fri and Sat 12pm – 11.30pm, Sun 12pm – 10pm
1