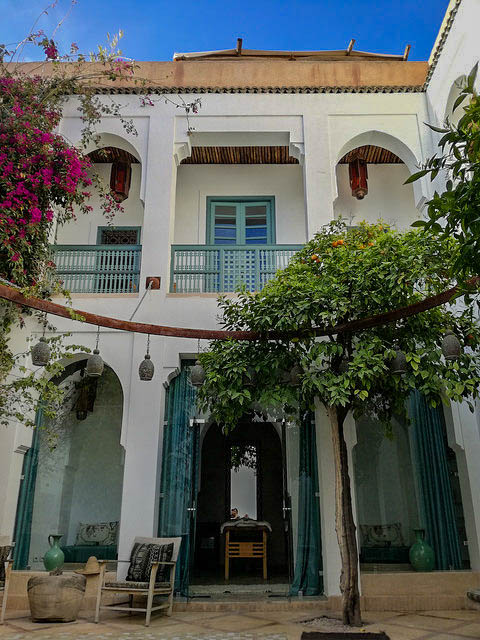 Embrace the warm hospitality
When you've been travelling for the best part of a day, waiting in airport security lines and can't wait to drop your bags and get out to dinner, it is so nice to arrive at your riad and be served with a teapot of hot mint tea and some sweet Moroccan pastries. And the truth? No other glass of mint tea will taste as sweet and refreshing as that first one.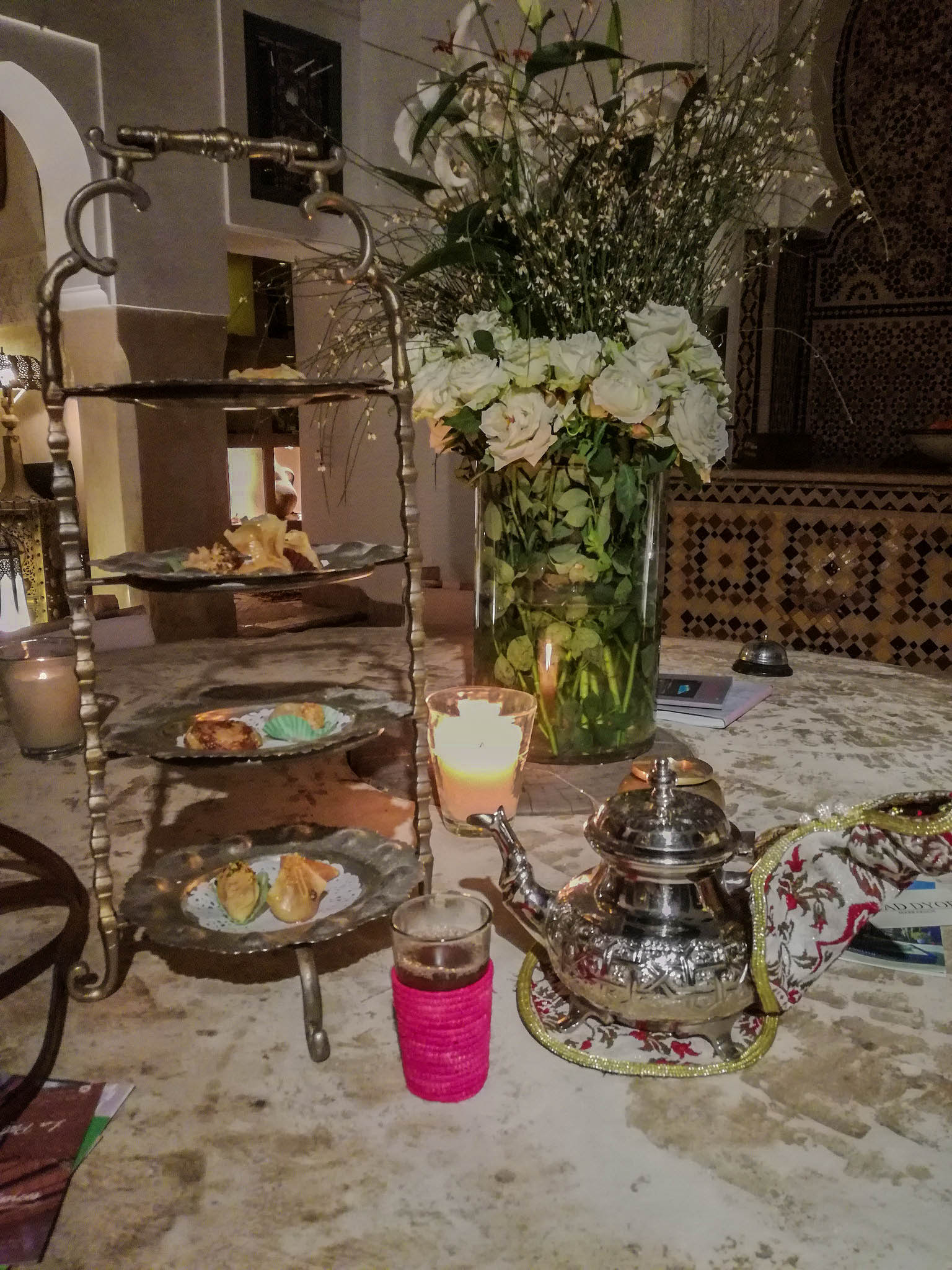 Have a lie-in
One of the best things about Riad Dyor is that they serve breakfast until 12pm. Yes, you read that right: 12pm. It boggles the mind why more hotels don't offer this, particularly as one thing most people want to be able to do on their holiday is sleep late. The breakfast is a wonderful spread of homemade yogurt and jams/honey, fresh fruit, Moroccan breads and crusty baguettes, cereals, cheese and coffee (with warm oat milk – again, a revelation!). And of course – some freshly squeezed orange juice. If you eat or drink nothing else at breakfast, promise you will enjoy a glass of this juice; something that can only be described as sweet, thick nectar of the Gods.

Enjoy a drink on the terrace
Whether it's a pot of mint tea, or a bottle of bubbly (although Morocco is a Muslim country, many riads here do sell their own alcohol), you definitely should not leave without enjoying a sunset drink up on Riad Dyor's roof terrace. Sitting there and listening to the call-to-prayer while watching the lights and candles start to twinkle, was certainly one of the most memorable experiences of the trip.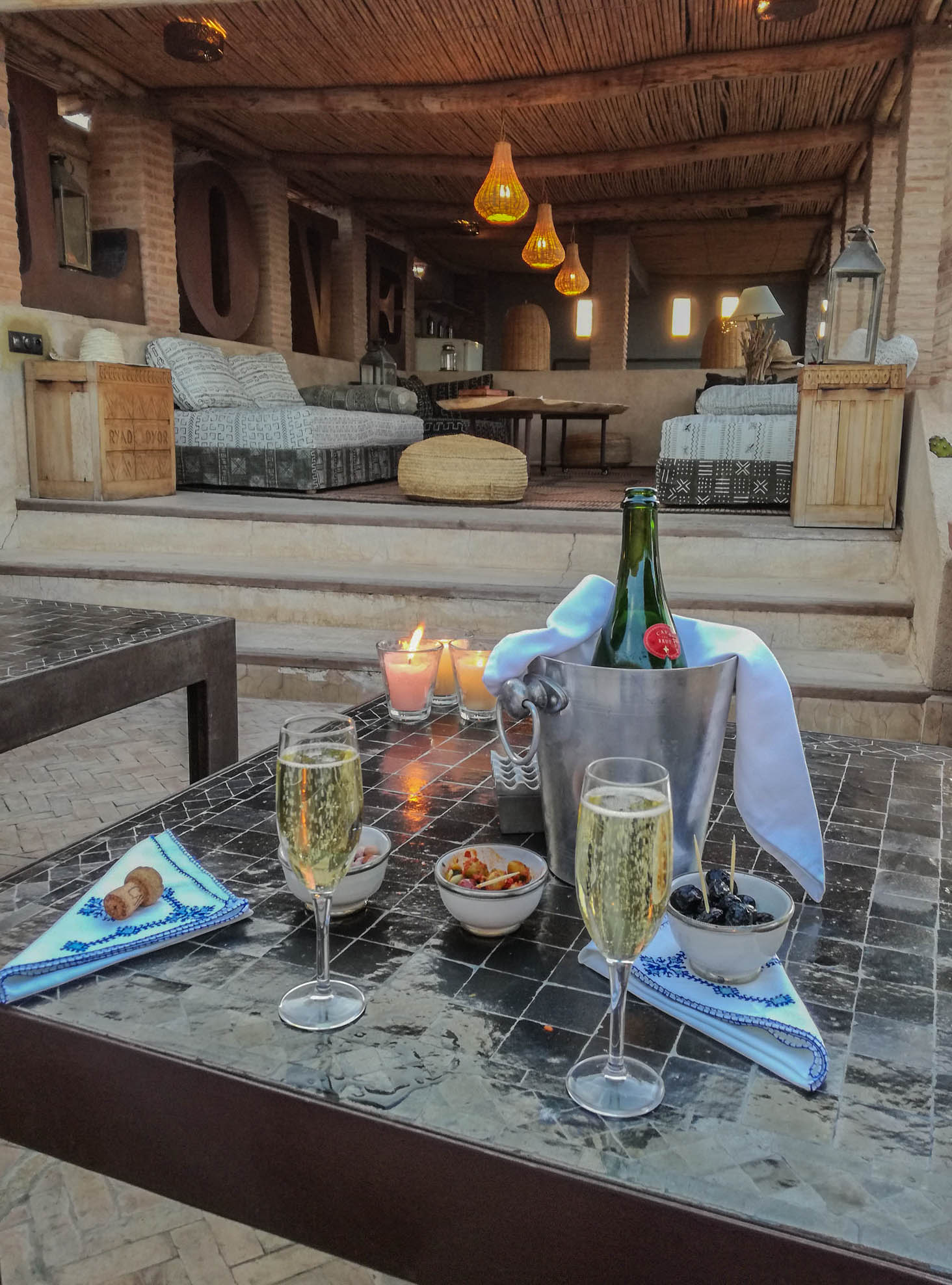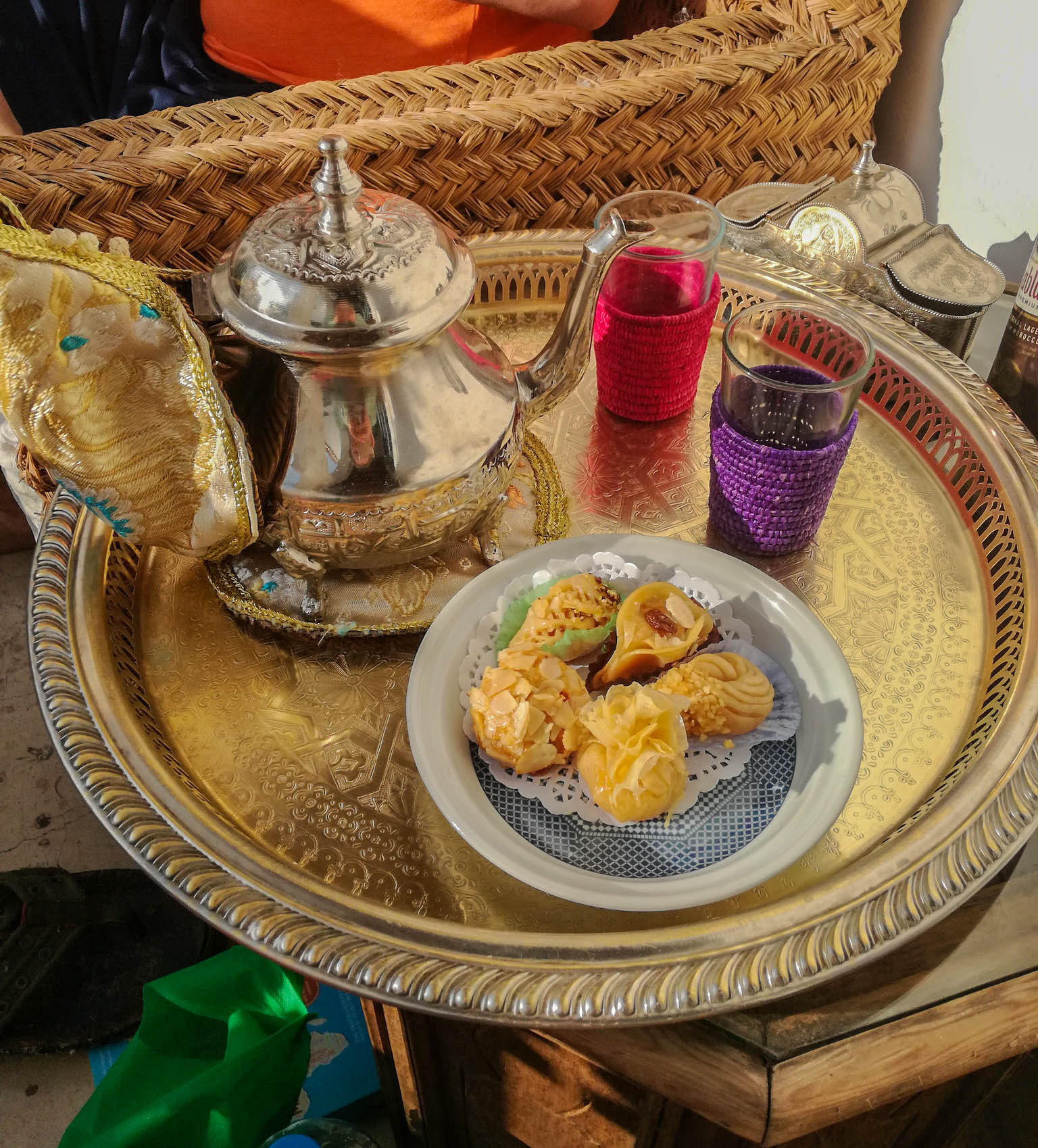 Dine on a home-cooked meal
One of the first recommendations most travellers make about a trip to Marrakech is to not waste your time eating at the main square, but to try and get your hands on a home-cooked meal at a riad instead. The reason being that the ladies who are employed by the riads will often cook dishes in the same way that they would at home, guaranteeing you a good quality and authentic Moroccan meal. We dined at Riad Dyor on our second night, where the staff set up the most gorgeous table arrangement we've ever seen, in front of the plunge pool and underneath the hanging courtyard lights. We dined on a variety of dips and fresh bread, chicken tagine with lemon and olives and a warm apple cake. It was delicious, and one of the best meals we ate all week.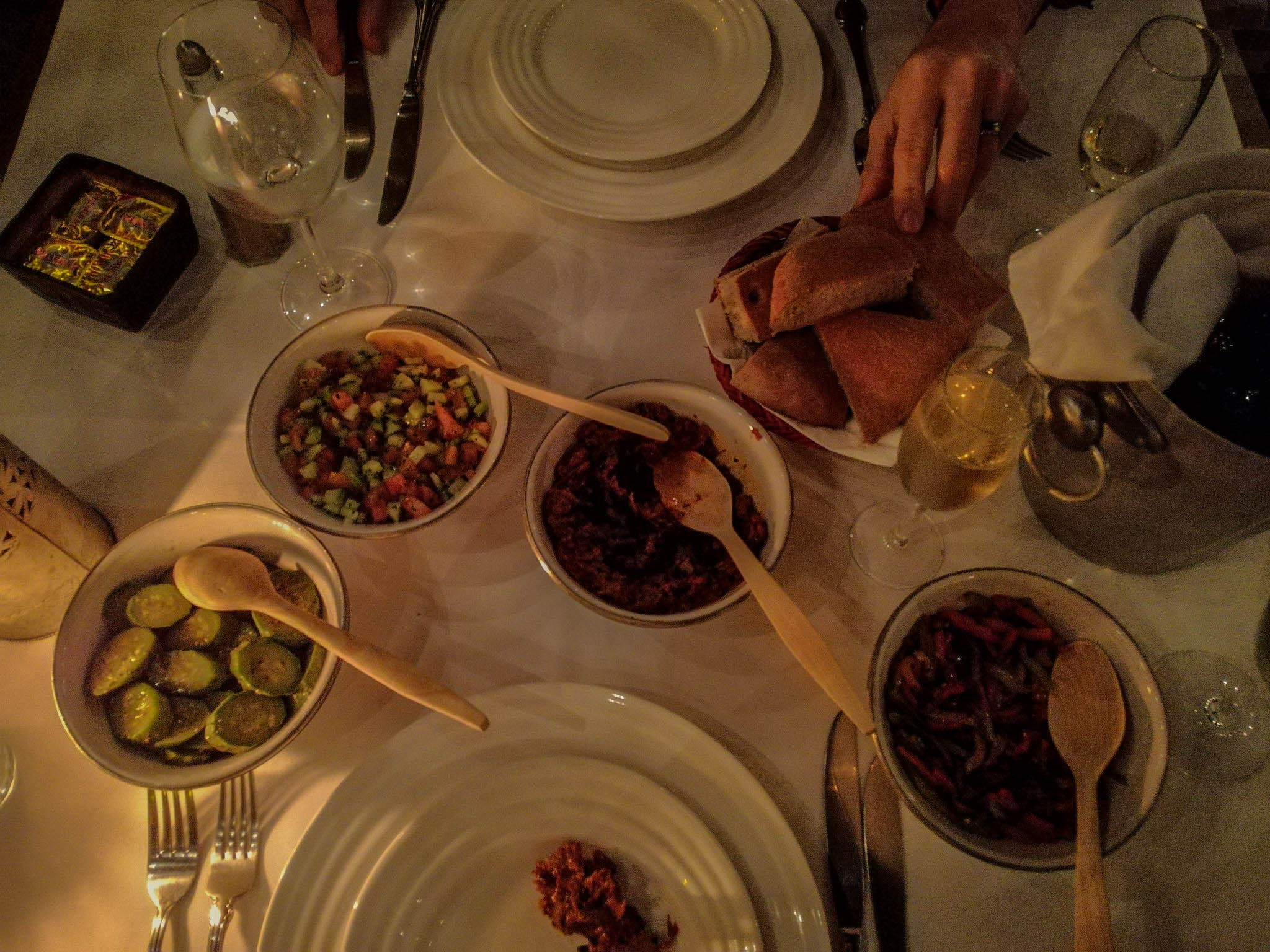 Relax by the pool (or spend your afternoons sunbathing)
We were blessed with almost perfect temperate sunny weather throughout our stay, which meant that we spent most afternoons chilling on the roof terrace, listening to ambient music and catching up on the latest psychological thriller. But if the weather isn't good enough to sunbathe, or if it's simply too hot to be baking in the sun, then the day beds around the plunge pool in the courtyard will be calling your name.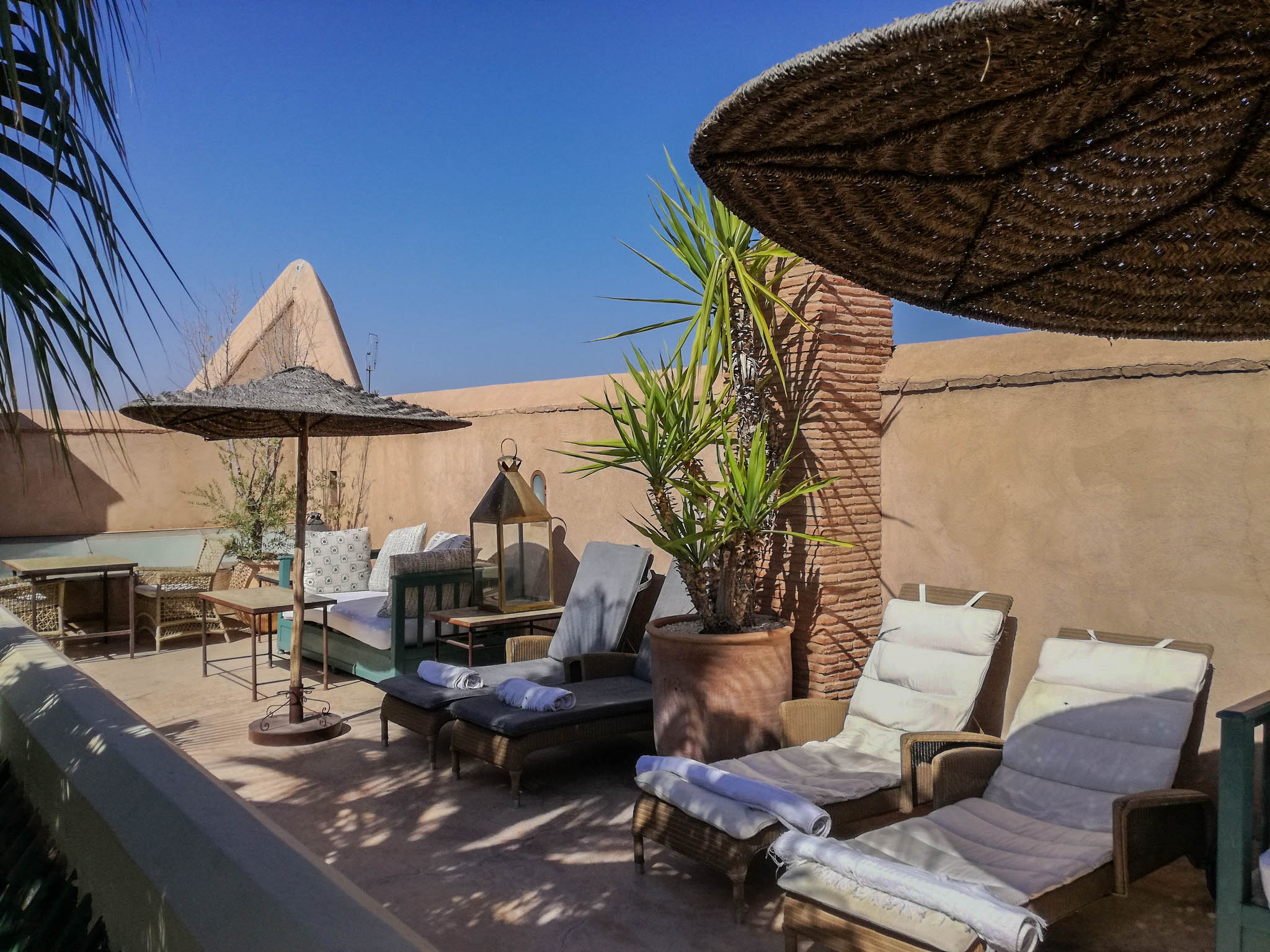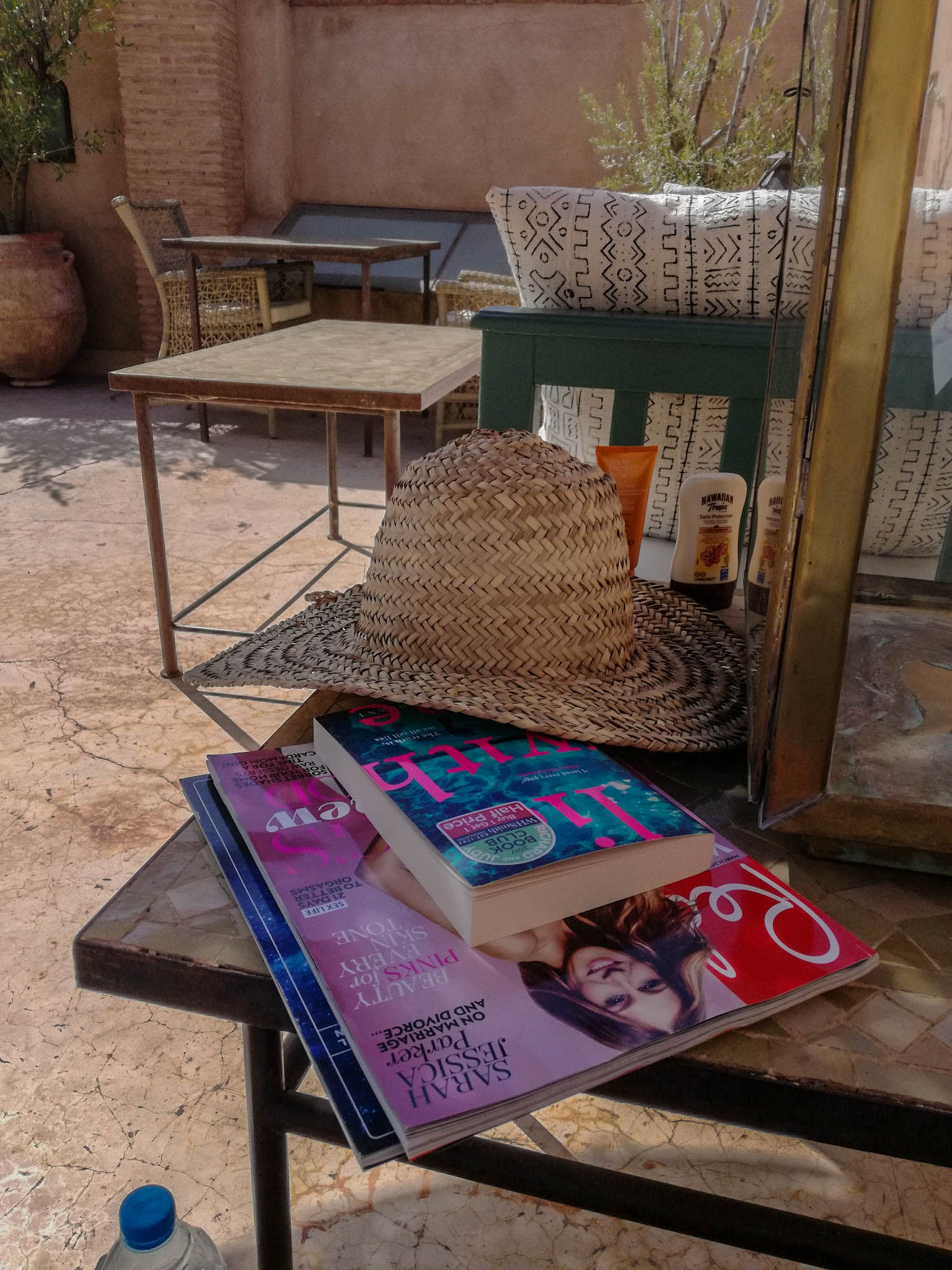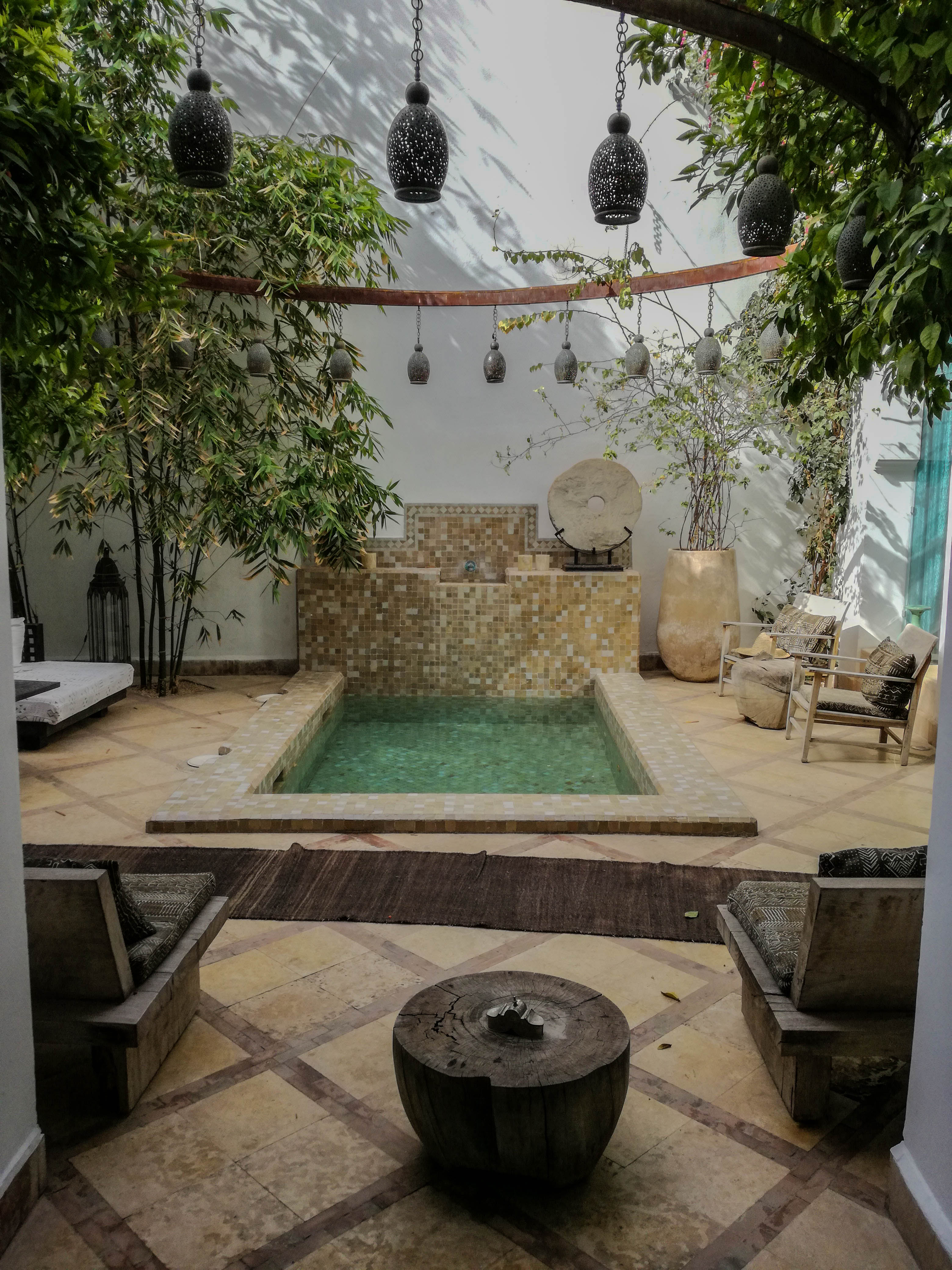 Don't stress about your room choice
There are several amazing rooms to choose from at Riad Dyor, making the booking process a bit of a minefield. We stayed in two different rooms during our stay, the Arab Suite and the Mesrya Junior Suite, and both were superbly designed, with gorgeous traditional Moroccan lights, rugs and artwork. A quick look at any of their rooms online shows you how much attention to detail has been put into the design of each room, so you really needn't worry about which one you choose – you're guaranteed to love it regardless.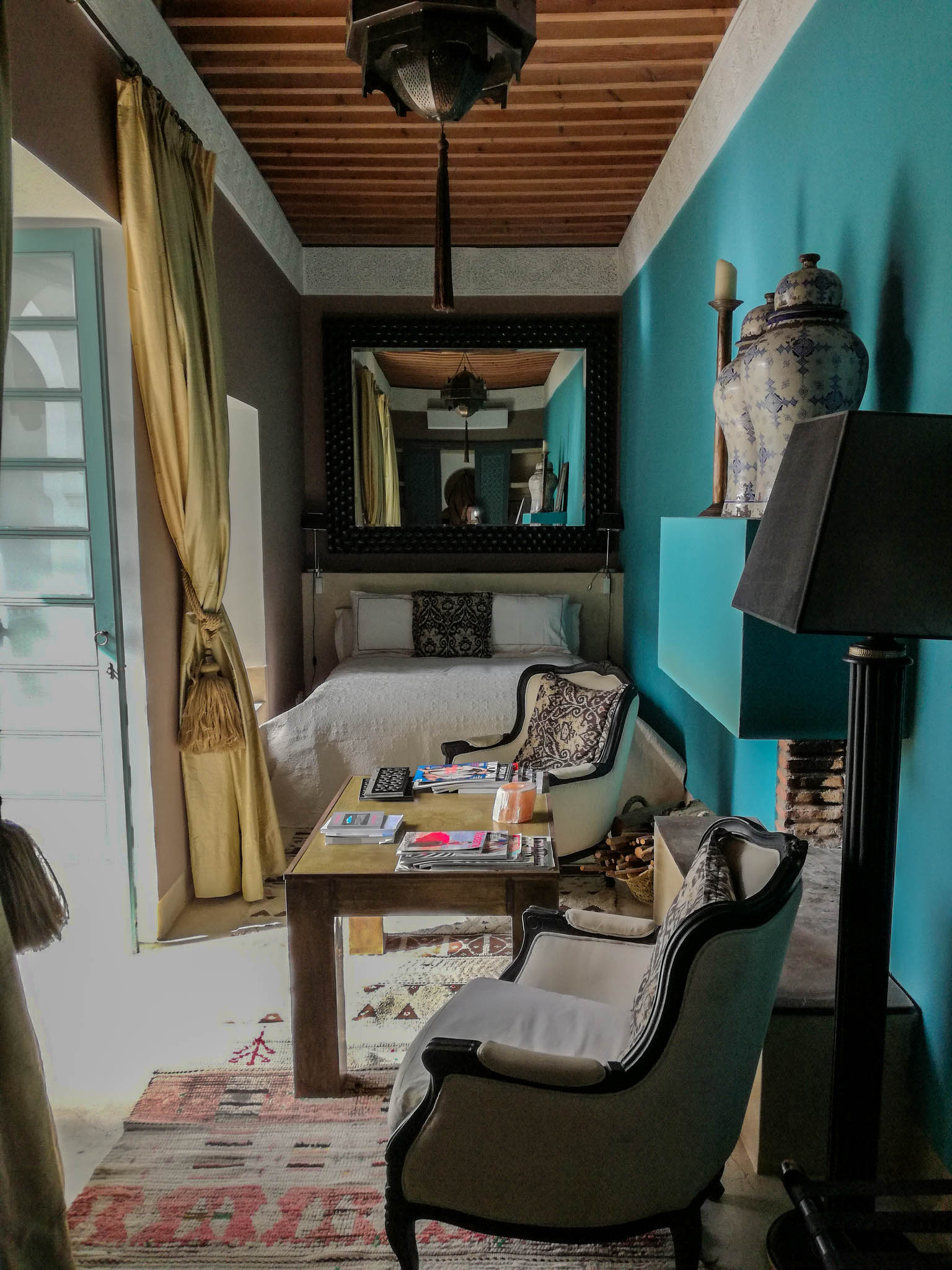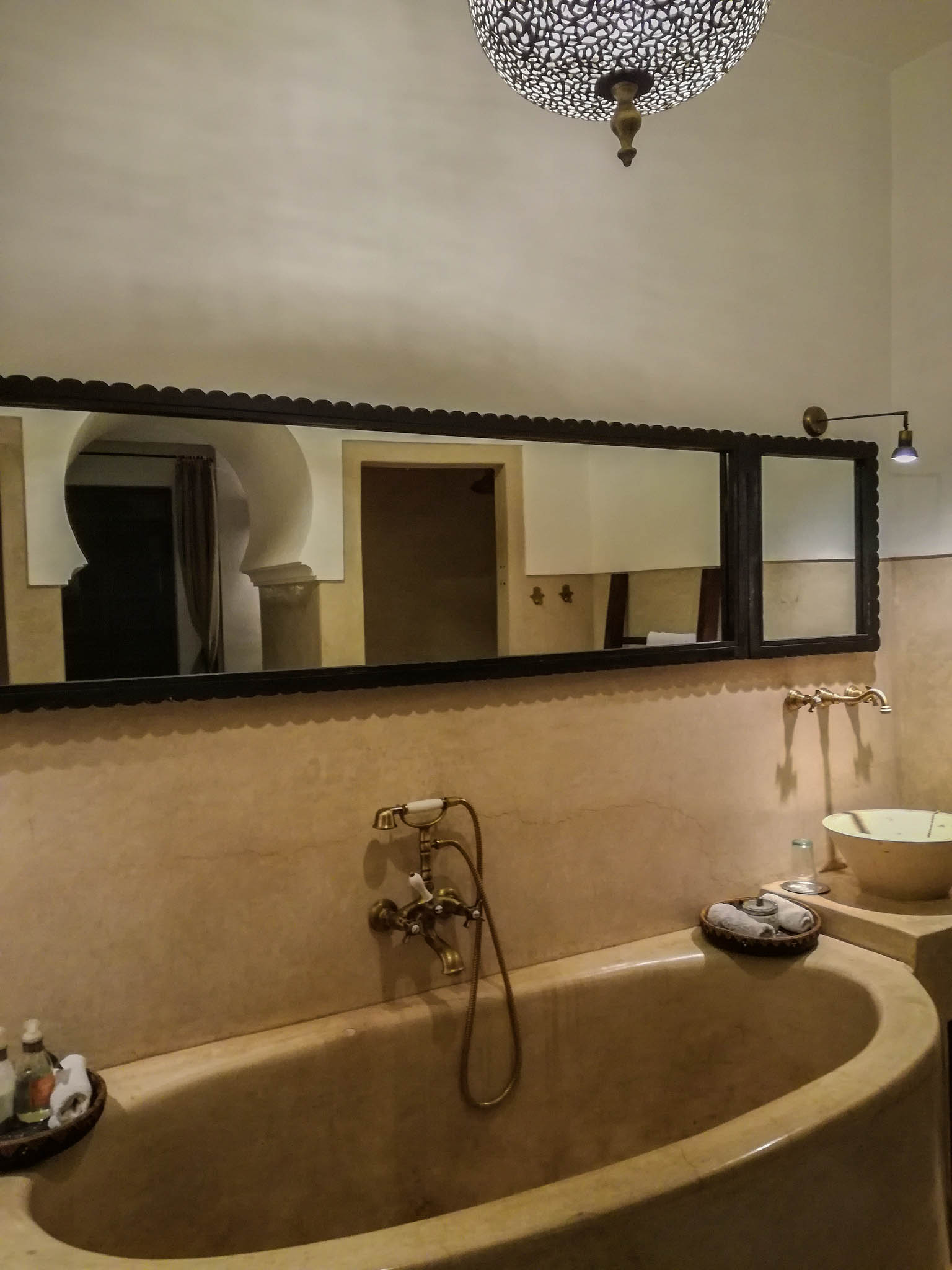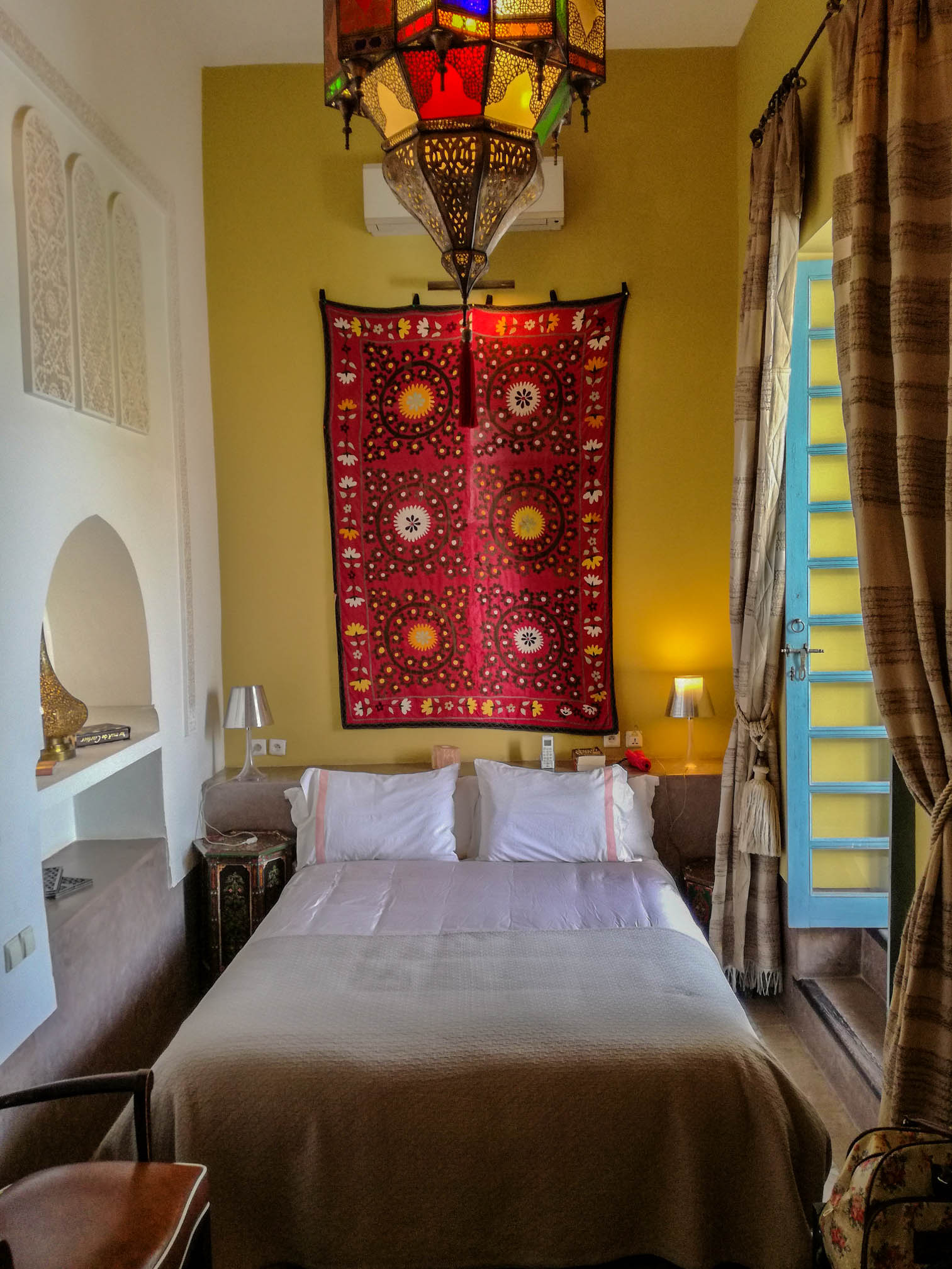 Riad Dyor, 1 Driba Jdida, Sidi Ben Slimane, Marrakech
Rooms and suites can be booked via Booking.com, or directly on the Riad Dyor website. We flew with EasyJet with flights from Manchester to Marrakech Menara, prices start at £115pp return.
1