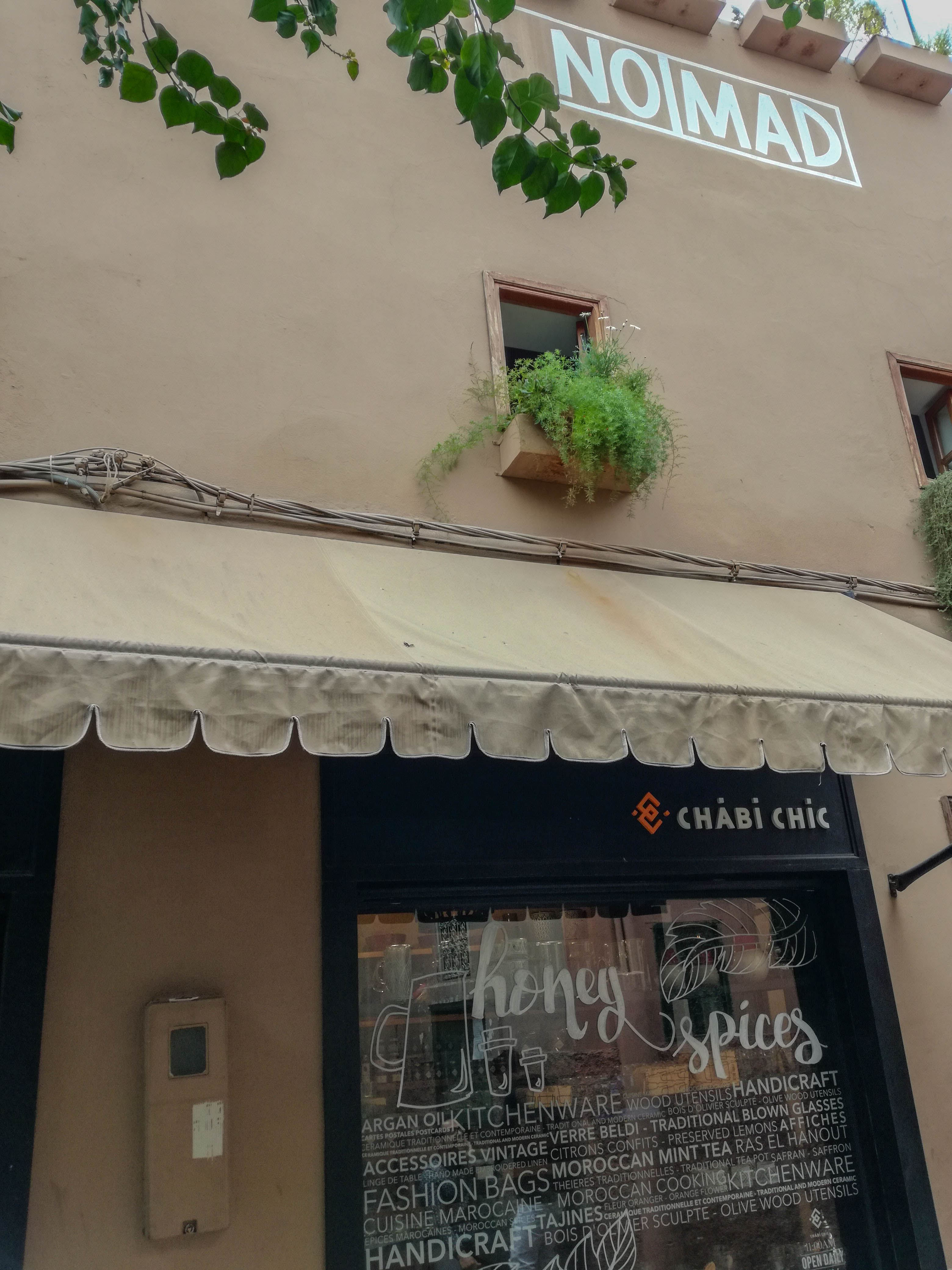 It would appear you can't read a single blog post or guidebook entry about Marrakech's restaurant scene without stumbling across mention of NOMAD. It seems to be the hip hangout of the city; the place the beautiful people go for a respite from the souks and the square. And you can't blame them, really, because NOMAD Marrakech is offering something that few other places in the city are touting: a breezy rooftop space and a menu that offers modern twists on traditional modern classics.
A bottle of mineral water to start (this is still a Muslim country, despite the chilled out 'cocktail-lounge-bar' vibe) and a couple of free appetizers tide us over while we peruse the menu – spicy chickpeas and popcorn tossed in ras el hanout. We opt to share the vegetarian pastille, having already sampled the traditional version, stuffed with pigeon, a few nights before. This one comes filled with spiced vegetables, goat cheese and tomato confit.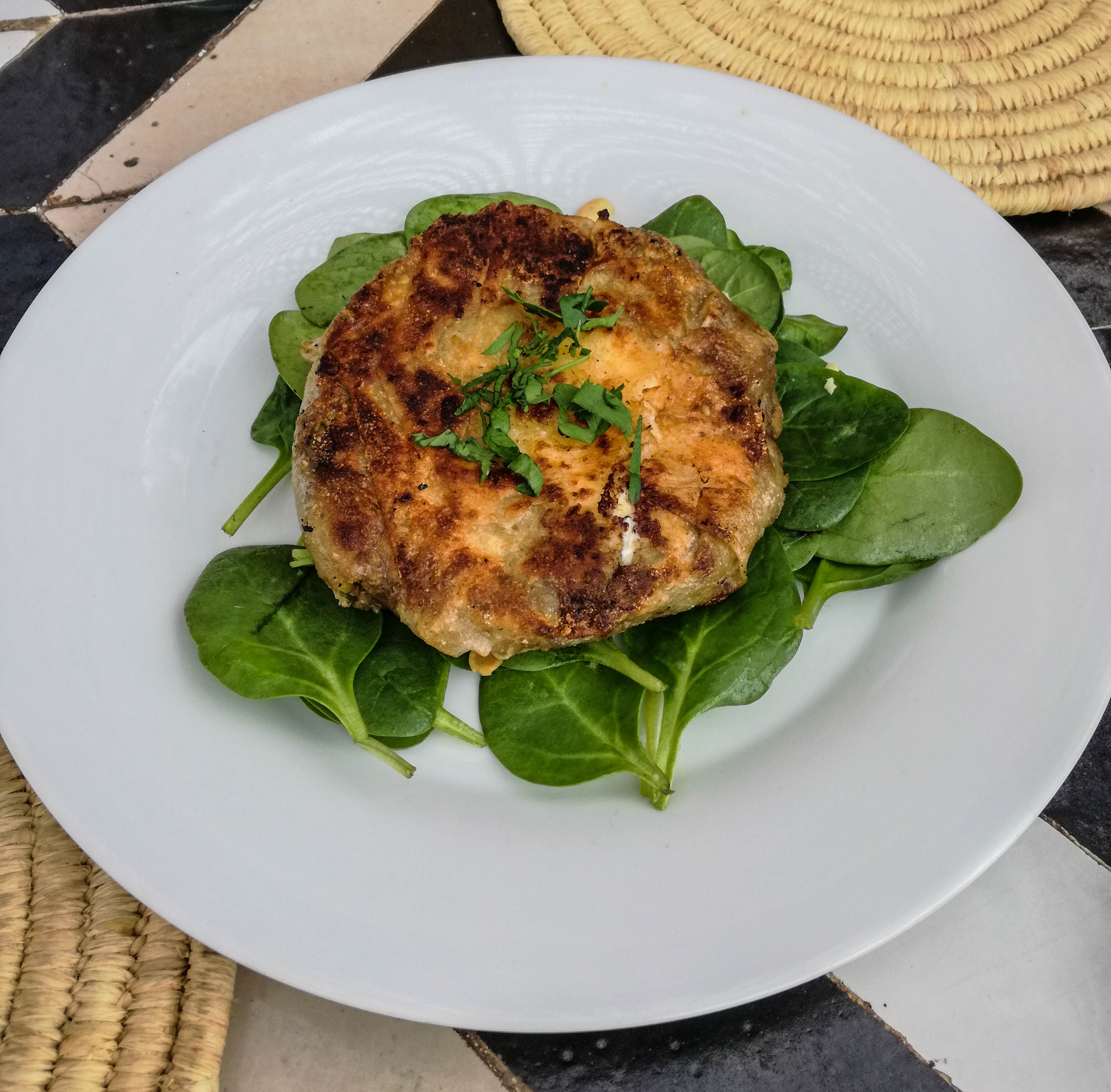 It's tasty, and the fresh spinach is a welcome sight after several days of soft-cooked vegetables, but it doesn't quite have the (addictive?) aftertaste of the sweet-and-cinnamon pigeon version. Nevertheless, anything filled with sweet peppers and cheese and then deep-fried is never going to be a bad choice.
Mains were the lamb tagine and the Agadir calamari. The lamb was fall-apart tender and the prunes were fat and sweet, having soaked up some of the rich cooking sauce. The buttery farro held its own on the plate as a surprisingly tasty accompaniment, with just enough bite so as not to be glutinous and sticky.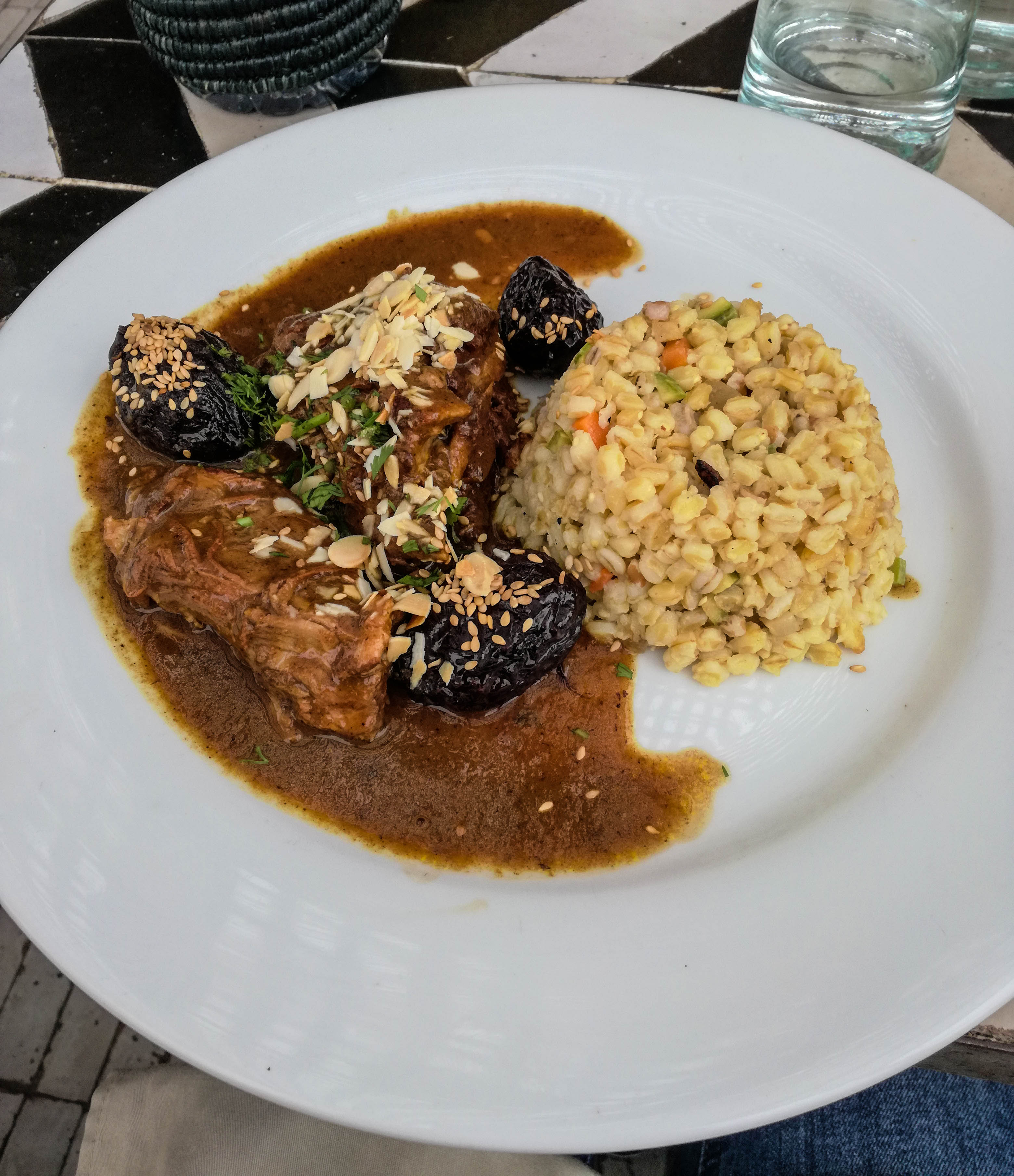 The calamari, although a seemingly much smaller portion, was served with an anchovy, harissa and ginger sauce and topped with braised fennel. I can only assume, judging by the smile of delight on my husband's face, that it was delicious, if only, as I mentioned, slightly on the smaller side, particularly for a growing man.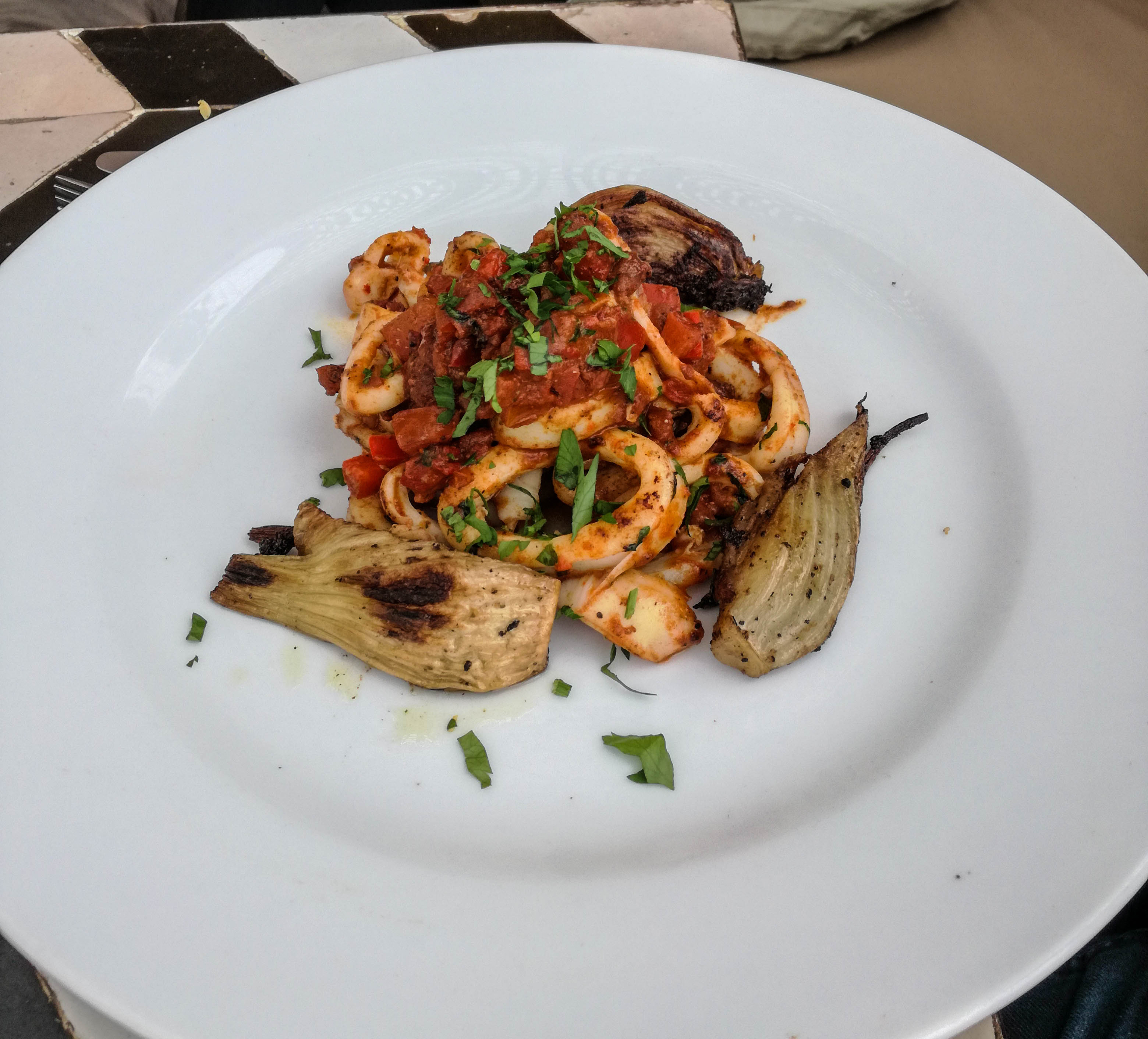 We ogled the view for a while we chose our desserts (the restaurant overlooks the spice market section of the city's souks), and congratulated ourselves on having nabbed a terrace seat. Several groups who arrived at the same time as us were doomed to a fate of eating downstairs, in the nice if not altogether darker and much less atmospheric dining room. High fives for us.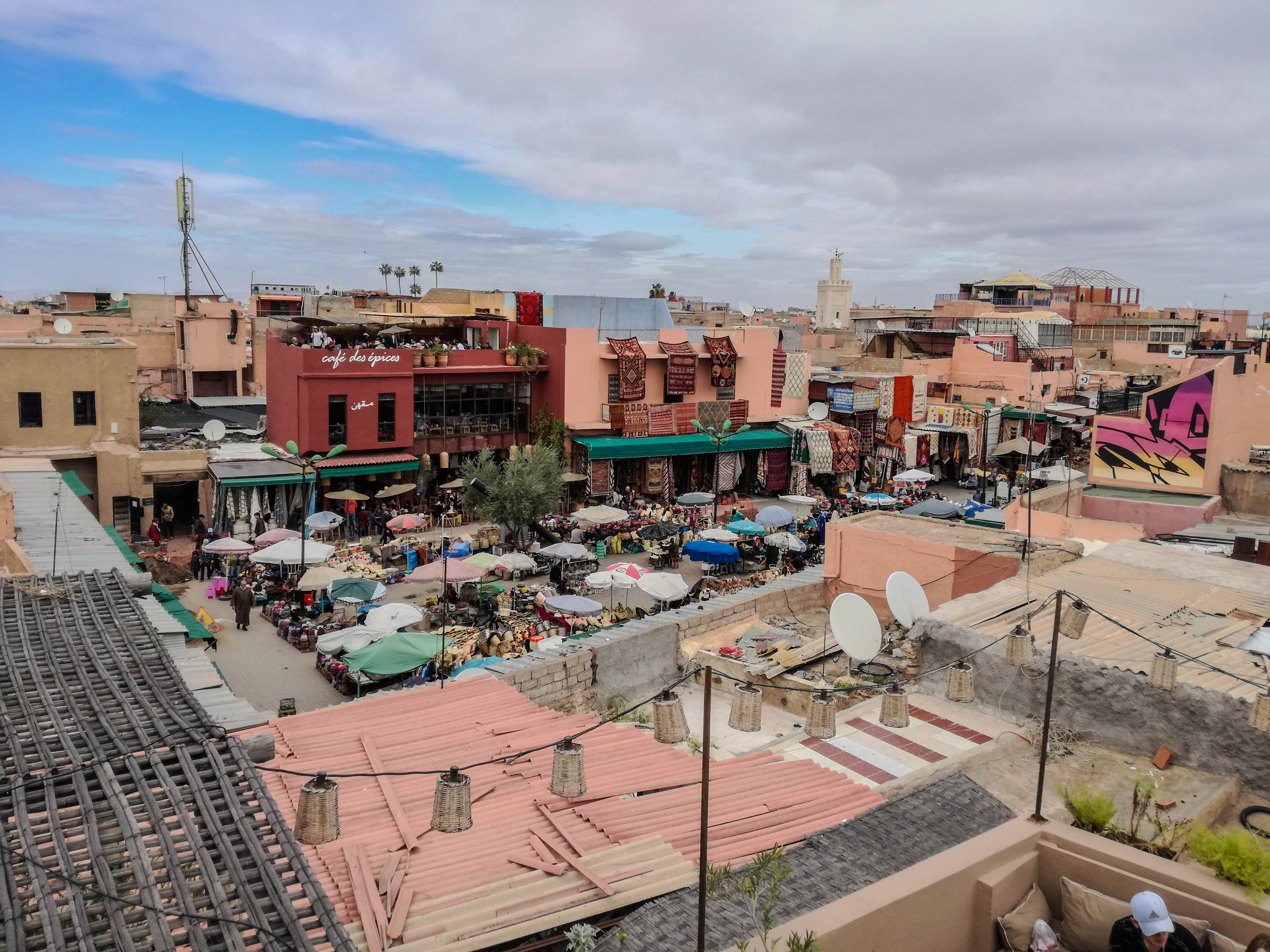 For dessert, I chose the saffron-scented Moroccan date cake with whipped cream and salted caramel sauce. It was only after ordering that I realised that I had, in fact, probably ordered yet another version of my beloved sticky toffee pudding. It's a tough job, etc etc.
I was only slightly correct though, as this pud had a pinkish hue, chunkier pieces of dates throughout and was slightly less sickly than my usual choice, perhaps because of the saffron.
The flourless cardamom ginger and orange cake was a revelation; light and crumbly yet moist and zingy.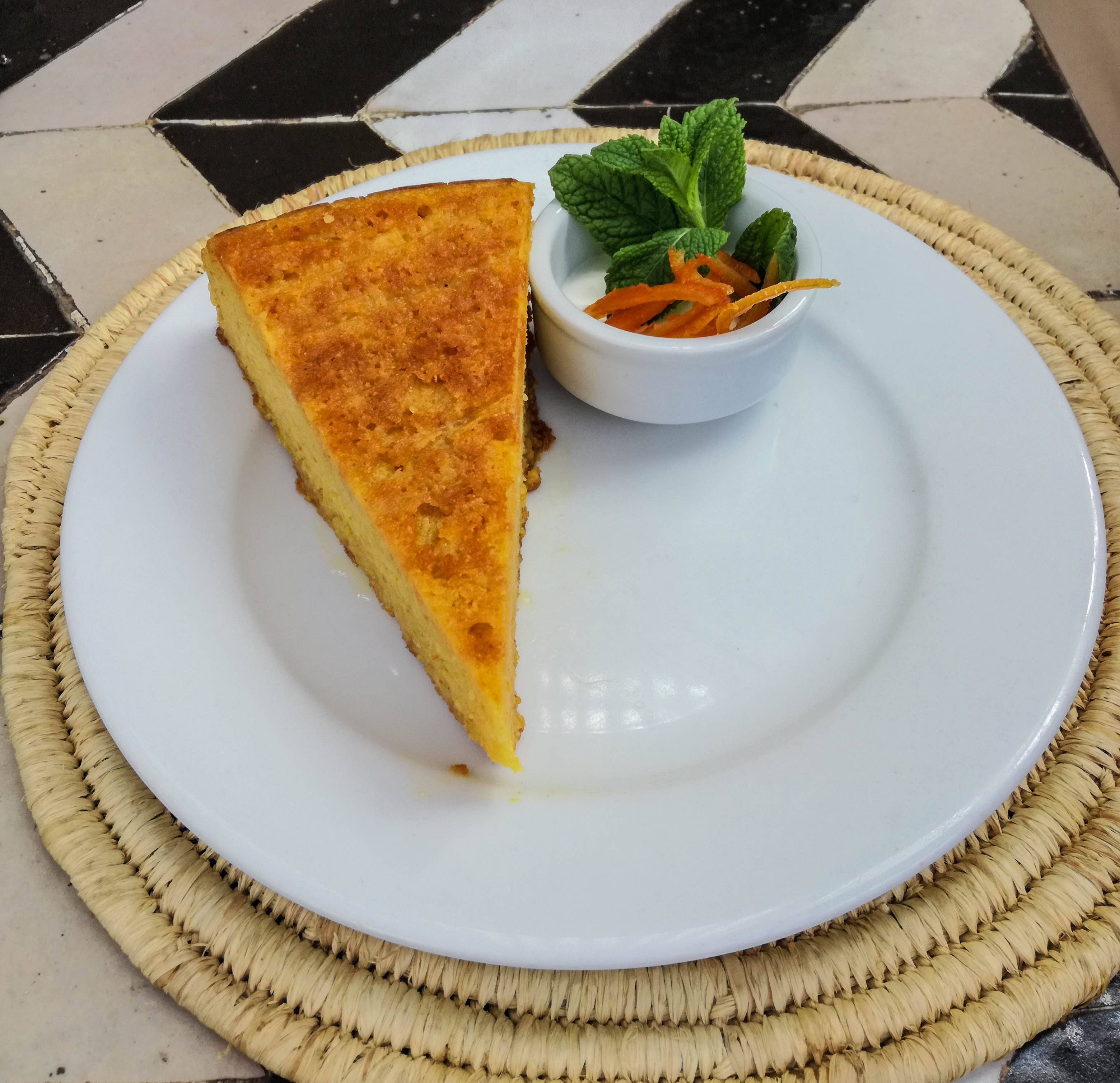 Service was prompt and friendly, the atmosphere was relaxed and chic and the food was some of the best we ate in the whole city. But don't come here expecting to find a multi-cultural cross-section of Marrakech's society – this place is the sole reserve of hungry tourists and showy expats.
1, Derb Aarjan. Marrakech Médina

Open daily 11am – 11pm
2