When I was younger, my Mum, sister and I used to love a little restaurant in Manchester city centre called Pierre Victoire. We would head there for lunch meet-ups when my sister worked downtown, or for a pre-theatre dinner. It was cosy, welcoming and the food was good.
Little did I know, until my recent visit to the new Bistrot Pierre in Altrincham, that this modern French chain is owned by the same two people who used to own Pierre Victoire (which sadly closed several years ago). Like a phoenix borne from the ashes, "Pierre" has returned, albeit with brand-spanking-new light fixtures and stripped wood tables.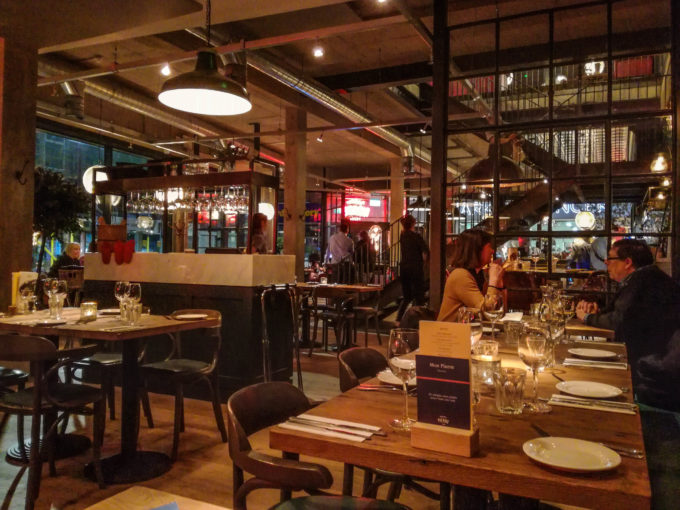 The restaurant is very hip, and sits like a beacon in the night on the Altrincham high street, where you can see the glow of the diners through the full-length windows as you approach. It opened back in December last year, and I had been invited down to check out their new menu, but hadn't been able to make it until now.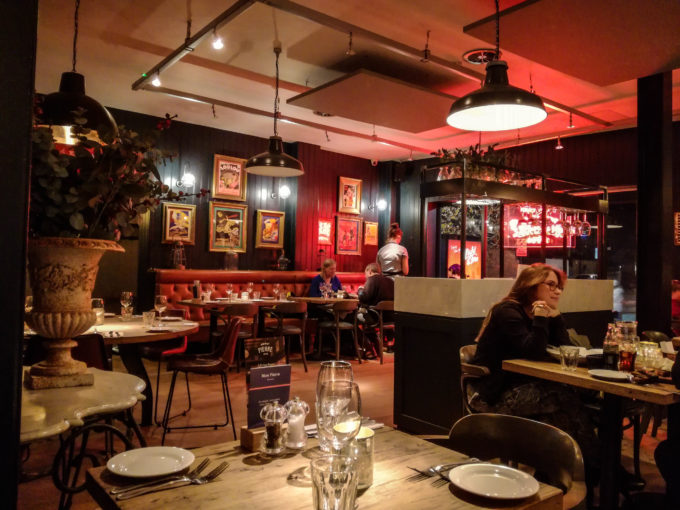 The fact we were there on a Wednesday night in January seemed to have done nothing to dissuade the crowds from braving the cold weather. We happily sat for three hours over our meal as the restaurant gradually got fuller and fuller. Whether this is because it is still new, or whether it's got something to do with the inviting glow on a cold night, I'm not too sure.
The bottle of house red we ordered was very drinkable and mellow. I'm not usually a red drinker, but the French menu and cold night just put me in the mood for it. We also started off with an appetizer of red pepper and anchovy tapenade with warm bread – a tasty bite, but you couldn't really tell there was any anchovy in there.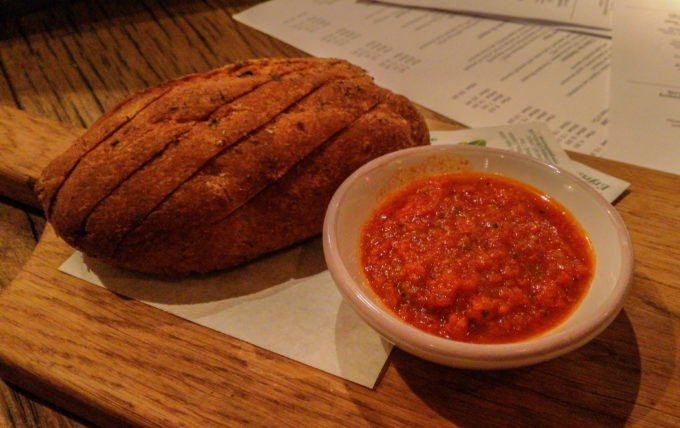 My starter was a smoked haddock risotto with leeks and garden peas. It had a curry spice to it, a lot like kedgeree, and actually wasn't as filling as I had worried risotto as a starter would be (I'd already eaten a lot of bread and butter by this point too. Gots to.) Nice and creamy, it was a very good choice.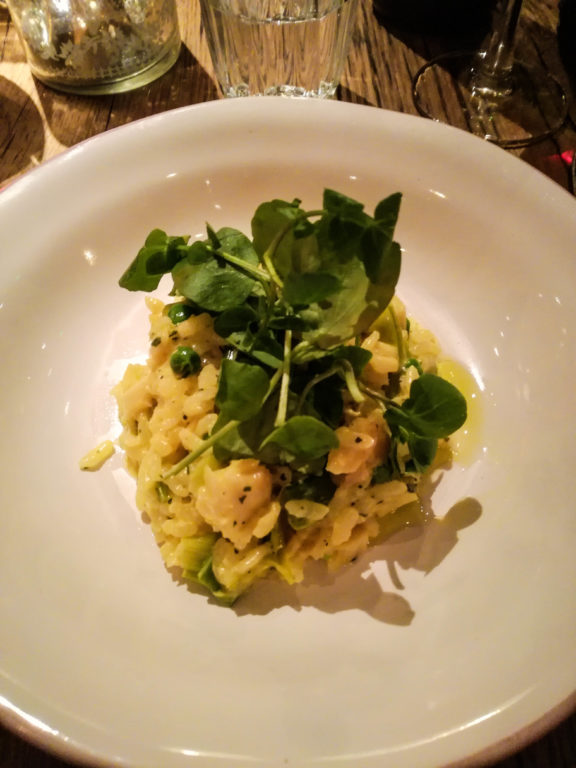 Scott opted for the baked St. Marcellin cheese with pear chutney and sourdough toast (yet more bread! Not complaining…) The pear chutney was chunky and delightful, the cheese tasted like an aromatic Brie.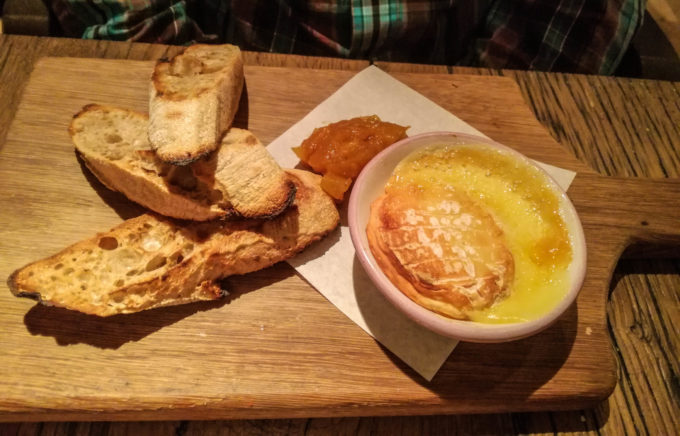 For main course, I went with the onion tart with pommes frites. The tart was more like a quiche, with a cheesy, eggy centre and fairly thick pastry crust. It was sat on top of a garlic aioli, which seemed odd at first, but actually enhanced the flavour of the pastry and was an ingenious way of presenting what was essentially a side sauce. The onions were sweet and the whole thing was tasty indeed. Only slight negative was that the frites were just so-so.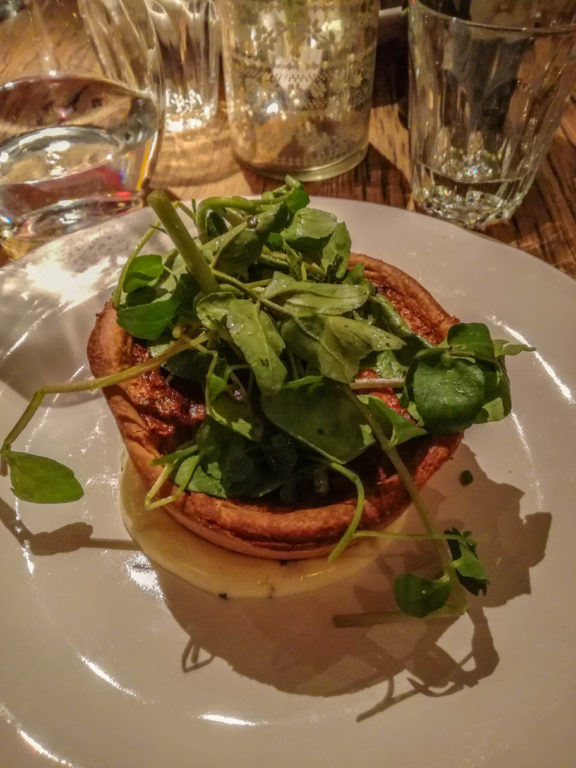 Scott went with the bouillabaisse; that traditional French fish stew filled with shells (the only reason I never order it, coincidentally). It came with a little pot of cheese and a sauce which resembled Thousand Island that he was told to stir into the tomato base of the stew to thicken it up and give it creaminess. He did, and the dish was transformed. It was decadent, and the base tasted a lot like a lobster bisque.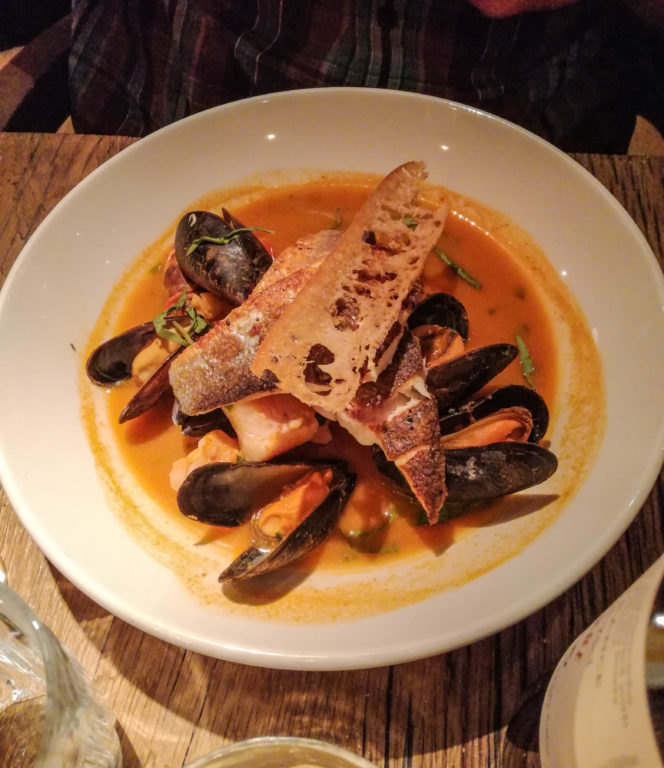 Scott's dish came with a side of veggies and scalloped potatoes, which actually tasted a lot more buttery and indulgent than they looked.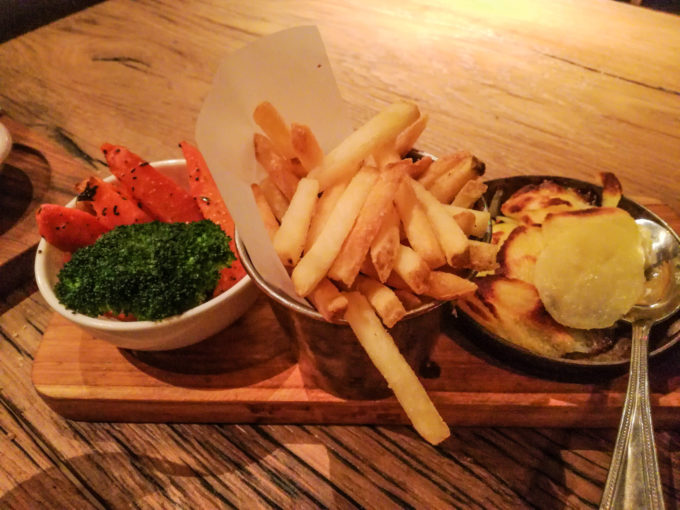 My dessert was the chocolate fondant, which had hints of ginger and cinnamon about it, making it taste like a mouthful of Christmas. It was a fine dessert, but I had total food envy over Scott's honey cake with ginger ice cream which was almost like a French version of a sticky toffee pudding (and as we know around here, I love me a sticky toffee pudding).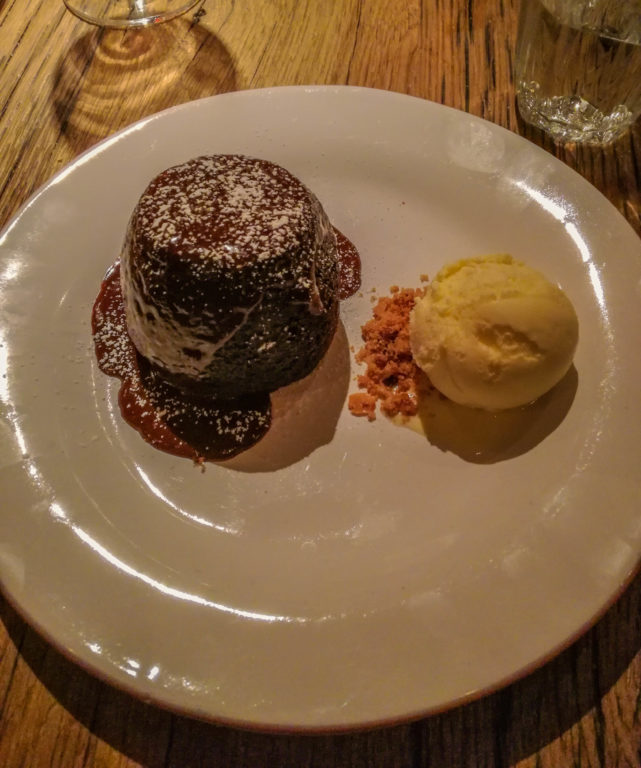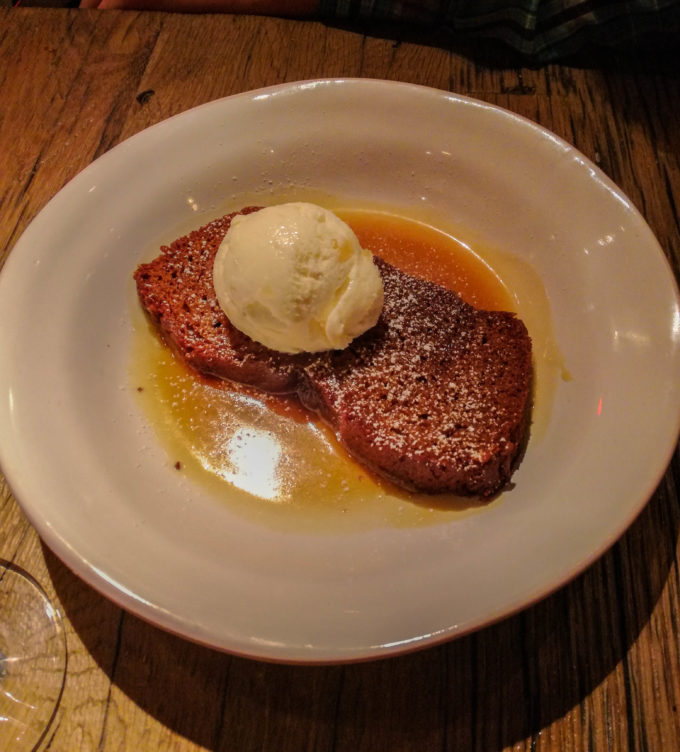 We were too full for coffee, and realised that we'd been enjoying the atmosphere and the food so much that three hours had passed and we should better get home to the dog. Just like Pierre Victoire in the old days, this restaurant felt cosy despite its large size, and that definitely added to the enjoyment of a great evening.
63 George Street, Altrincham, Greater Manchester WA14 1RJ
Open daily for breakfast, lunch and dinner
2