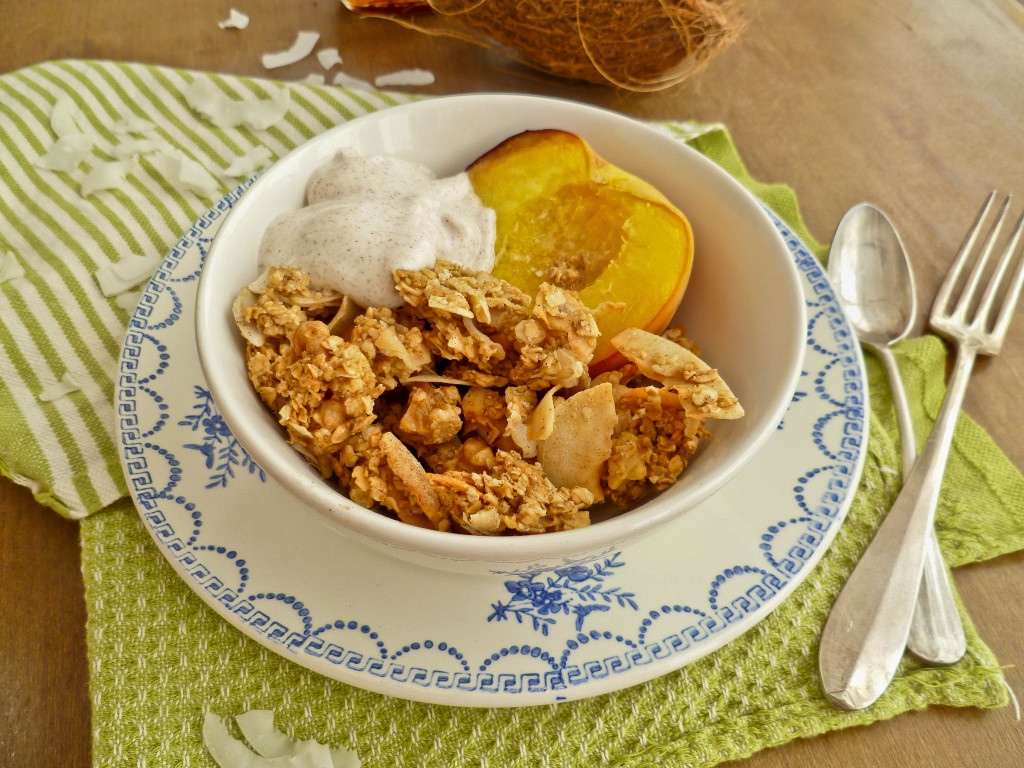 I love eggs and bacon for breakfast just as much as the next person. In fact, I'd eat a cooked breakfast every day if I could.
But I don't, because I realise just how bad that is for me. Sometimes you just need something healthier to start the day, even if it does mean saying goodbye to your favourite thing.
This was my first attempt at making granola from scratch. Having never really been impressed by the store-bought stuff (mainly due to the fact that most of them have raisins in and I hate raisins), I don't really eat granola all that much. But I love oats and the crunchy texture they gain from roasting them, so I decided to make my own granola concoction using only ingredients I'd enjoy i.e. no icky raisins.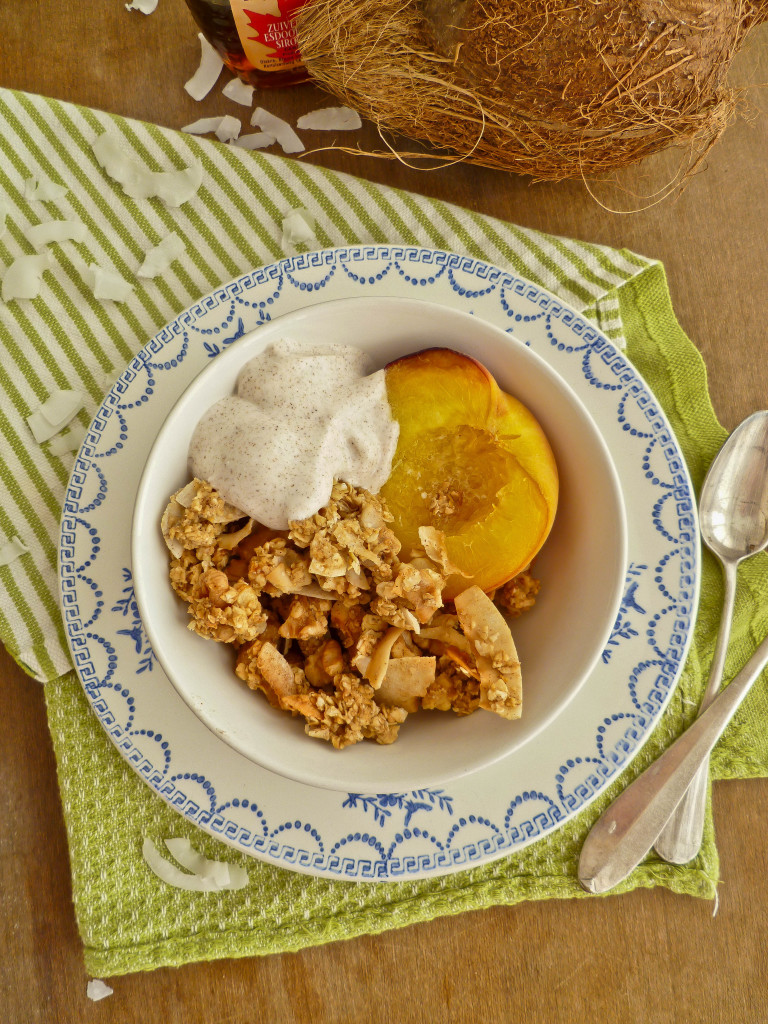 I have a current love for all things coconut. Toasted coconut, coconut water and coconut oil, to be precise. I guess I can thank my time in Mexico for this.
Because of this, I knew I wanted to include flakes of coconut and even a little coconut oil in the granola to give it a lovely tropical feel.
I may not be in a tropical climate right now (Brussels) but I can damn well make it feel that way at breakfast time 😉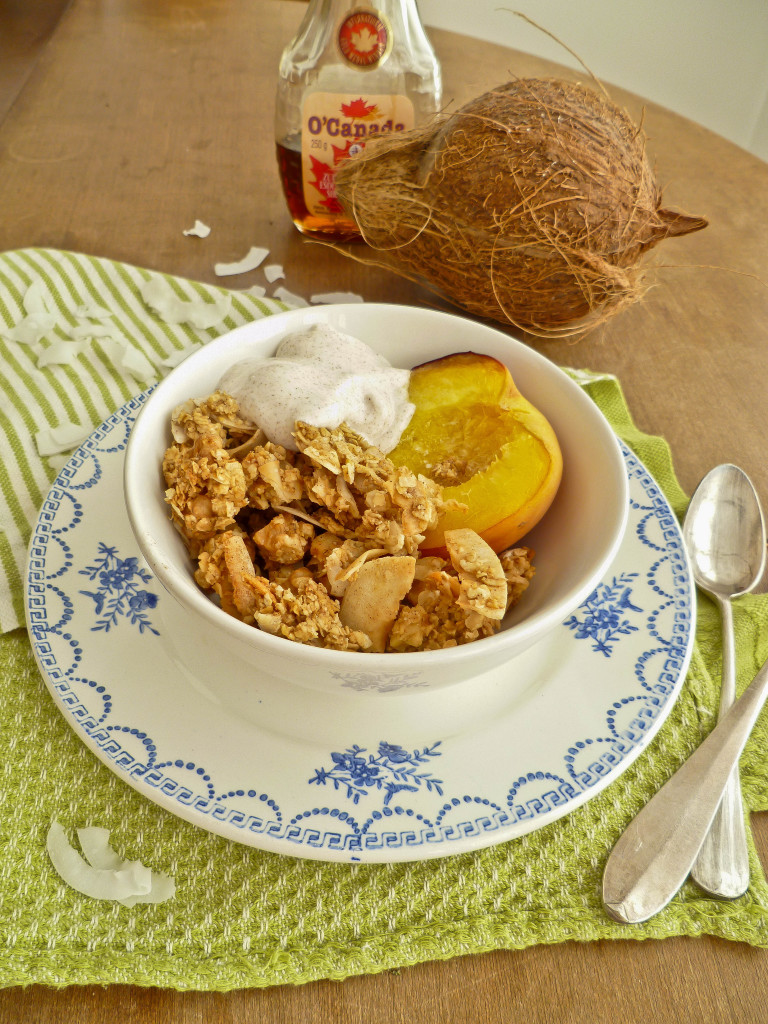 Making homemade coconut granola was so ridiculously easy, I wondered why I'd never done it earlier. You literally gather all your ingredients together, toss them on a baking sheet, cover them with some oil, maple syrup and a little egg white and then let the oven work its magic.
The smells while it's cooking are pleasure enough, but you should end up with something crunchy and crispy and warm at the end of it that looks like this: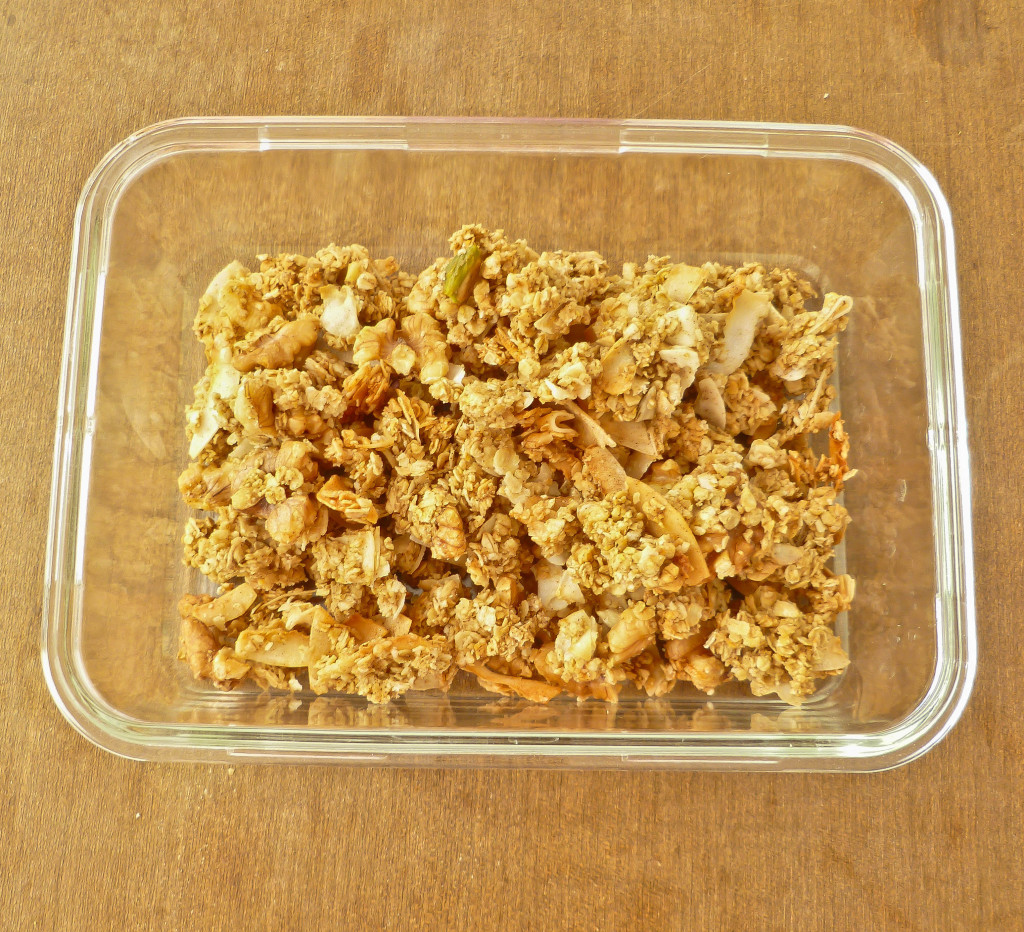 This recipe makes enough for four decent-sized bowls of granola, but it keeps really well in a sealed tupperware container.
I made my granola the night before I wanted to eat it, because if I'm honest, I'm just too hungry in the mornings to wait around for it to cook and then cool.
This worked out perfectly because then in the morning I simply halved two peaches, topped them with a little butter and set them in the oven to roast.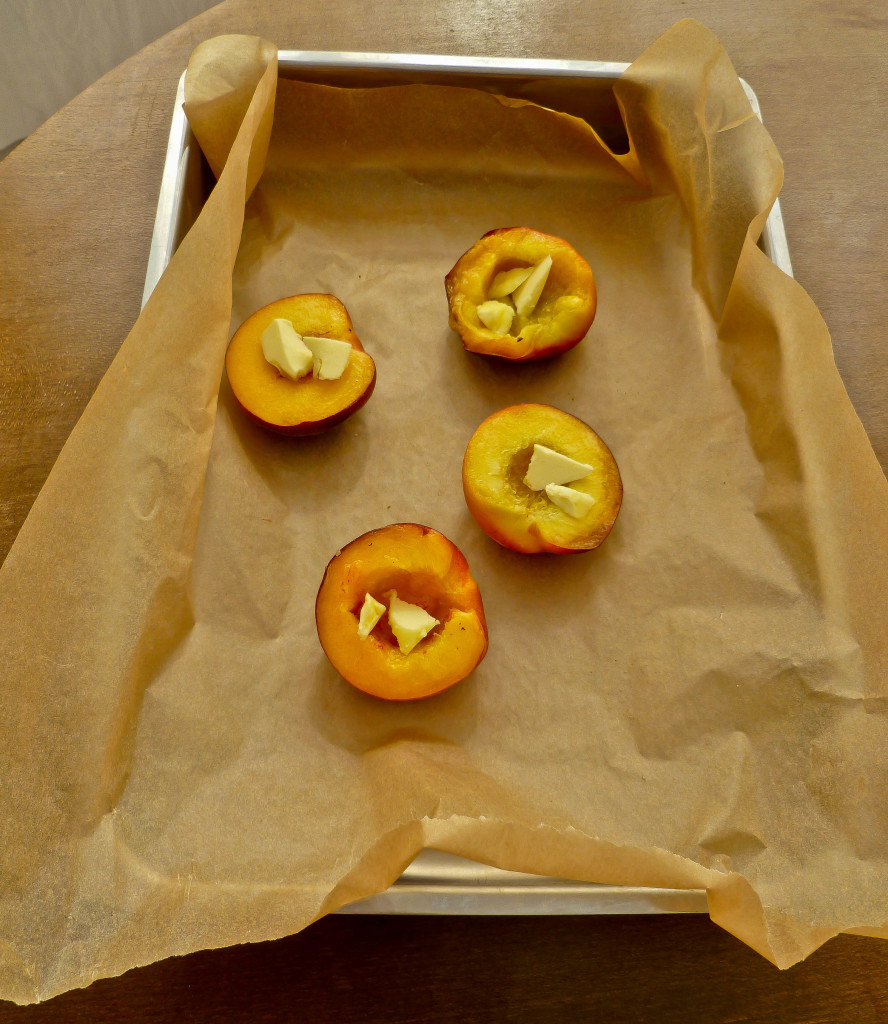 As soon as they were done, I served them with the granola and some cinnamon yogurt.
Delicious. And much more healthy than my usual eggs and bacon.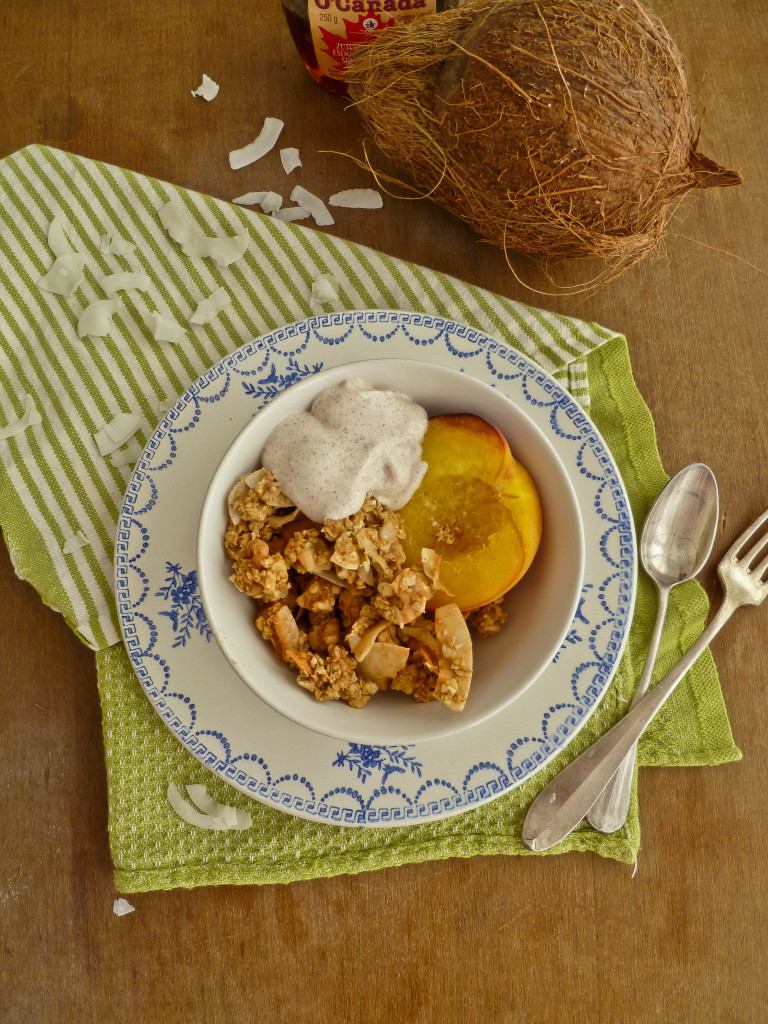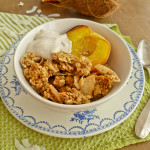 Coconut Granola with Roasted Peaches and Cinnamon Yogurt
2015-03-29 09:02:06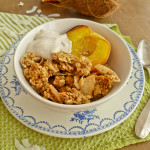 Serves 4
A wonderfully crunchy and sweet breakfast alternative.
For the granola
2 cups oats
1 cup coconut flakes
1/2 cup walnuts
1 tbsp sunflower seed
1 tbsp pistachios
1/2 tsp cinnamon
1 egg white, beaten with a fork until slightly frothy
1/2 cup maple syrup
1/4 cup olive oil
1 tsp coconut oil
For the peaches
2 peaches
2 tbsp butter
For the cinnamon yogurt
250g fromage frais (Greek yogurt or plain yogurt can be substituted)
1 tsp maple syrup
1 tsp cinnamon
Instructions
Preheat oven to 300F (150C) and line a baking sheet with baking/wax paper.
In a large bowl, combine all of the ingredients for the granola and stir to coat all of the dry ingredients with the oils and egg white.
Pour the granola mixture onto the baking tray and smooth across the surface for even baking.
Place tray in the oven and bake for 50 minutes.
Remove granola from the oven and leave to cool before using. Then either transfer to a sealed container, or follow the steps below.
Turn the oven up to 450F (230C).
Cut both peaches in half and remove the stones.
Line another deep baking tray with baking paper and place the peach halves onto the tray, skin side down. Top each peach centre with a knob of butter.
Place the tray into the oven and roast the peaches for around 10 minutes, until softened.
Meanwhile, combine the yogurt, cinnamon and maple syrup in a bowl and stir well.
Divided the granola, one of the peach halves and a blob of the cinnamon yogurt into each bowl.
Confused Julia http://www.confusedjulia.com/